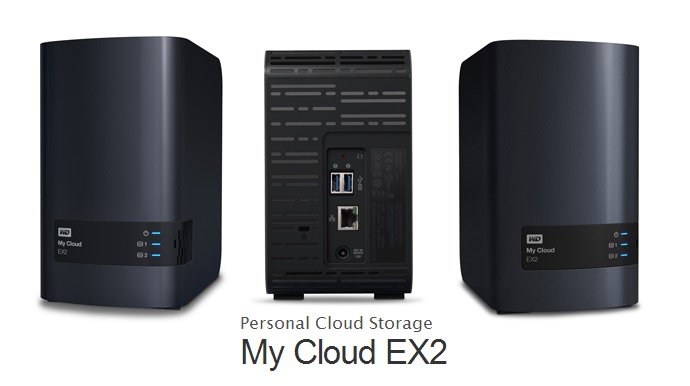 Western Digital have just announced the MY Cloud EX2, which is a new 2-bay network attached storage (NAS), which joins the My Cloud Ex4 Range of devices giving users another, cheaper option for backing up/storing data to access across the world. The new NAS comes in a few different sizes including 4TB, 6TB, and 8TB, but they also have a hard drive-less version as well. Below are some of the features that the MY Cloud EX2 includes.
My Cloud EX2 packs in integrated file server, FTP server, backup server and P2P download server provide advanced data serving options for My Cloud EX2 users. Additionally, users can access a suite of third party apps, including aMule, Icecast, Joomla!®, phpBB®, phpMyAdmin, Transmission, SqueezeCenter, and more.
The My Cloud Ex2 will be available from today from select retailers both offline and online in the US and UK. Pricing for each model is €199.00 for the diskless, €339.00 for 4 TB, €419.00 for 6 TB and €539.00 for 8 TB. We have included a link to the product page below for more information.
Product page: My Cloud EX2