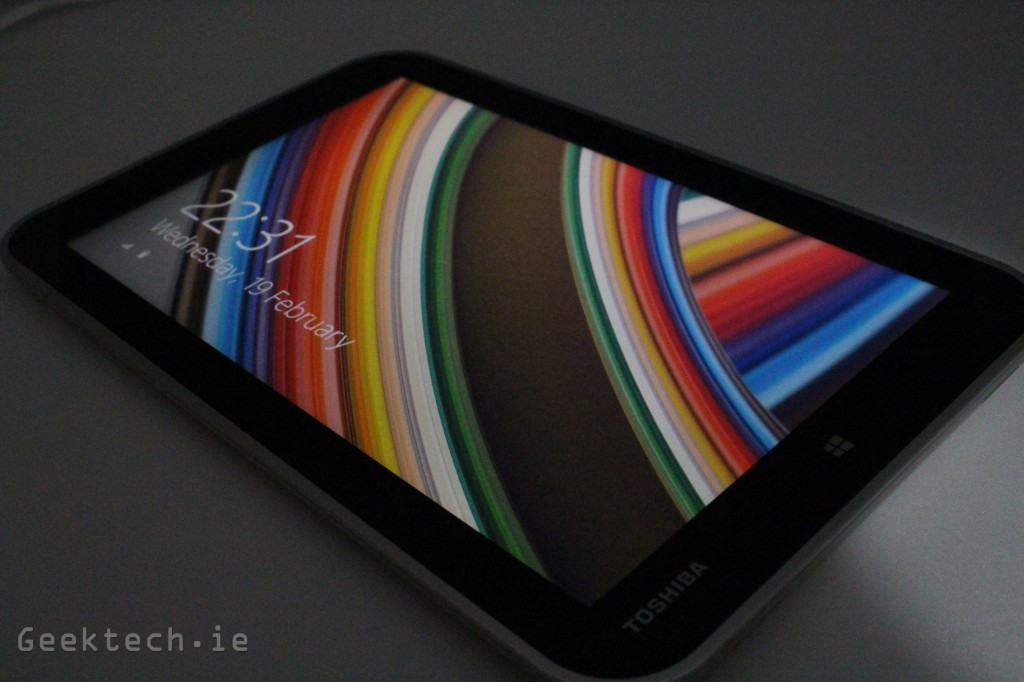 The Toshiba Encore WT8-A is Toshiba's first steps into the 8-inch tablet market running a full Windows OS, Windows 8.1 to be exact and while 8-inch tablets have been around for awhile now, and in the last year or so we have seen 8-inch tablets running a full version of Windows rather than the normal Windows RT that was aimed at tablets, it does seem OEMs would prefer to offer consumers the full OS rather than the diluted version that Microsoft cooked up and we say hell ya.. Full Windows on an 8-inch tablet is nothing to laugh at and sure we can't expect breath taking performance, it's nothing short of awesome to have access to a full Windows OS on a tablet that has no real difference than the current Android/iOS tablets available.
The Toshiba Encore WT8-A Specs include an 8-inch 1280 x 800 display. A dual-core Atom Z3740 CPU running @ 1.33GHz with 2GB of RAM and of course, Intel Integrated graphics. Connection wise we have WiFI b/g/n. Bluetooth 4.0. MicroUSB, Micro HDMI, 3.5mm headphone/microphone and a MicroSD slot. The internal memory is available in either 32GB or 64GB. The specific model number we are reviewing is WT8-A-103 which is the 64GB version. We have included the full specs below, which you can click to expand.
[accordion title="Specifications" id="Specs"]
Processor
Intel® Atom™ processor for tablets Z3740 with Intel® Burst Technology 2.0
clock speed : 1.33 (1.86 with Burst) GHz
2nd level cache : 2 MB
Operating System / Platform

Windows 8.1 32-bit (pre-installed)

Design Colour
Light gold finish with dot pattern
Solid State Drive
capacity : 64 GB
System memory
standard : 2 GB (onboard)
technology : LPDDR3 RAM (1066 MHz)
Display
size : 20.32cm (8.0″)
type : Toshiba AutoBrite™ multi-touch HFFS high brightness display with wide viewing angles, 16:10 aspect ratio, LED backlighting, hardness glass and air bonding
internal resolution : 1,280 x 800
Internal video modes
The following internal video modes are supported: :
resolution : 1,280 x 800
Interfaces
1 × external microphone shared with headphone socket
1 × micro-USB 2.0
1 × micro-SD™ card slot with SDHC™ / SDXC™ UHS-I support
1 × integrated 8.0 MP high bright camera with auto focus(rear), 2.0 MP camera with Ambient Light Sensor (front) and built-in stereo microphone with Echo and Noise Cancellation and beam forming technology
1 × micro-HDMI
Wireless communication
Manufacturer : Broadcom®
Wireless Technology : Bluetooth® 4.0 + LE
Version : 4.0 + LE
Compliancy : Wi-Fi®
Network Support : 802.11a/b/g/n
Manufacturer : Broadcom®
Wireless Technology : Wireless LAN
Version : BCM43241
Sound system
supported audio format : 24-bit stereo
speakers : built-in stereo speakers
Keyboard
special features : Virtual keyboard (supports external keyboard via USB or Bluetooth)
Pointing device
type : Virtual Mouse (supports external mouse via USB or Bluetooth)
type : Capacitive touch display with 5 points multi-finger support and Haptics feedback
Battery
technology : Lithium-ion polymer, 2 cell
maximum life : estimated sample figures:
7h 720p Video
50h Audio Playback
14.5h User scenario: 65% Web / 10% Video Playback / 25% Standby
6 Week System Off
7 days RTC Battery Life
AC adapter
input voltage : autosensing AC adapter (100/240 V) for worldwide usage
output voltage : 5 V
output current : 2 A
Physical dimensions
W x L x H : 213 x 135.9 x 10.68 mm
weight : starting at 0.445 kg
Warranty
1 year European Carry-in. Toshiba also offers a large range of services to upgrade your standard warranty, please have a look at our website www.toshiba-europe.com/services to find the right service for your product.
Bundled hardware
AC adapter
Bundled software
Office Home & Student 2013
McAfee® LiveSafe – Internet Security
Special features
3D Acceleration sensor
Dolby® Digital Plus – available via an over the air update beginning of 2014
GPS
Gyroscopic Sensor
SKYPE™ optimised
XBOX "TO GO" – Encore also comes with six months' free access to Xbox music, providing unlimited access to millions of songs, wherever you are. WiFi connection required, availability may vary by country. Please check with your retailer.
e-Compass
Certification
The manufacturer declares that this product complies with the following directives and regulations for the CE-marking. Responsible for CE marking is Toshiba Europe GmbH, Hammfelddamm 8, 41460 Neuss, Germany.
[/accordion]
The Tablet
Starting with the bottom of the device we can mainly see the stereo speakers and capacitive Windows button.
The top of the device has more action going on and here we have the MicroUSB connector which also includes USB on the go support. MicroHDMI, and finally the 3.5mm headphone/microphone jack.
The right side of the device (portrait) includes the power button and volume rocker.
Finally we have the left side which includes the MircoSD slot which supports up to 128GB cards.
The WT8 design is fairly straight forward. The large bezel makes it easier to grip and so your fingers don't hit the display without intention. The back of the device has a dotted texture, which has the slightest gold tint, but really looks silver. There really isn't anything specific about the tablet design that stands out and that's really how the tablets are these days. They all work of the same design principle. it's  comfortable to hold and the one thing worth really noting is the tablet is fairly light and slim, in fact it's easy to think of the Toshiba Encore WT8 slightly larger Nexus 7 tablet.
Performance

While this is a full Windows 8.1 tablet, we aren't expecting the any high end performance or even anything close to that. None the less, having a full Windows OS allows use to use some of the more extensive benchmark tools available, which gives us a great idea of what to expect from the WT8-A. Below we included benchmark results from both 3DMark and PCMark 8 as they easily cover a wide range of devices, which includes Android and iOS devices as well.
[accordion title="3DMark" id="id2″]
[/accordion]
[accordion title="PCMark 8″ id="id3″]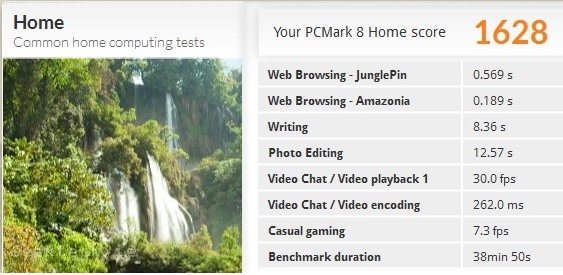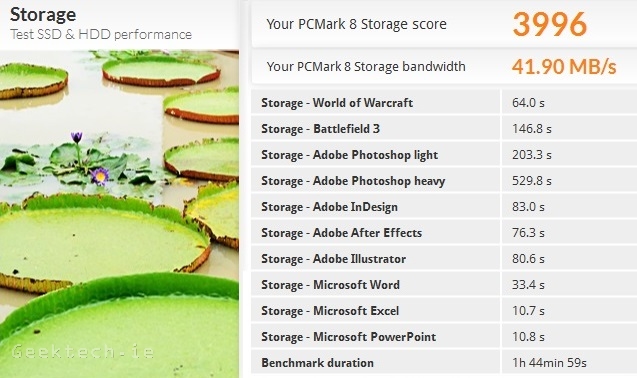 [/accordion]
[accordion title="MaxxMem2″ id="id4″]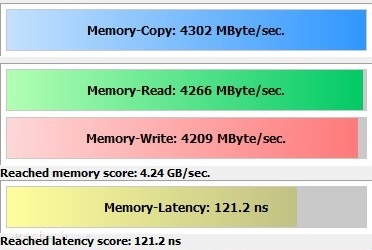 [/accordion]
Battery performance
Battery life is one of the most important factors with any devices regardless of the rest of the specs, as poor battery life means less time to use your trusty device. PC Mark 8 include a fantastic battery benchmark and since the Toshiba WT8 is running Windows 8.1 we can take advantage of the benchmark and determine what kind of battery performance the Toshiba Encore WT8-A provides. Just to note we rant the test at 50-percent brightness with the WiFi connected.
[accordion title="PCMark 8 Battery life" id="id5″]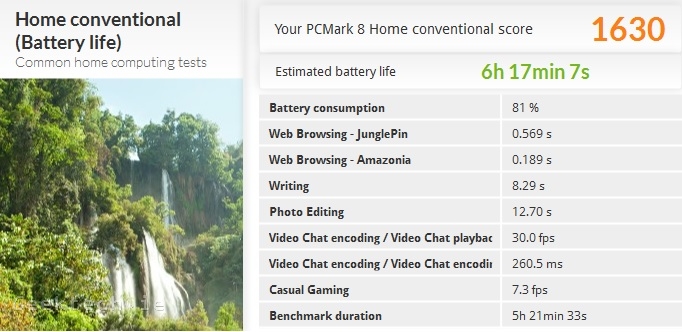 [/accordion]
Camera
Toshiba include an 8MP camera, as it stand with tablets, most of the time they don't include a high end camera. The Toshiba Encore WT8 is no different, but it the included camera isn't the worst we have seen and again the price of this tablet would suggest a much lower end camera or even none at all. We have included some samples taken with the camera do give you an idea of the quality, but being a tablet, we can't see many people using it as the dedicated camera, nor would we even suggest such a thing, but the option to take somewhat decent photos is there.
Conclusion
It's conclusion time and here we are going to wrap up the review on the Toshiba Encore WT8-A-103. We will break down the conclusion into a few sections including display, performance, battery life and finally overall.
Display
The AutoBrite™ multi-touch HFFS high brightness display isn't the best display in the world, but we are impressed with its brightness and viewing angles. The extra level of brightness made in more usable in direct sunlight where even some high-end tablets fall short. The 1280 x 800 resolution is high enough to give sharp details and color reproduction is on the positive side of things. While the display doesn't break any records or blow our minds, it looks pretty damn good for a tablet with this price point and overall we are impressed with its quality.
Performance
The dual core processor inside the tablet provides enough performance to make the entire OS feel completely smooth. While we wouldn't expect anyone too plan on running high end games or more extensive Windows applications that require way more resources that the dual core Atom CPU can provide. None the less we had no problem playing back full 1080p video files and everything from web browsing to even basic gaming. Again, the price point of this tablet could easily suggest the lack of any decent performance, but simply isn't the case and we don't notice any short comings with what we could call day to day tasks, which include web browsing, office, video playback and even some light gaming. The Toshiba Encore WT8-A handled all of it without any noticeable lag.
Battery Life
This is were things really shine for the Toshiba Encore WT8. Being a full Windows tablet, we were able to take advantage of Futuremarks PC Mark 8 Battery Benchmark. Now keep in mind that this battery test is an all rounder and includes web browsing, video playback, writing and gaming. The test latest over 5 hours and reported a battery life of just under 6 hours and 20 minutes. We are seriously impressed by those numbers and are even more shocked that it's coming from a 8-inch tablet running Windows 8.1. We would say with light usage and no gaming, we can see the tablet lasting upwards of 10 hours making it an all day tablet. Not bad at all for a €299 tablet.
Overall
There really isn't much else we can say about the tablet. We actually loved nearly every aspect it has. The screen is great, the performance is smooth and the battery life is amazing. The fact this tablet us running Windows 8.1 is nothing short of fantastic. While Windows 8.1 isn't the perfect tablet OS, we had a pleasure using it throughout testing and ultimately the lack of true polish within the OS itself is something that is forgiven considering the access to the vast amount of Windows applications available.
Ultimately we recommend the Toshiba Encore WT8-A without a shadow of a doubt. Its price tag suggest somewhat low end specs and performance for a Windows 8.1 tablet, but we get so much more from the slate. The screen is far enough on the positive side of things, along with general performance, but more importantly the battery life is excellent and for an 8-inch tablet, as it means portability is easier, making the extra battery life all that more important. Considering this Tablet is priced between €200-€300, it will be hard to find a better performing 8-inch tablet running Windows 8.1 for cheaper.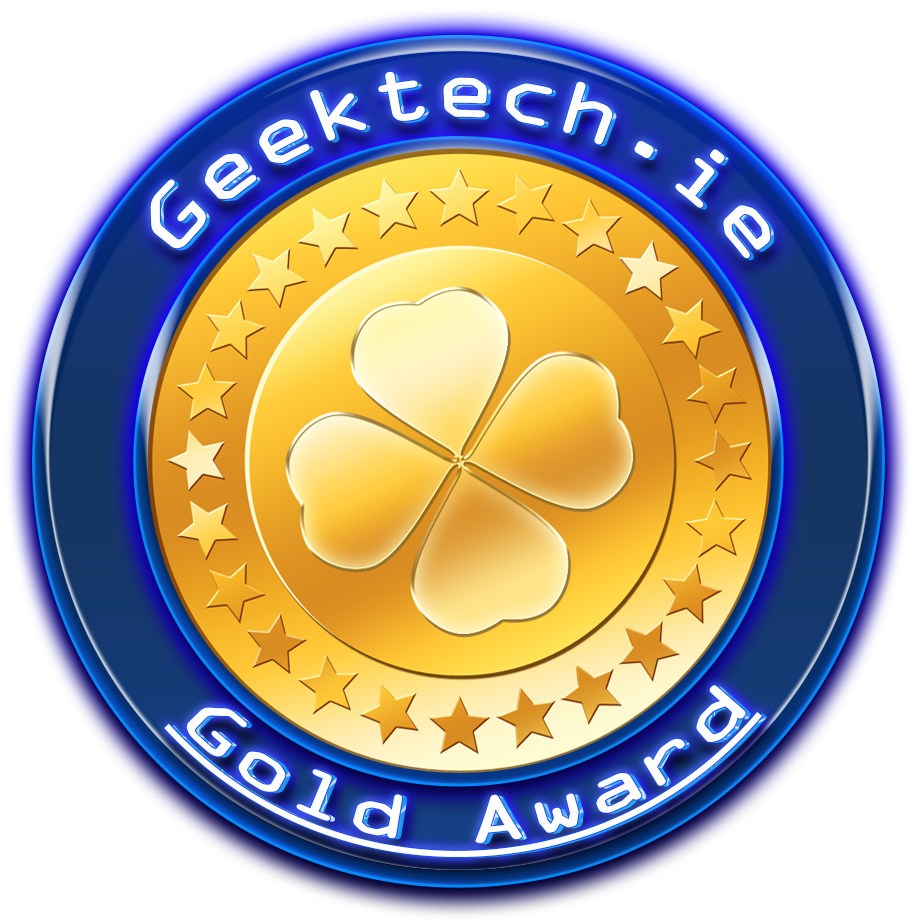 A big thanks to Toshiba and Fiona at the Keogh Partnership for sending out the Encore WT8-A-103 for review.