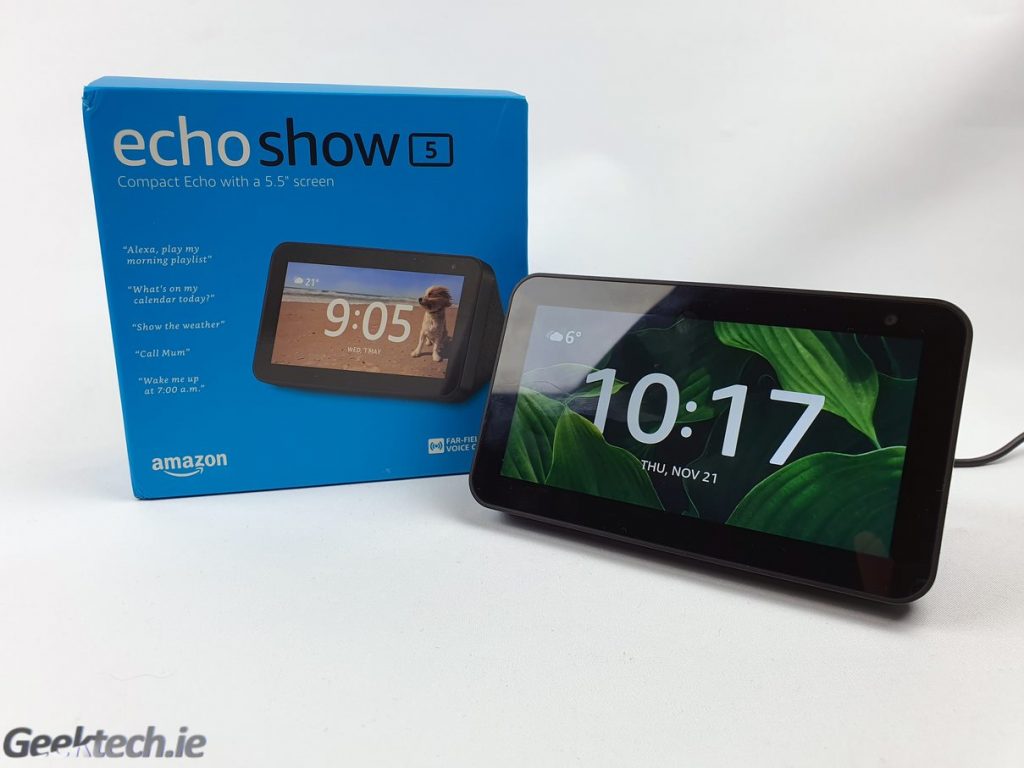 Amazon's lineup of Alexa devices has been steadily growing since the launch a few years ago. The Echo and Echo Dot have become better and cheaper throughout the years, making the device more accessible to the masses and in turns this helps improve the products.
The Echo Show when it arrived was the first home Alexa device that brought a touch screen display for interaction and video play back. The only down side was the price tag, which was north of €200. Amazon took steps to bring display based Echos to a wider audience and so we now have smaller and much more affordable Echo Show devices.
Today we are taking a look at the Echo Show 5 and what Amazon has to offer for under €100.
The Echo Show 5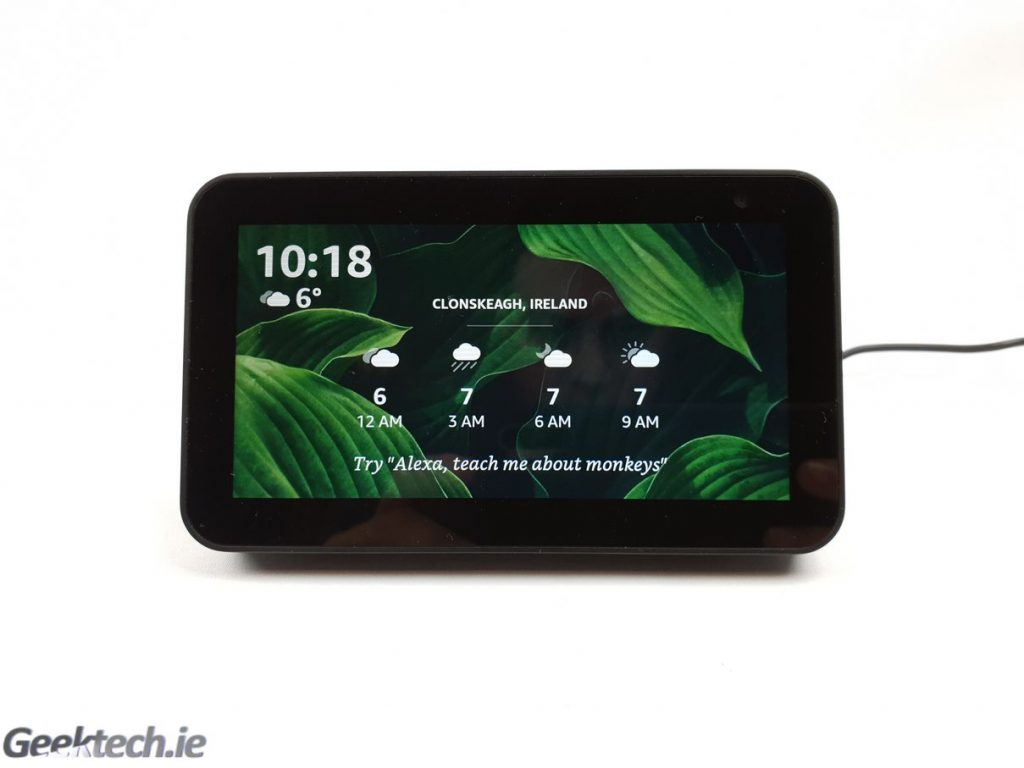 The Echo Show 5 features as you would guess a 5.5-inch display, with fairly low resolution of 960 x 480 and 18:9 ratio, so it's not something that is going to make videos pop. The viewing angles are decent enough, but it would still be wise to keep an eye on where you position it.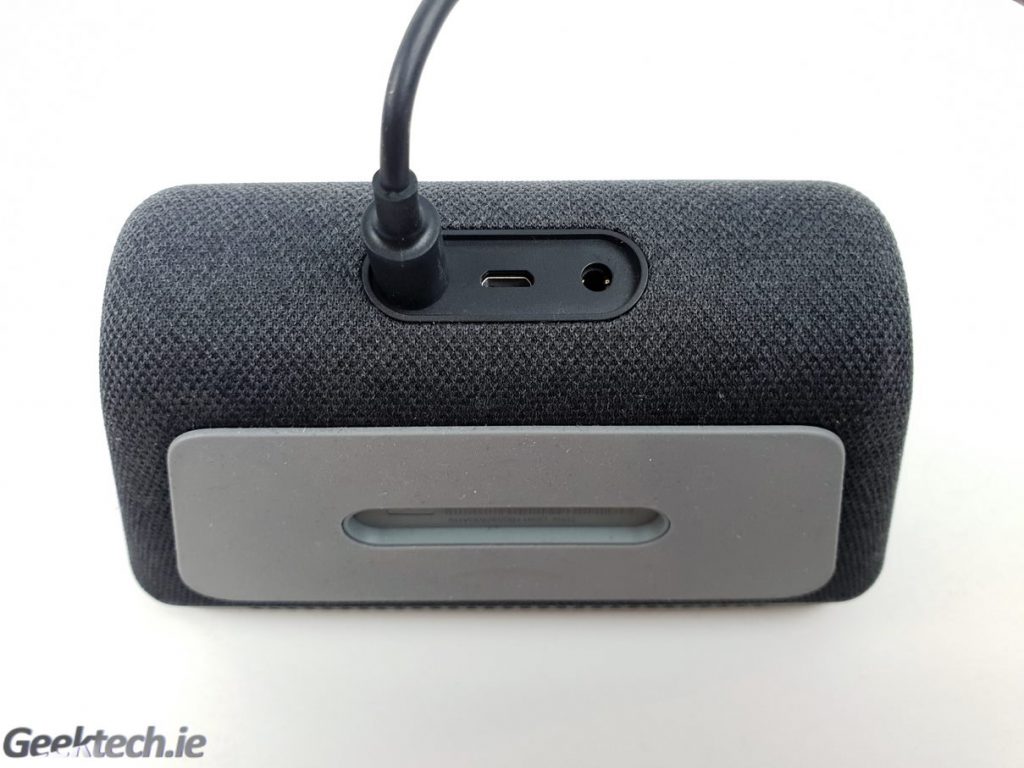 The Echo Show 5 includes WiFi , 3.5mm audio out, Micro USB , which can be used for wired Ethernet adaptor to avoid using WiFi. There is also a dedicated DC power port as well. The processor is a MediaTek MT8163, which is low to mid range SOC clocked up to 1.3GHZ.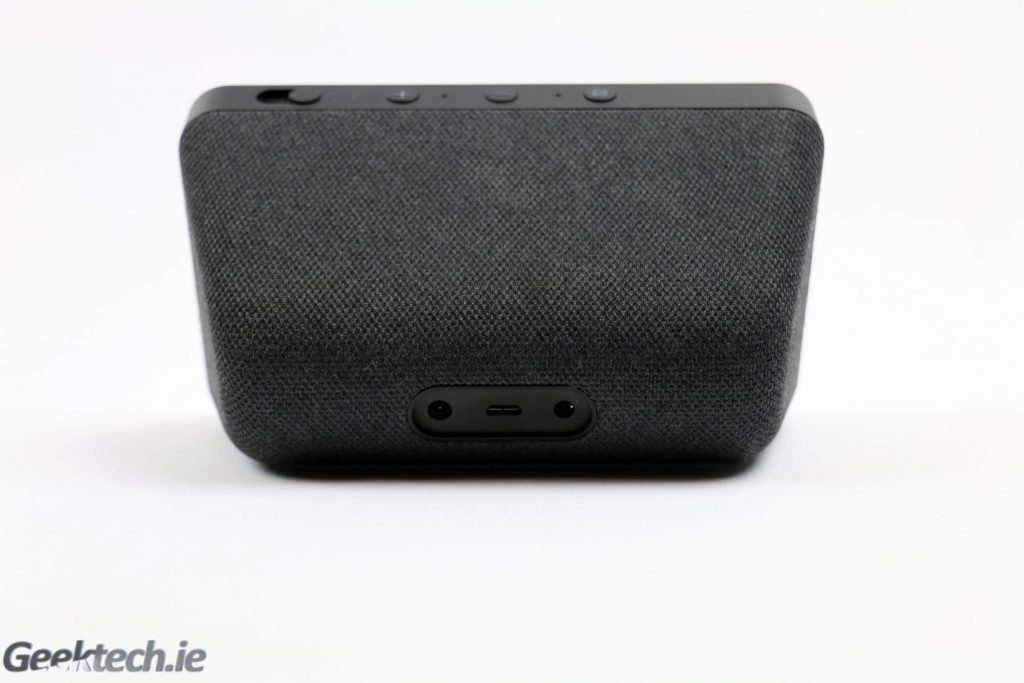 The design of the Echo Show 5 is a fabric housing with plastic frame and rubber pad on the bottom for grip. It's very modern design and ties in with other updated Alexa devices and the general Home speaker design that seems to be common now. The buttons on top are for disabling the microphone, or controlling the volume.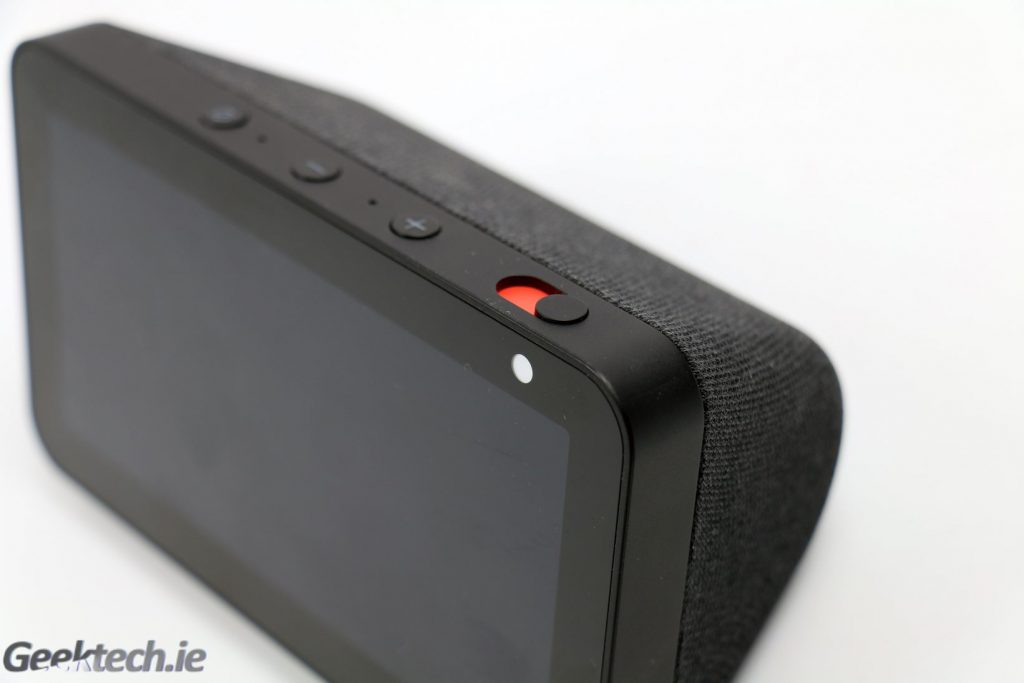 We also get a built in camera, which thankfully includes a physical cover that is manually opened or closed. It's only a 1MP sensor, but works well enough for a quick video chat.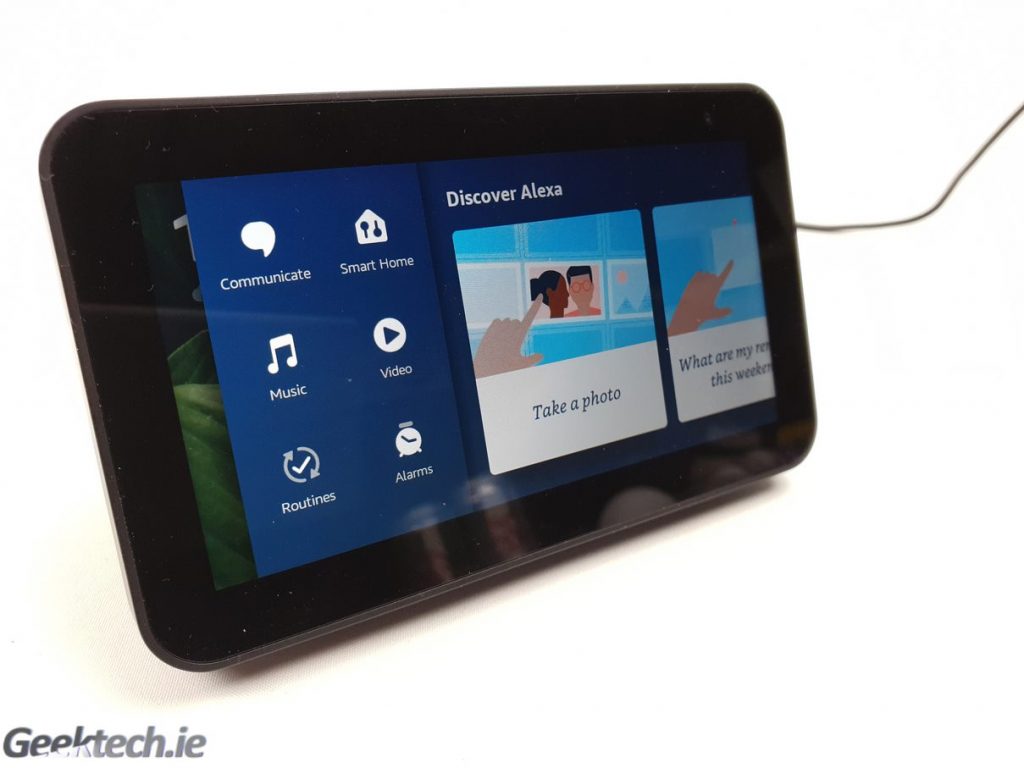 The UI for the Echo Show is the same used on all of their Echo Show devices, and it's clear the low resolution display isn't great for dealing with the layout and the mediocre processor does have some trips dealing with navigation and loading all of your smart home devices.
That being said, all of the benefits of having an Alexa device with a display are still very much viable. You can control all of your smart home devices with the use of your voice. You can launch how-to video's and general voice control is amplified in a few cases with extra on screen information like weather reports, timers, news, and other skills. A decent benefit is with home security cameras, and being able to display them on the Echo Show 5.
Conclusion
The basic idea of the Echo Show 5 is to give you a added functionality by use of the display. All other aspects of the Echo Show 5 are akin to an Echo Dot. We say Echo Dot and not Echo or Echo Plus as the speaker quality is more on par with an Echo Dot. The added display will basically run you an extra €30 compared to an Echo Dot: its worth looking out for regular deals for Amazon devices, as they tend to get heavily discounted.
While the Echo Show 5 doesn't have the best processor, best display, or best speaker. It still does everything well enough for a really competitive price; discount not withstanding. Ultimately it's device you may get huge use out of, or may only use once and a while, so pricing is a big factor and we think Amazon positioned it very well. The display eco-system still needs longer to mature and perhaps a few UI updates will go a long way to improving usability, but for now, it's a fun and sometimes very useful gadget to have around and not bad for less than €100.