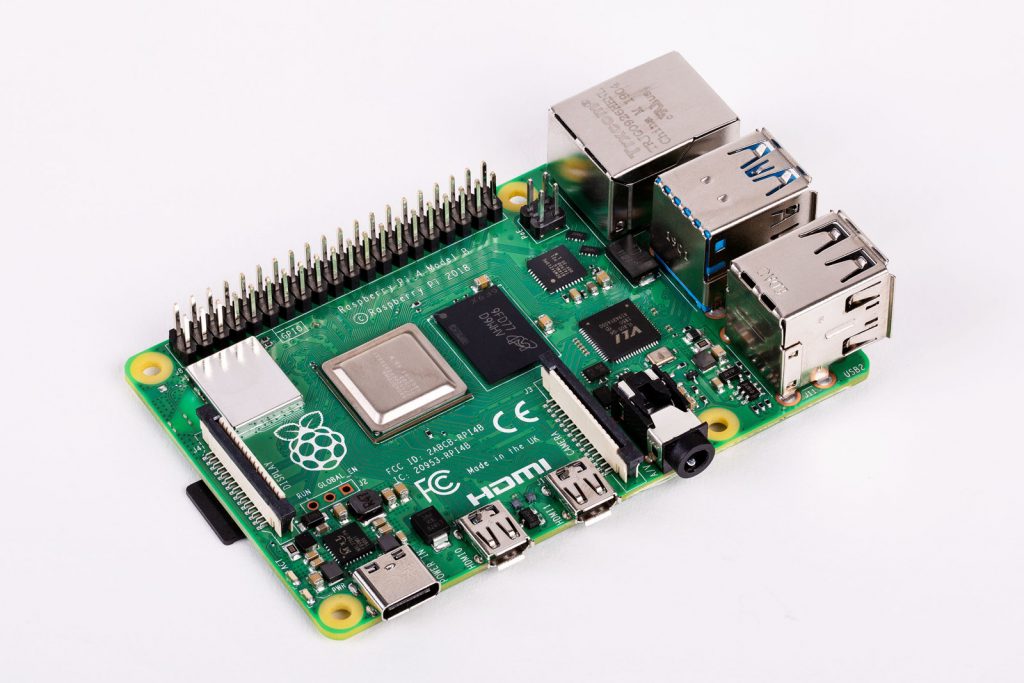 The latest Raspberry Pi has just been released. The 4th generation for micro computer brings with a pretty extensive list of upgrades that truly bring the popular SOC into a much higher level of computing, and all starting at the same price.
The new device starts by offering Broadcom BCM2711 Quad core Cortex-A72 (ARM v8) 64-bit SoC running @ 1.5GHz. The unit is available with either 1GB, 2GB, or 4GB's of LPDDR4 memory (instead of the previous 1GB LPDDR2).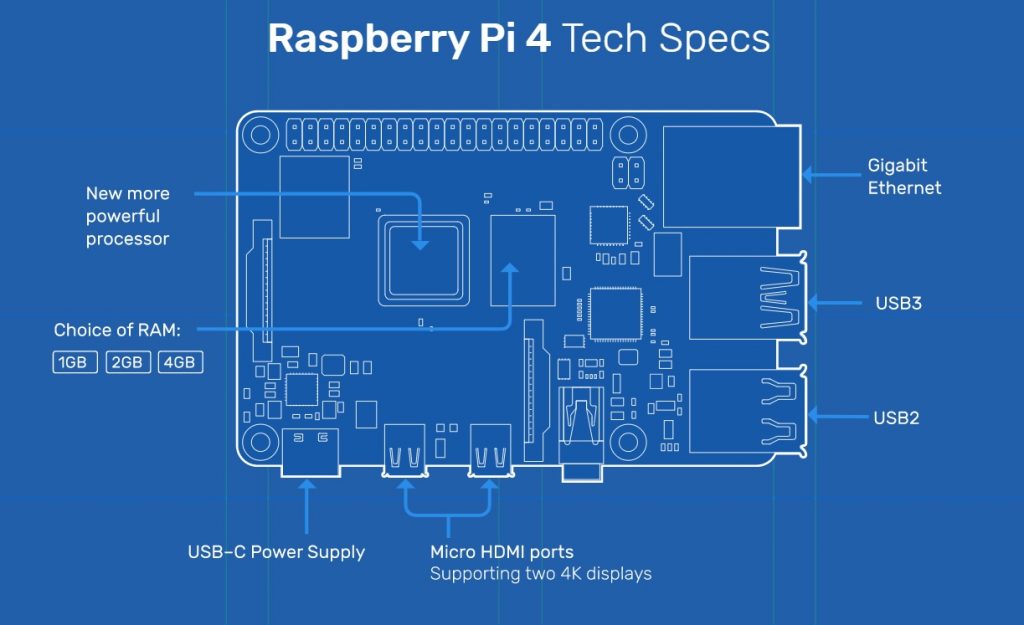 Connection wise we have 4 USB ports, 2 x USB 3.0, and 2 x USB 2.0. Full Gigabit Ethernet, which is no long Ethernet over USB. 2 MicroHDMI connections with up to 4kp60 supported. The Pi 2 can now handle H.265 (4kp60 decode), H264 (1080p60 decode, 1080p30 encode) and sports OpenGL ES 3.0 graphics. We also get a bump in bluetooth from 4.2 to 5.0, and WiFi is dual band 802.11AC as well.
Lastly, the Pi 4 moves to USB Type -C for power, but also supports POE Ethernet (with PoE Hat) and continues to support MIPI DSI, MIPI CSI, and GPIO, as one would expect.
The Raspberry PI as available for sale now, starting at €40 for the 1GB, version, and moving up to €50 for 2GB, and €60 for 4GB. AC power is recommended at 5V/3A, but 5V/2/2.5A is sufficient if not running high powered peripherals.
The new Raspberry Pi 4 will offer serious performance upgrades, not to mention the addition of LPDDR4 memory at higher capacities, the use of proper Ethernet for true gigabit speeds, USB 3.0 and 4K@60fps/h.265 decoding. This all makes for a really interesting new SOC, and amazingly good value.