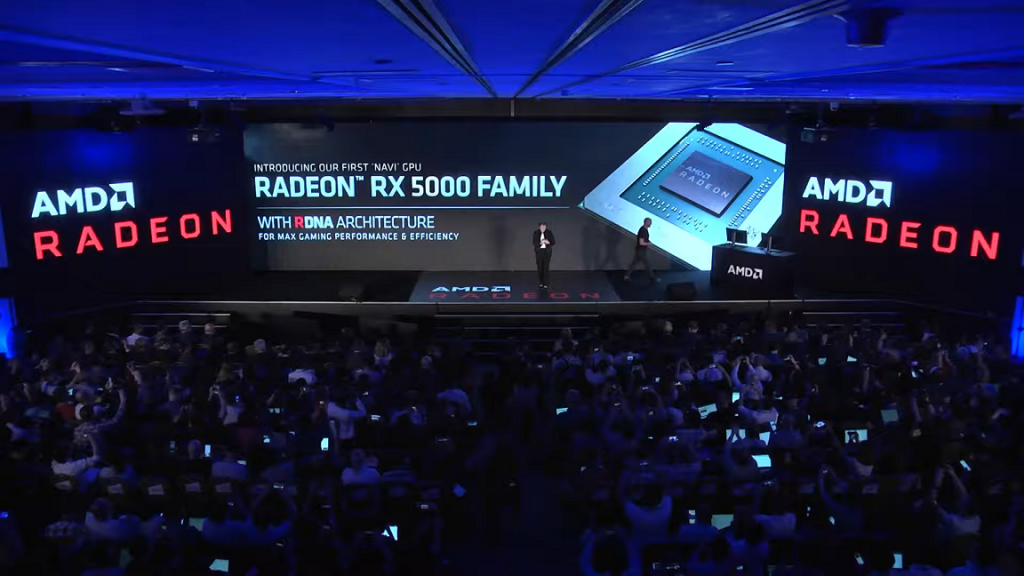 AMD weren't short of announcements today Their latest third generation Ryzen processors were also announced, and are set to bring amazing performance gains over the previous generation and offer some serious competition against Intel.
Today's news wasn't all Ryzen. The first real information for Navi has finally been shared. The first GPU's that will launch using the new RDNA architecture. The new cards will go under the new Radeon RX 5000 series . This is to mark the 50th anniversary of AMD, but also helps being a higher number than Nvidia's RTX 2000 series.
The first card being released is the Radeon RX 5700, a mid-range card aimed against the RTX 2070 from Nvidia. AMD'are showcasing demo's with performance being around 10-percent higher for the RX 5700. The demo was Strange Brigade.
All we know regarding Navi and the RX 5700 is that it's built on 7nm node and will support PCIe 4.0 and the new GDDR6 memory. We will have to wait until E3 before we get more information, but we do know that the card will go on sale this July.