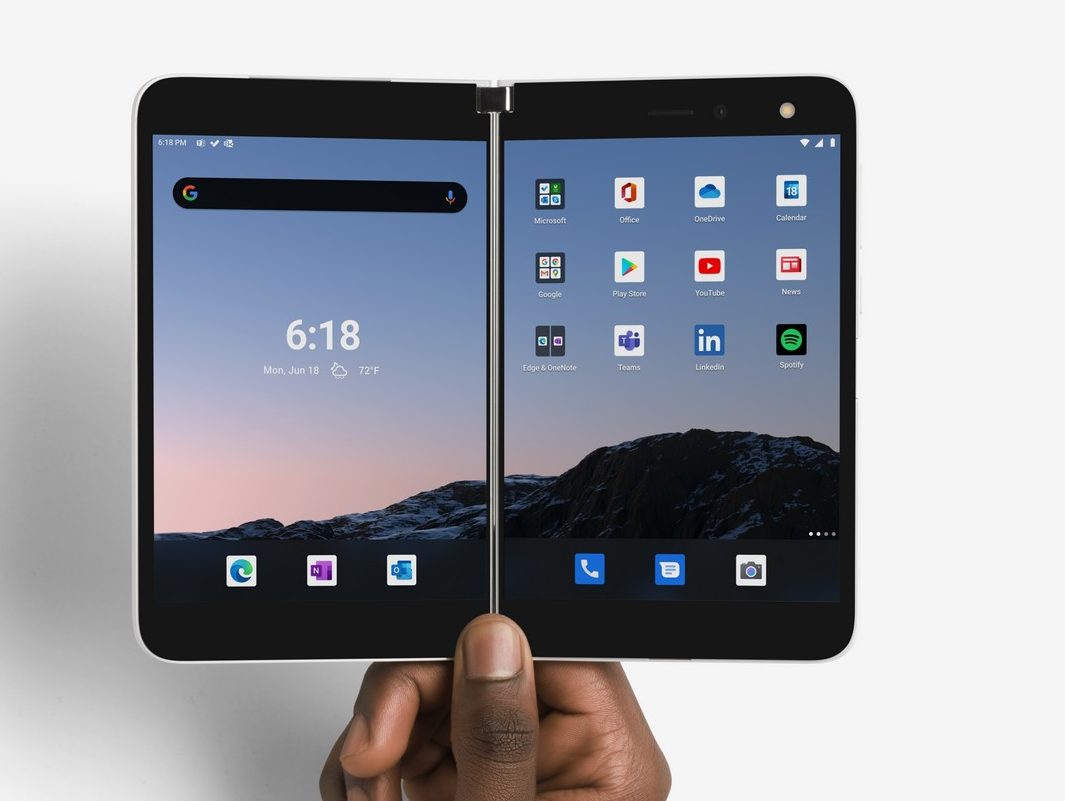 Microsoft last year showed off a few concept and potentially future devices that might some day make it to market. One of said devices that was detailed was the Surface Duo phone. This is an Android based phone with 2 displays and and a 360-degree hinge that allows the device to completely fold both ways. That same device is now coming to market in Septemeber.
Let's dive in and check out the specs of the new Microsoft Surface Duo Android phone and see what is has to offer.
Microsoft Surface Duo Phone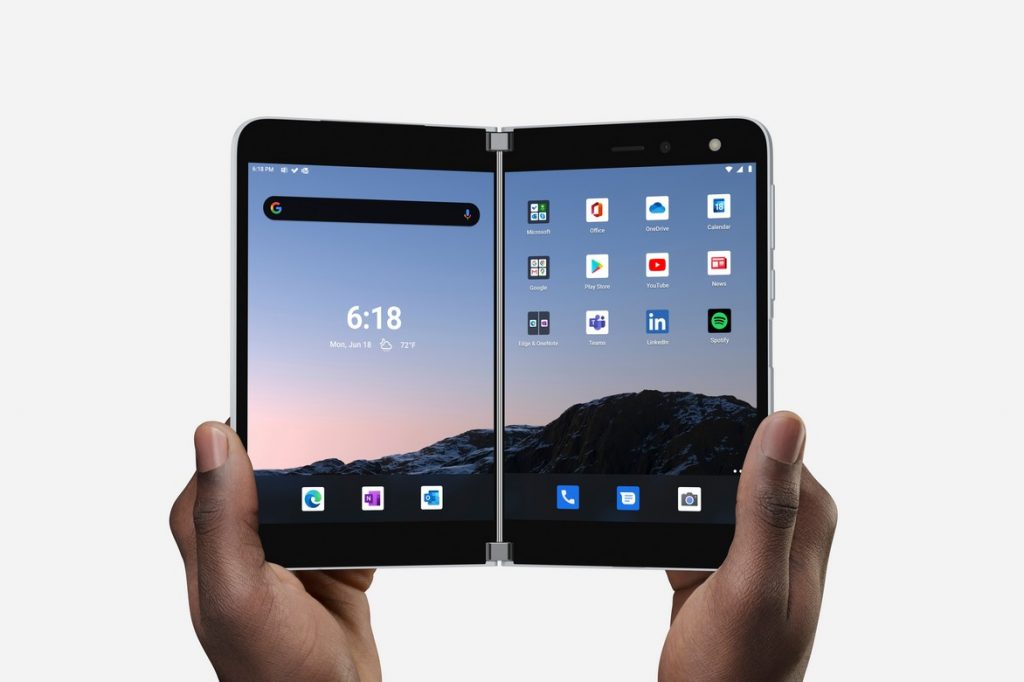 Design
The design of the device is rather straight forward. Take 2 small tablets and stick them together. That is the basic premise of the Surface Duo Phone. We have two 5.6 inch AMOLED display's that together offer an 8.1-inch display.
The hinge and thinnest of the device is where the real design lays. Both displays and ultimately unfolded halves of the phone are just 4.8mm thick; making it one of the thinnest devices avaialble. Of course that becomes 9.9mm when folded, which isn't a massive bulk all things considered.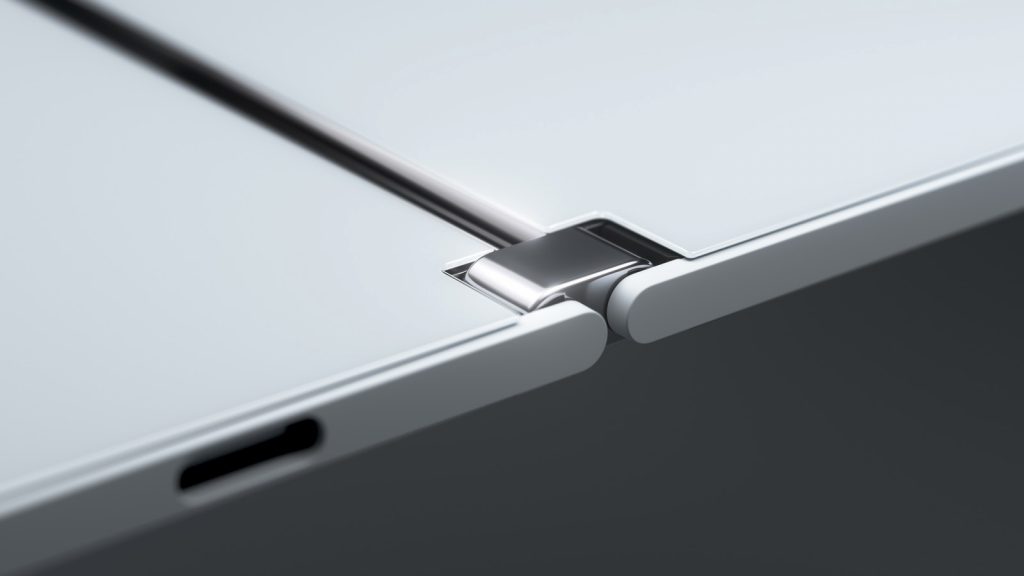 The hinge allows complete motion in 360-degrees, giving the user complete position control of the duo displays. This is obviously the main aspect of the device and would be the most important to get right.
Display and chipset
The 2 x 5.6-inch displays offer 1,350 x 1,800 resolution on AMOLED panels. When using together their offer a total resolution of 2,700 x 1,800. Their both protected by Corning Gorilla Glass 5.
Internals specs include the Snapdragon 855 chipset from Qualcomm, and yes that is last years chipset. It will offer 6GB of RAM with either 128GB or 256GB of UFS 3.0 storage. There is no Micro SD slot for expansible storage. The battery capacity is 3,577, which isn't huge for this larger device, but that 4.8mm thickness doesn't give a lot of wiggle room.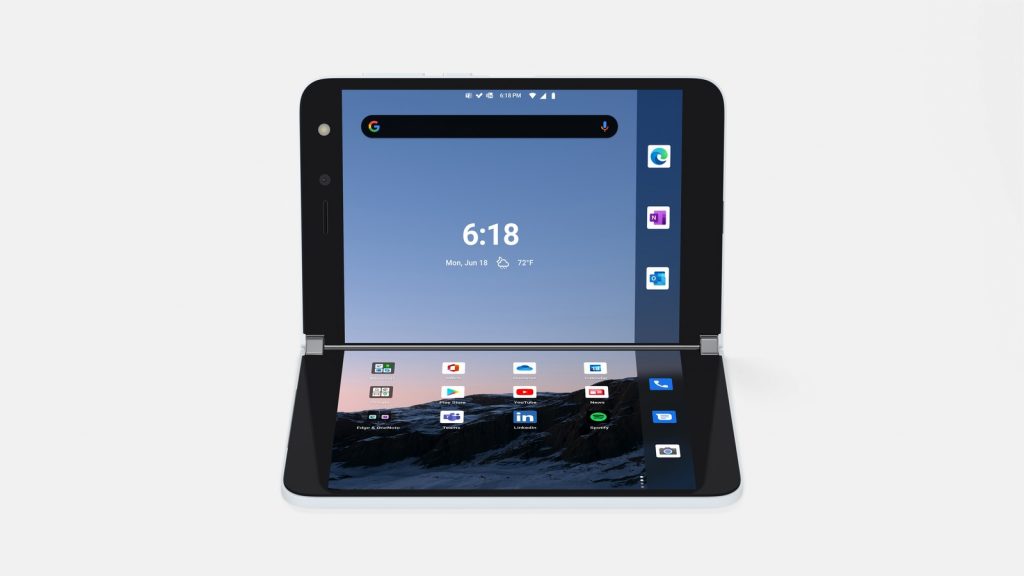 Camera and other specifications
There is a sinple camera sensor on the device, and the foldable nature allows it to be used for main and selfie photos. The shooter is a 11MP sensor with 1.0µm pixel size and 23MM lens and f/2.0 aperture. It shoots up 4K video@30/60fps.
Other specs for the Surface Duo phone include WiFi AC, Bluetooth 5, USB type-C 3.1. Fingerprint (side of device), 3577mAh battery with 18W fast charging. The device weighs 250g and dimensions are 186.9 x 145.2 x 4.8 mm when unfolded and 145.2 x 93.3 x 9.9 mm when folded.
The device will launch with Android 10 and have a lot off Microsoft/Windows flavour mixed in as well. Of course being a dual screen device, we will have some unique OS tricks to handle it.
Pricing and launch
The biggest question for such a device is of course the pricing. Microsoft are clearly just testing the water with this device as pricing for it is set at $1,399. This makes it one of the most expensive smartphones on the market. The device is avaialble to pre-order right now and arrives September 10th. It is currently launching in the US only, but with other markets likely soon after.
Check out the gallery and press demo below for more shots and demo's of the Surface Duo Phone.