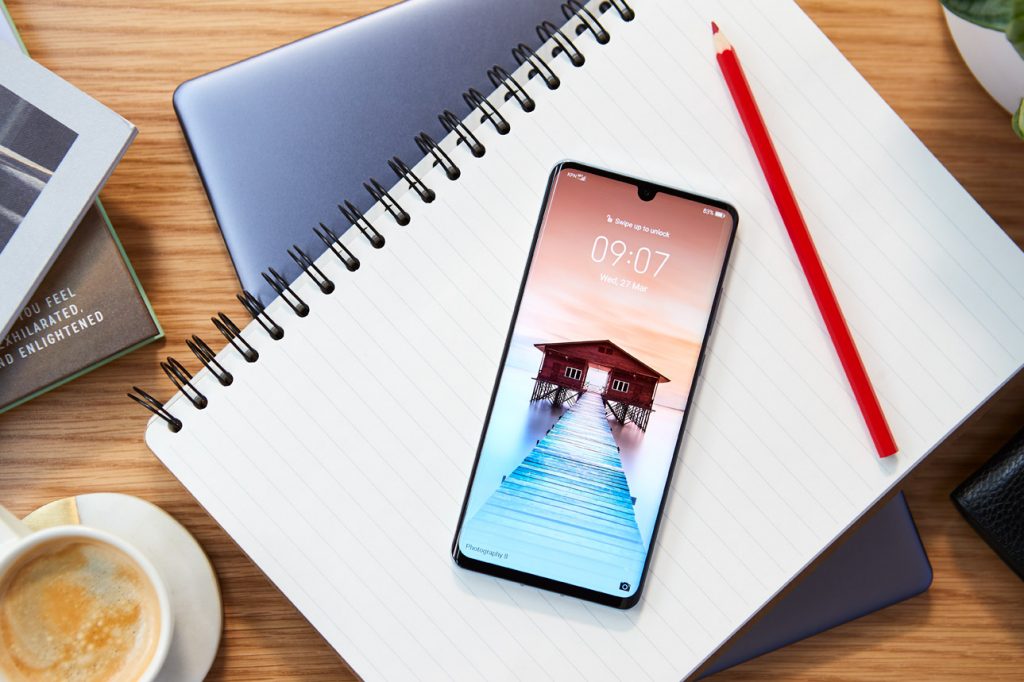 Huawei's press event in Paris launching the new P30 and P30 Pro has just wrapped up and while pretty much most details were heavily leaked up until the launch, we"re now official and have the complete specs for the new P30 and P30 Pro devices from Huawei.
The new line up of flagship devices from Huawei will continue their focus on upping the camera game within the smartphone world and right away it's easy to notice that the new device will include 4 camera sensors. While on of them is a TOF (Time of Sight) depth sensor, the other 3 are nothing short of top of the line.
Before jumping in the shooter side of things, let's talk about the design and other specs. the main attraction being the P30 Pro, so we're going to start there.
Huawei P30 Pro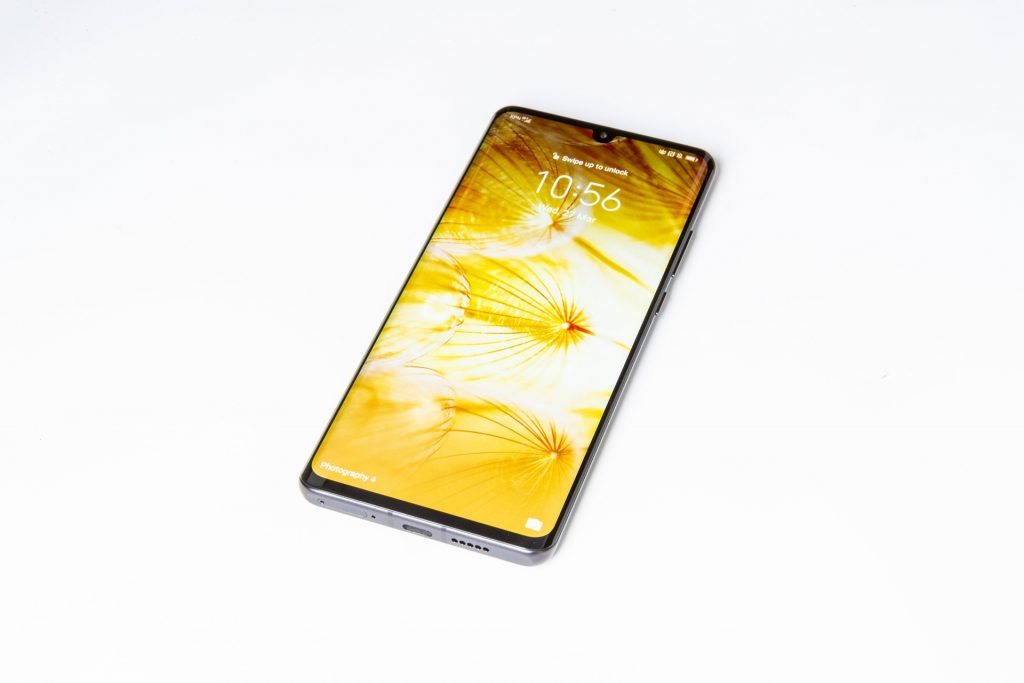 The P30 Pro features a 6.47″ AMOLED display with 1,080 x 2,340 resolution and includes a small notch in the center at the top of the display for the 32MP selfie camera with f/2.0 Leica lens. The display has slight curves on the side and rounded corners. We also have an acoustic panel for sound.
The design continues from past Huawei flagship devices and features a dual glass housing with metal frame and we also have IP68 for water and dust resistance. Sadly not headphone jack on the P30 Pro
Inside we have Kirin 980 chipset with Octa-Core processor and 6/8GB's of RAM. Storage options start at 128GB and extend up to 512GB. We also have a Hybrid slot for either a second sim or nano memory card for expandable storage.
Other specs include Android 9 OS with EMUI 9.1, 4,200mAh battery with 40W Huawei Supercharge, optical fingerprint reader, USB Type-C,
IR blaster, bottom firing speakers with acoustic display as earpiece. Wireless charging and reverse wireless charging.
The P30 Pro cameras
The new P30 Pro will include 4 sensors on the rear of the device. This should have you covered for pretty much all of your photography needs.
The main 40MP f/1.6 features an RYYB sensor instead of the traditional RGBG bayer foter. This provides the sensor with a massive ISO rating for 409,600, which should make for amazing low light shows and also sports OIS.
Next we have a 20MP f/2.2 sensor with ultrawide (16mm) lens. This will provide thos ultrawide shots that new phones are starting to tourt and of course Huawei are onboard. Huawei also include a TOF (Time of Flight) sensor for adding depth information to photos and provided bokeh effect.
Lastly we have the new periscope designed sensor which actually has the camera facing sideways inside the device and uses a mirror to capture it's image. This design allows for a 5x optical zoom on the 8MP sensor with
135mm f/3.4 lens and OIS. The optical zoom, along with hybrid and digital zoom allow for an insane 50x total zoom, which was ridiculously stable for a smartphone during demos.
The P30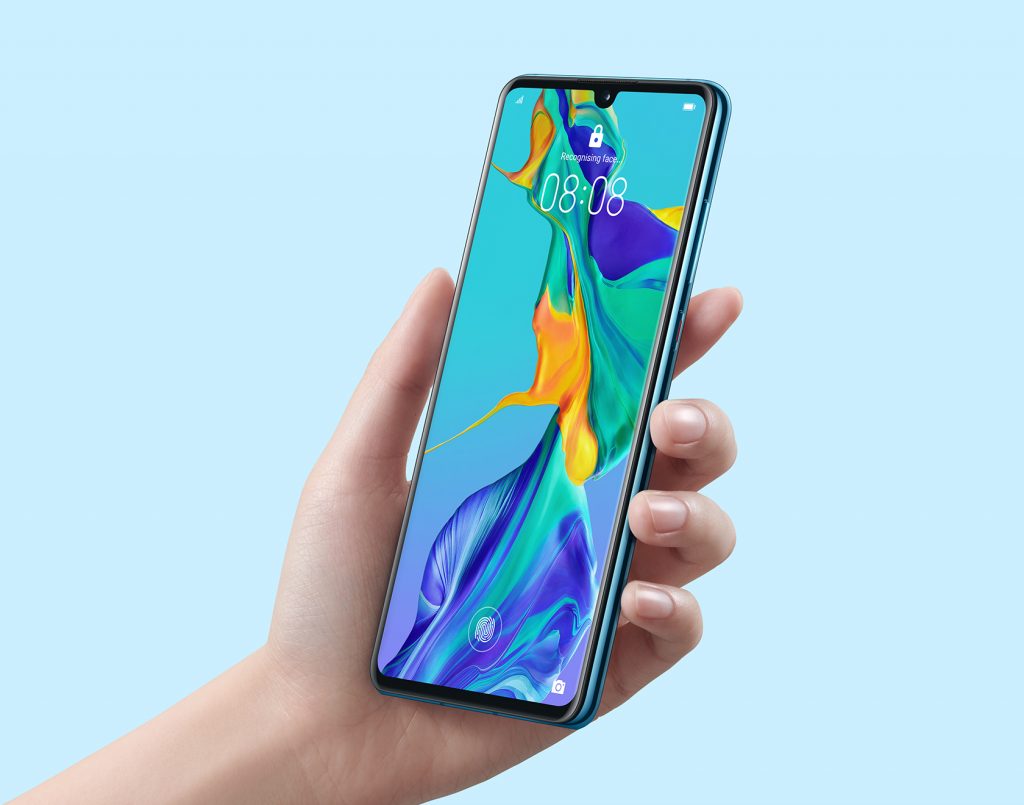 The P30 features a very similar design to its higher end brother, but does still lose some of the main attractions of the new device, but hey, it gains a headphone back that the bigger brother doesn't get.
The P30 features a 6.1″ AMOLED display with 1,080 x 2,340 resolution, which is actually provides a higher PPI at 422 versus the 398 on the Pro. The design as we mention is mostly the same with dual glass and metal frame, but we also looks the IP-68 rating and dropped down to a IP-53.
Inside features the same Kirin 980 chipset with Octa-Core processor and 6/8GB of RAM. Storage starts lower at 64GB's and ranges up to 256GB's, but again features Huawei Hybrid slot with dual sim or expandable storage using a Nano memory card.
Other specs include Android 9 OS with EMUI 9.1, 3,650mAh battery with 22.5W Huawei Supercharge, optical fingerprint reader, USB Type-C,
IR blaster, Stereo speakers,
The P30 Cameras
The P30 contains the new and main 40MP f/1.6 RYYB sensor; same as the P30 Pro. It does lose the TOF depth sensor and the new periscope 5X optical zoom camera. Instead we have an 8MP sensor with f/2.4 80mm lens and OIS that provides a 3X optical zoom.
The ultrade wide is now 16MP, sensor with f/2.2 17mm lens instead of the larger 20MP with 16mm lens.
Availability
The new devices are avaialble to pre-order right away and sim free/pay as you go pricing is set at €739 for the P30 and €999 for the P30 Pro. The devices will both be available in multiple gradient colors including Amber Sunrise, Breathing Crystal and Aurora. Classic Black is also available.
Both devices should officially launch April 5th with pre-orders made between now and April 4th including a free Sonos Speaker worth €229,, but that also include those who purchase either device in store on April 5th. check out the official announcement video for the new P30 and P30 Pro below.