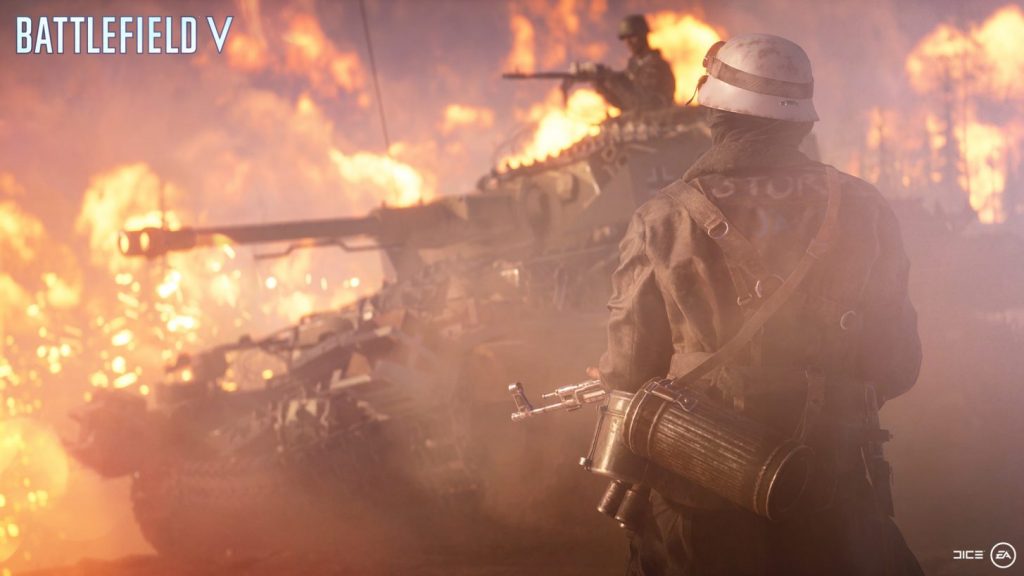 Battlefield V's Battle Royal mode is finally getting ready for release and in just a few days on March 25th the free update will arrive. The launch trailer for the new mode has give us a lot more information on what Firestorm will feature.
The gameplay trailer below breakdowns the new mode pretty well and details what Firestorm has to offer. The usual drop in and shrinking circle (massive ring of fire) is on par with nearly all Battle Royal games, but the Battlefield flair is definitely alive and well within the mode.
The mode features 17 vehicles with Land, Sea, and Air all being options. We have complete destruction of buildings available, which alone will add great level of dynamics. Loot is scattered throughout the map, which is called Halvøy and is 10 times larger than Hamana in full BFV game.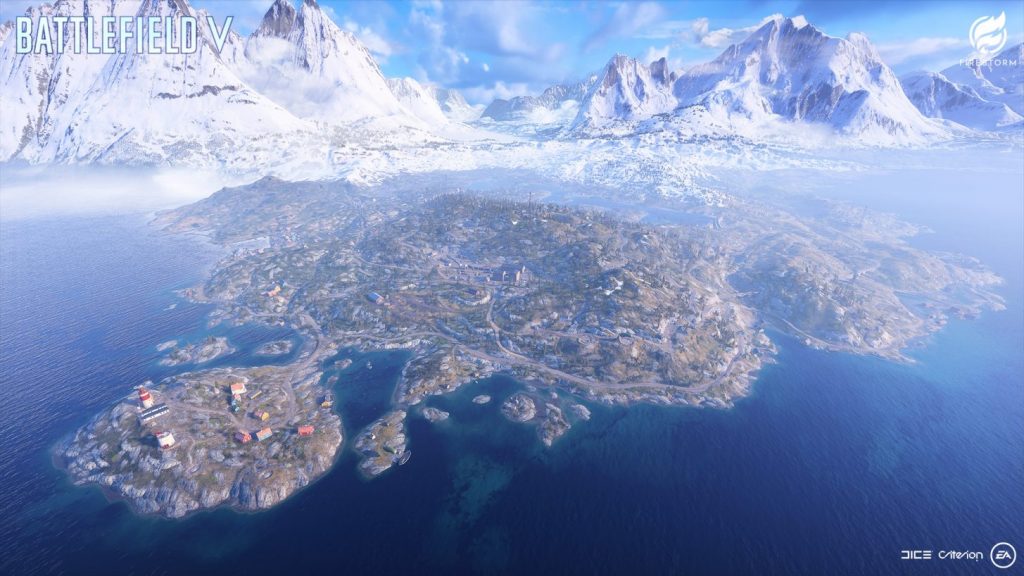 Loot and vehicles are also locked away in safes that require sometime to unlock and add a level of risk for the chance of significantly better weapons or transport, which extends to objectives that give you another chance to gaining better loot. Securing re-supply points will provide you with better loot or vehicles and can be contested, just like in a regular Battlefield modes. The game also includes a last stand moment when your downed by an enemy and gives s a chance to fire back to defend yourself.
Check out the full gameplay trailer below and some keys points on the new Firestorm mode for Battlefield V.
Battlefield Core Gameplay: Firestorm comes with Battlefield V's core gunplay and destruction intact. But expect surprising changes that'll shake-up battle royale as you know it.
Halvøy: This snow-covered peninsula draws the best soldiers into combat on the biggest Battlefield map ever.
Objectives: Play as a squad to secure Re-supply Points and Vehicle Lockups that are strewn across the map for a chance at wielding vehicles and gear from Firestorm's most valuable stockpiles.
Combat Vehicles: Command an armory of devastating vehicles over land, air, and sea – including five new vehicles for Firestorm. If you want the power, you'll have to take the risk and challenge other squads to be the first to unlock the best combat vehicles from Objectives.
Reinforcements: Part of Firestorm's rare loot, call down Reinforcements like the V-1 Rocket, artillery strikes, and combat vehicles to wreak havoc on the battlefield. On the flipside, order supply drops to aid your squad in an instant.
Destruction: Firestorm brings true Battlefield destruction to the battle royale genre, making for unparalleled moments and unique tactical opportunities. No more camping in buildings when a V-1 rocket can blow your house in.