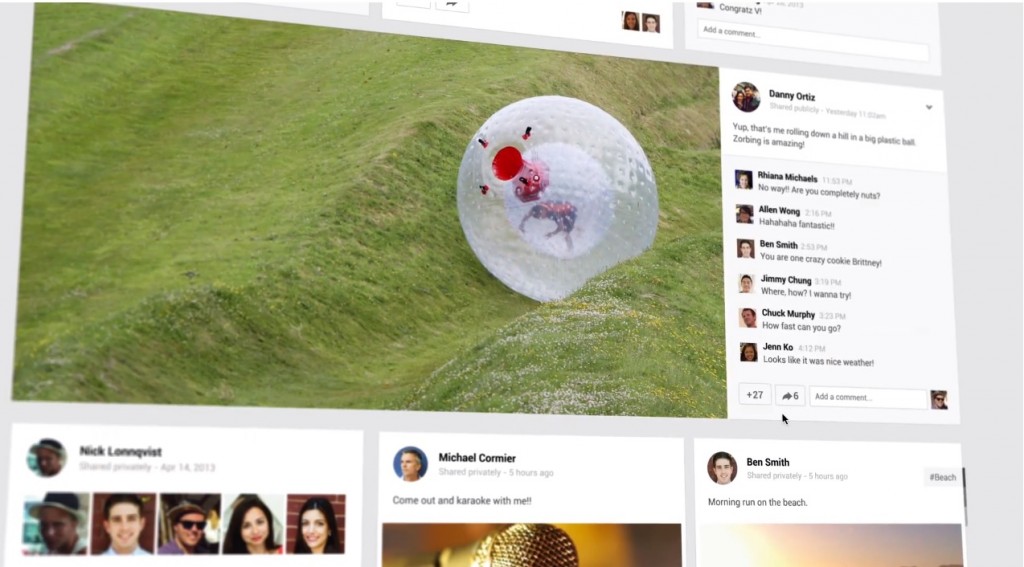 Google have announced a big update for Google+ which add a load of new features and update the entire look of Google+ as it is today. The new laytout will be made of more columns like before but with more information and customization. Each user will now have the option of chosing the column layout from multiple columns to a single thread. Check out the video below to see the new features and how the new Google+ will look.
[youtube width="650″ height="400″]vF5RovO5R8w[/youtube]
Google also demoed their new service which is built into Google+ that will auto enhance all of your images for you after you upload them, whats more Google+ will also support full size uploads allowing you to retain a complete backup of your photos online in their original size. Google released a nice demo of the new feature below, so make sure to check it out. Also check out the source link below for more information.
[youtube width="650″ height="400″]PmQ-d71GdPc[/youtube]
Source: Google Blog