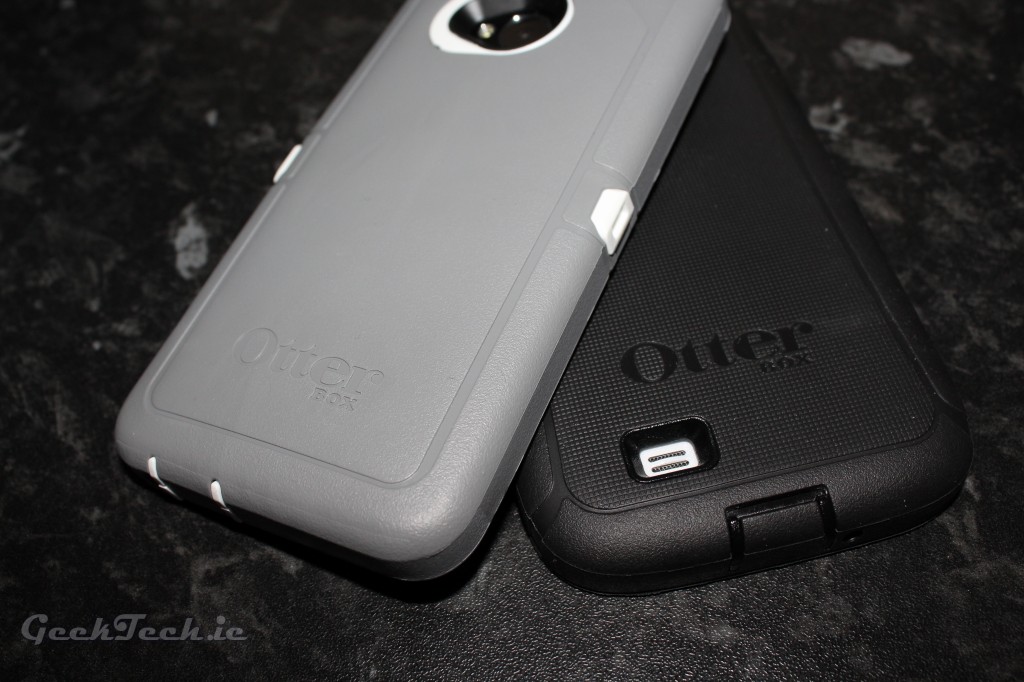 Did you happen to just buy a nice expensive new Galaxy S4 or HTC One, well you will want to protect it. Otterbox were kind enough to send us out two Defender covers for both the Galaxy S4 and HTC One for review. The Defender series covers from Otterbox offer the most protection you will ever see on a phone bar wrapping it in Adamantium or something.
The covers come in two separate complete parts with each part offering complete protection for your device. The inner hard plastic shell offers strength with a built in screen protector to protect those 1080p displays. The outside layer is very thick silicon which will absorb any shocks and prevent starches on the devices. So now let's dive into some shots of both covers for the Galaxy S4 and HTC One.
Samsung Galaxy S4
HTC One
When the cover is on the device it just fits beyond perfectly and feels like it's apart of the phone. This can be said for both the Galaxy S4 and HTC One Defender covers. This type of protection is nothing short of expected from these type of covers. They are designed to protect your device and that's exactly what they do.
So if your looking for covers that look decent but mainly protect your device from form scratches or marks of any kind and will make sure your phone survives a bad drop with everything still intact, then you really don't need to look any further than the Otterbox Defender series.
[youtube width="650″ height="400″]KWJliqm0eIo[/youtube]
Overall the covers here are designed to protect your device and they will have no problem doing that, the covers protect your device all around from the back to the front. The only downside is the high price which is around €40-€50, but that being said, the amount of protection you will get from these covers and chances are it will save your device from fatal damage that a cheaper cover wouldn't. It's really a small price to pay.

A big thanks to Otterbox for sending out the covers for review, check out their store for protection for your device. Otterbox.com