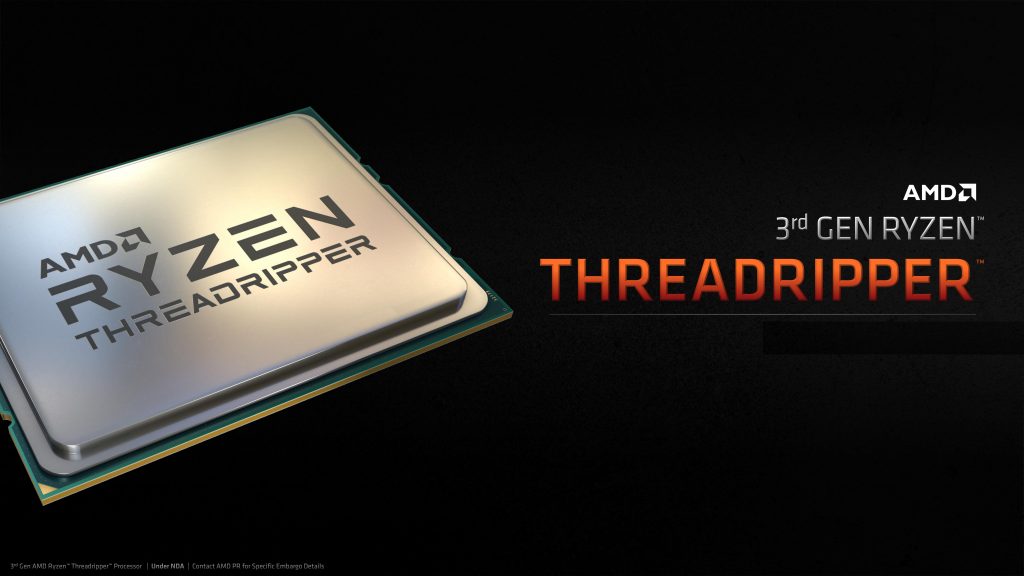 AMD's HEDT platform Threadripper is now entering its 3rd generation and will utilizes the companies Zen2 architecture. The new line up eagerly been awaited since the arrival of Zen2 earlier this year.
Threadripper series was the first High-End Desktop to offer 16-core/32-thread processors, which brought previously impossible performance to the marketplace. 2nd generation Threadripper managed to up that to a 32-core offering, again offering something never before seen and impressive after 1 generation.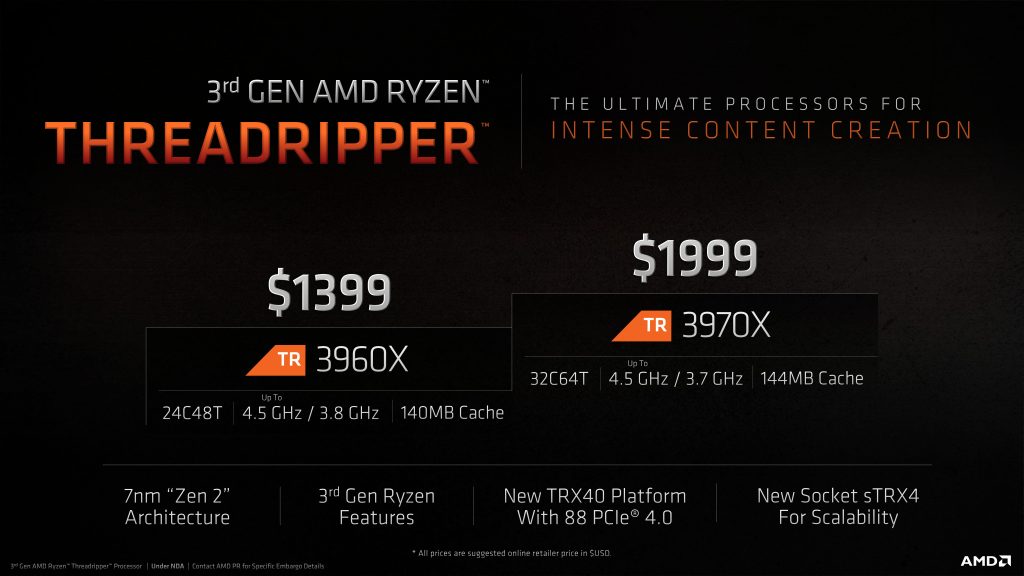 This year AMD are bring massive updates to the Threadripper series, and that starts with the launch of the 24-core/32-thread TR 3960x and 32-core/64-thread 3970x. This CPU's offering all of the benefits of Zen2 and more.
The 3960x will have a base clock of 3.8GHz and boost clock of 4.5GHz along with 140MB cache. The 3970x has a base clock of 3.7GHz and a boost clock of 4.5GHz and a 144MB cache.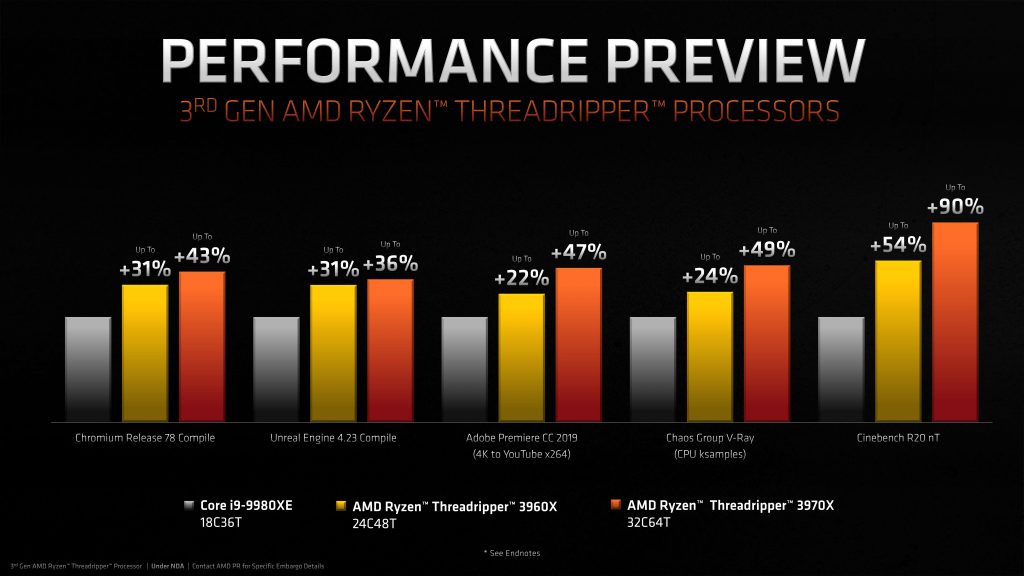 AMD are stressing the performance numbers for the new Threadripper line up, while again we suggest passing the salt around, we are looking some some really solid numbers here, but full reviews will of course be the way to go once the chips arrive.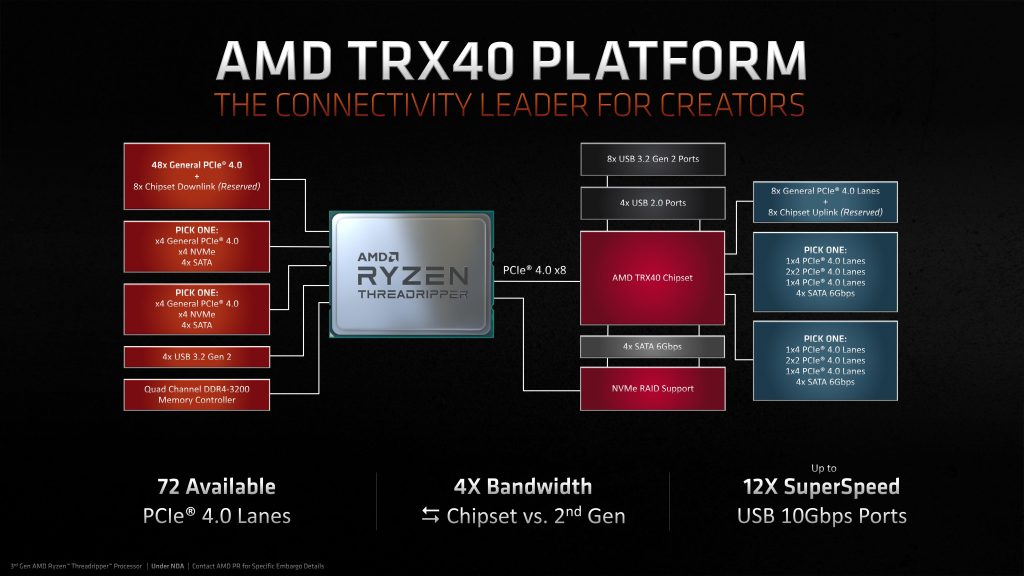 The TRX40 chipset includes a massive array of features, including 72 avaialble PCIe 4.0 lanes. 4x the bandwidth vs 2nd generation Threadripper.
3rd generation Threadripper launches November 25th with the 3960x pricing set at €1,399 and the 3970x set at €1,999.