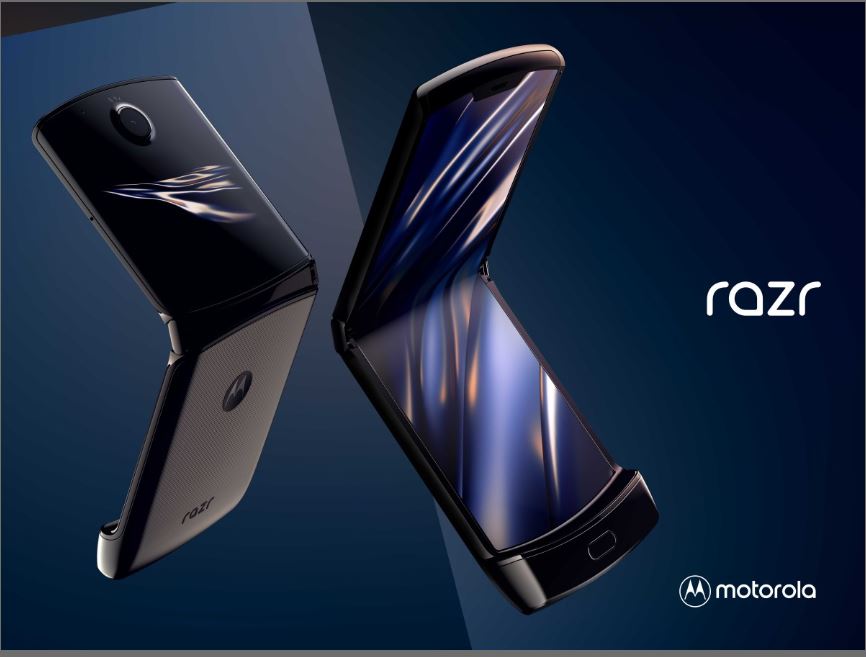 The leaks have been pretty intense for the upcoming Moto smartphone. While every manufacturer is lancing their own foldable smartphone/table, Motorola are bringing back an old favorite to introduce the world to foldable display tech.
The original Moto V3 Razr was a massively popular device when it launched back in 2004 – long before smartphones took hold of the world. The design was a straight forward slim flip phone that offered futuristic style aesthetics that everyone simply loved.
Motorola which has since changed ownership a few times (Google and now Lenovo) wants to bring in some nostalgia, and the new Moto Razr is how they are doing it.
Motorola's first foldable device brings back most of the original Razr design, but this time we have a large 6.2-inch OLED display that covers the entire inside of the device. Bar the notch at the top, which houses a small ear piece and front facing camera.
The display is a pOLED with 2,142 x 876 resolution and 21:9 ratio. On the outside of the device -when closed, we have another 2.7-inch OLED display with 600 x 800 resolution. This display allows you to have some control over the device, but not complete access. Mostly it deals with notifications and such, but there is continuity for working on the same thing when you open the device – be it a message, email, or other notification.
Inside we have the Snapdragon 710 chipset with 6GB of RAM and 128GB of storage. There is no expandable memory, but based on specs, this isn't meant to offer flagship level performance, but good enough specs to avoid sluggish behavior.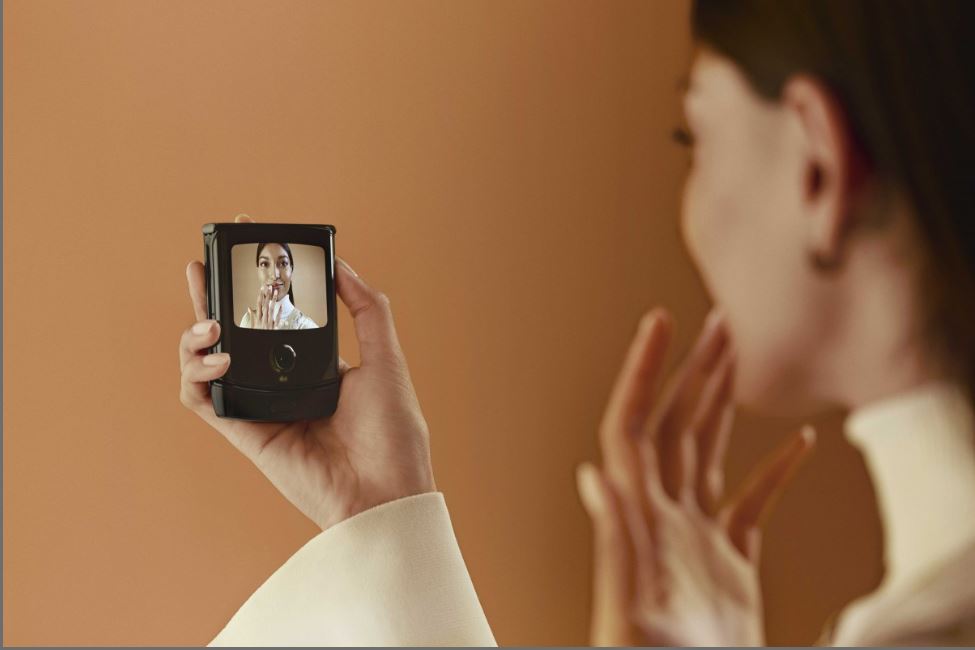 The main camera is a 16MP f/1.7 sensor with EIS, Dual Pixel and LAser AF. Again, not even close to premium level quality, but definitely enough to provide some decent photos. There is a selfie shooter on the main display that offers 5MP shots with f/2.0 aperture. Lastly the phone will only have a 2,510mAh battery, but Moto do say it will get a full day usage. It does also include a 15W turbo charger in the box.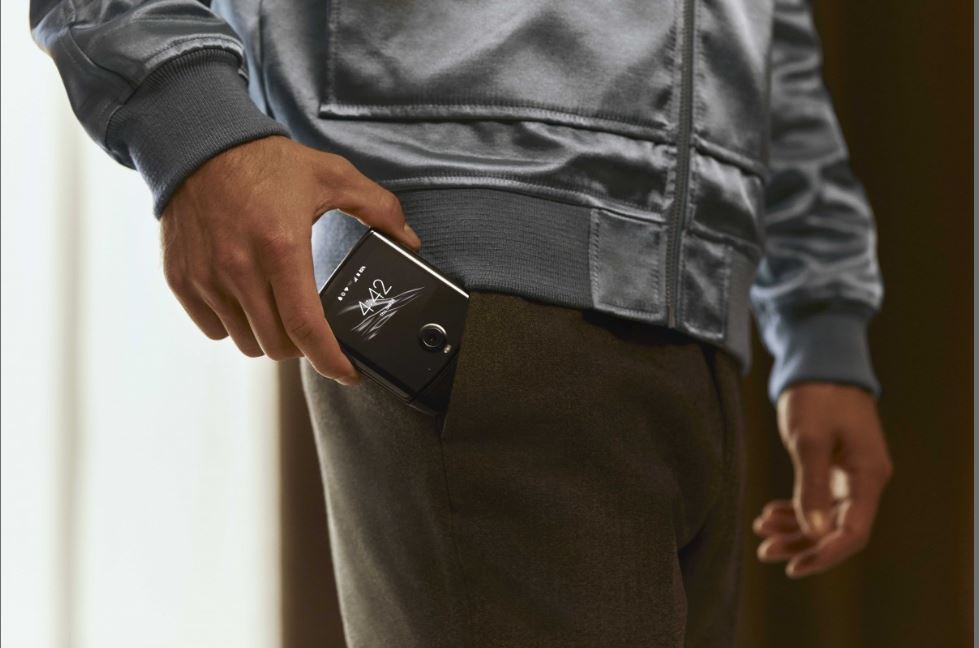 The main attraction of the new Razr is of course the folding display. Rather than having a tablet size display fold down to smartphone size, Motorola are going for a traditional flip phone design that offers a full 6.2-inch smartphone experience. The impressive technical achievement has to be noted here, as Motorola are offer a flexible display with complex hinge that we hope will stand up to the constant opening-closing.
There is no direct word on release date for the new Razr of 2019, but we do know the price tag will be a rather eye-watering €1,500. A hard sell for those that want the best camera, processor and overall specs. Could the form factor be enough to entice potential buyers. Only time will tell. In the mean time, check the the announcement video below.
Update
Adding to the specs of the Moto RAZR, it does not include a physical SIM slot, and will only have eSIM support. This greatly limits the supported networks, as currently no network in Ireland offers support for eSIM. That will of course change in the future as eSIM continues to mature, but worth noting, as support for the new device will be very limited for now.