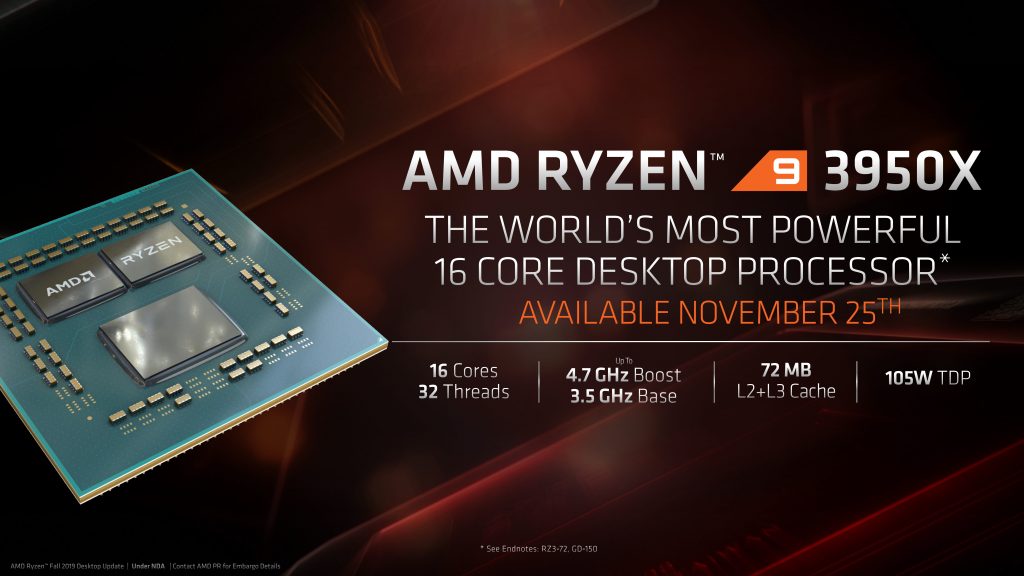 AMD's flagship CPU for their main stream line up as originally meant to arrive in September, but it was pushed to November. Even though the wait wasn't too long, it would have been worth it either way. The 3950x is now official and AMD are bringing a 16-Core/32-Thread CPU to their AM4 platform on November 25th.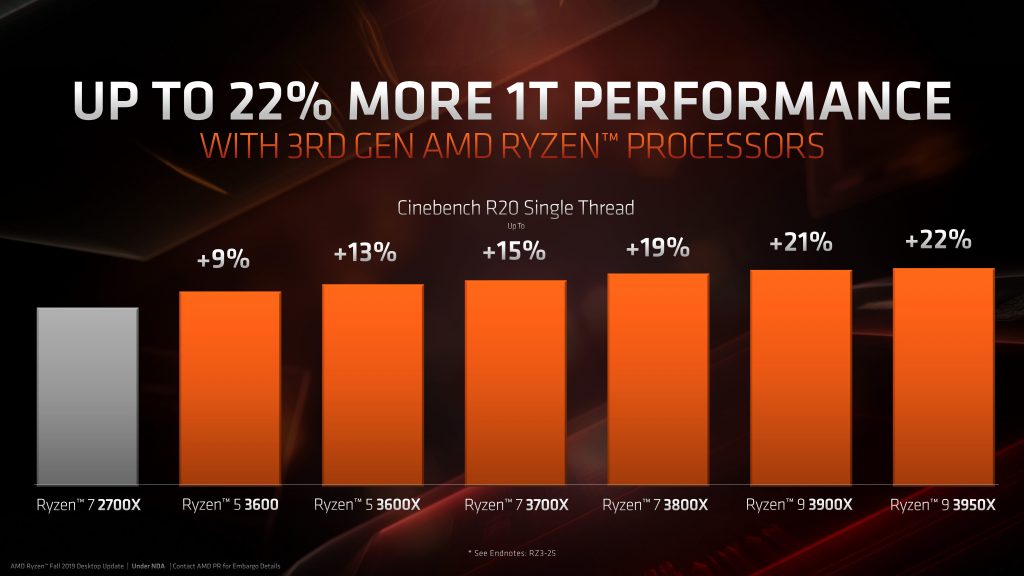 The main specs for the 3950X include 16-cores/32-threads, 3.5Ghz base clock and 4.7Ghz boost clock, 72MB L2+L3 cache and a TDP of 105W. We're basically looking at the fastest single core Ryzen 3rd generation CPU. Single thread performance is higher than all previous 3000 series Ryzen processors.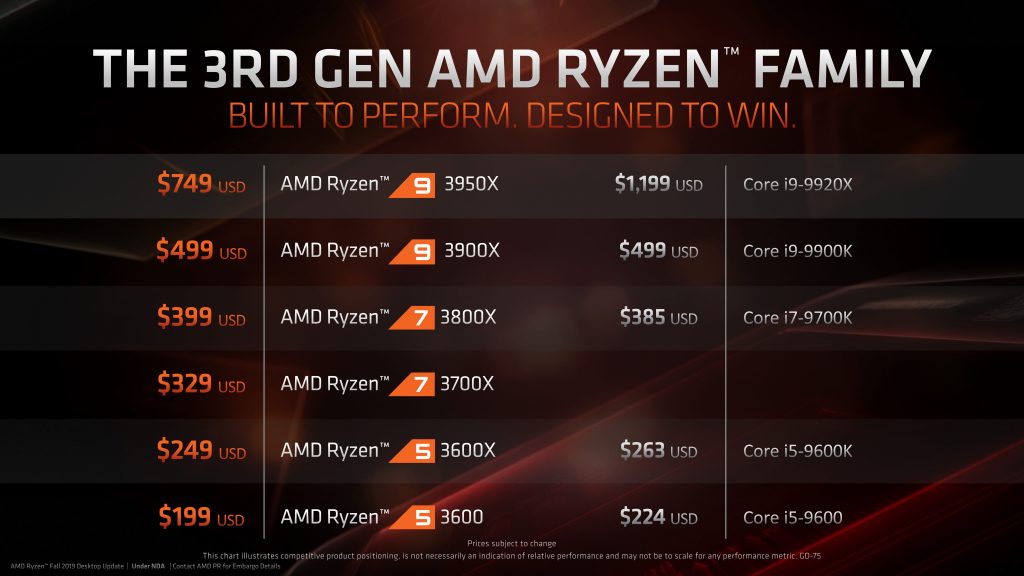 AMD are pushed for the 3950x as a do all and no compromise CPU. Gaming is said to not suffer due to the extra cores compared to their other CPU's, but in most cases it will actually perform better. The delayed launch backs that up as AMD needed time to build stock of the best chips in their Zen2 manufacturing.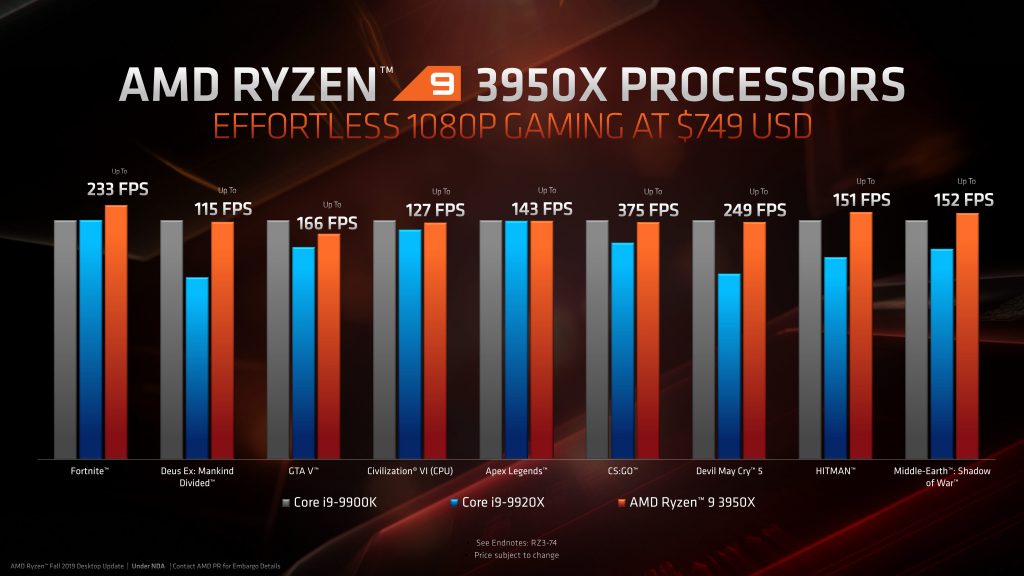 Gaming shows consistent top tier performance for 3950x, but until actual reviews arrive, we should of be passing the salt around first.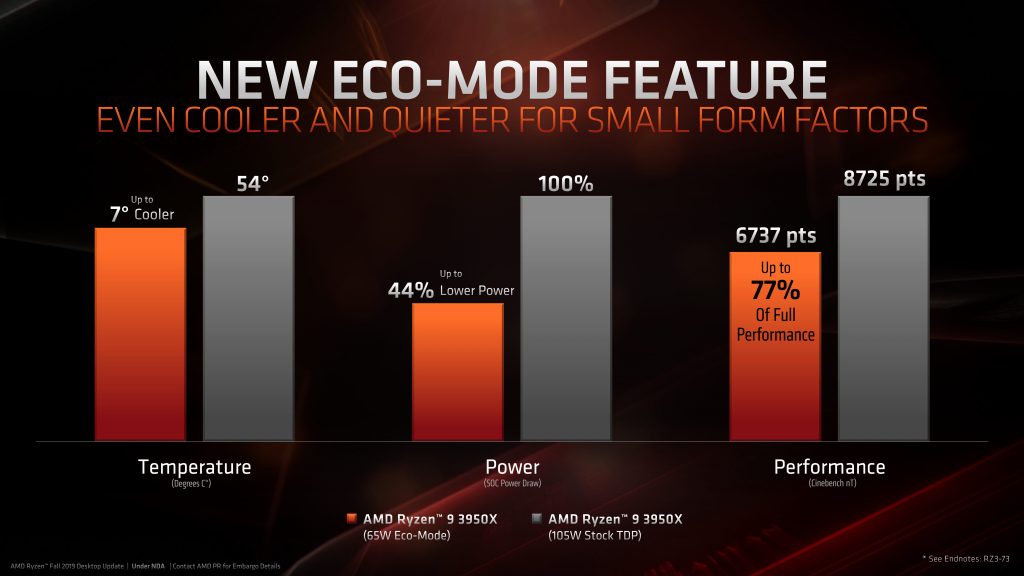 Launch is set for November 25th and the 3950x will set you back €749. A dual fan liquid cooler is recommend as a minimum for the CPU, which of course makes sense. That being said, the 3950x also ships with an Eco mode, which drops performance by 23-percent, but also drops power consumption by 56-percent. This brings the CPU down to a 65W TDP, so temps will be on average around 5-10 degree cooler.