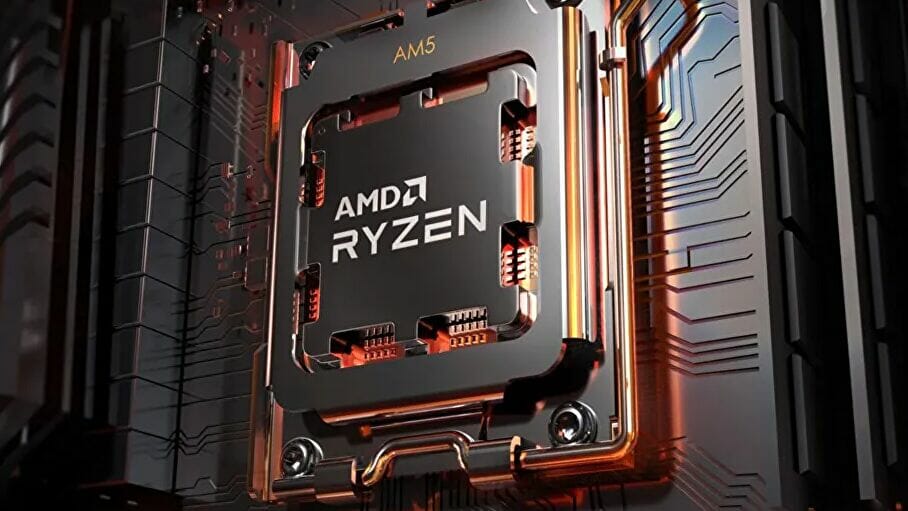 COMPUTEX 2022 is underway and AMD have revealed some details for the next lineup of desktop processors. The much anticipated and long awaited response to Intel's latest 12k series brings along some feature parity such as PCIe5 and DDR5 support and some other nice changes and features.
Zen4 and 7000 series chips will also mark the first change in socket for AMD since the release of Ryzen and AM4, to which Intel have gone through a few in the same space of time. The new AM5 infrastructure will be LGA based with 1718 pins now located on the motherboard instead for the CPU. The new socket is still compatible with AM4 based coolers. As mentioned it comes with support for PCIe5 and DDR5.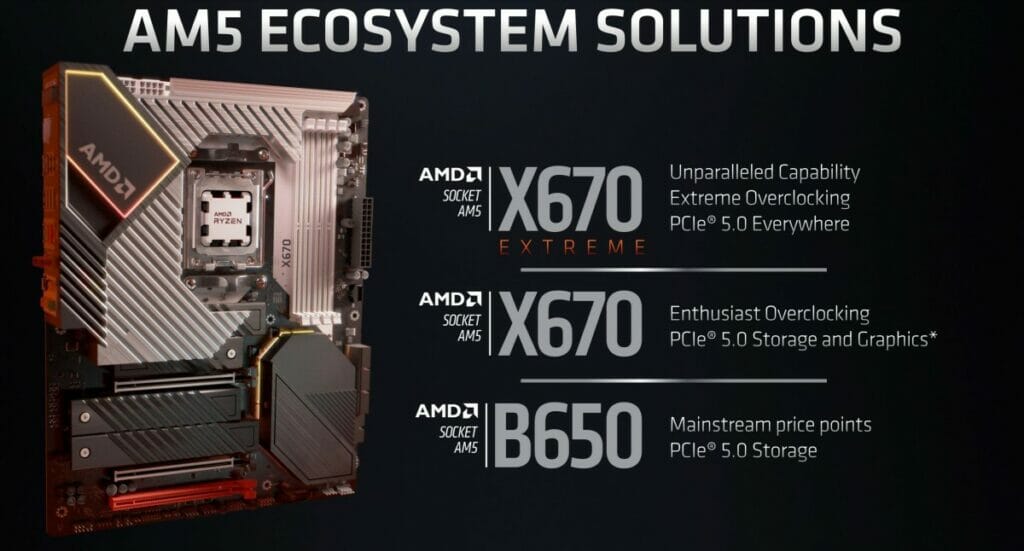 The chipset/board flavours are split in three, with the X670E (extreme), the standard X670, and finally B650. The graph above fairly represents the difference, but ultimately its down to overclocking capabilties, and PCIe5 support. The B650 has PCIe5 support for storage only, with the high end X670E getting PCIE5.0 on all slots.
AM5 will support up to 24 PCIe 5.0 lanes, up to 14 Superspeed USB 20Gbps and Type-C ports, Wi-Fi 6E and Bluetooth 5.2 LE, and finally up to 4x HDMI 2.1 and DisplayPort 2.0 ports. This makes it a connectively beast. The added HDMI/Display ports may have you wondering – well that's now because all Zen4 chips will come with RDNA2 graphics built in.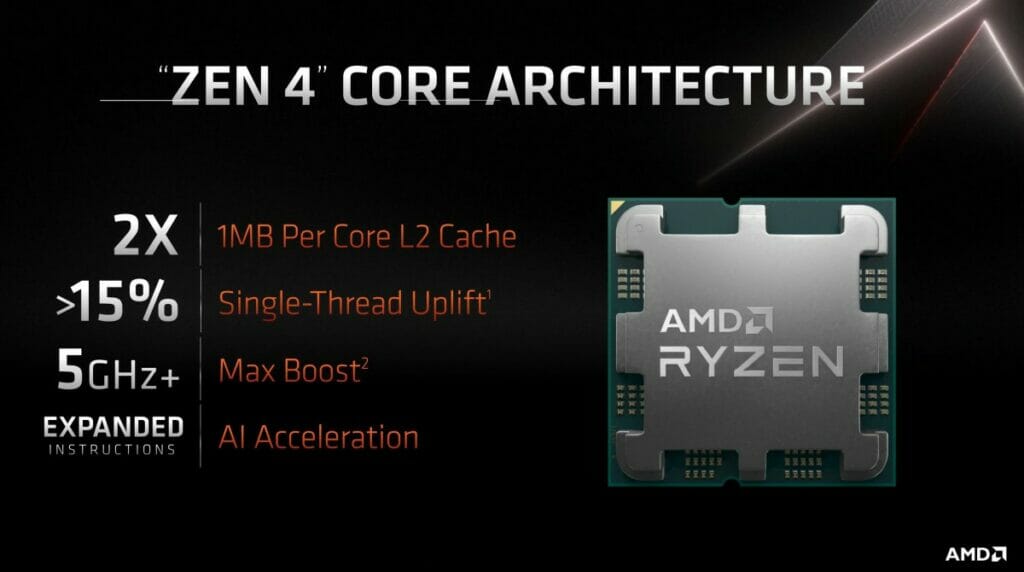 ZEN4 is designed on a 5nm node, with 6nm I/O die. AMD are listing a 15-percent single thread performance boost, and double L2 cache at 1MB per core. The demo showcased at Computex had the CPU running at well over 5GHZ speed – reaching 5.5GHz. This certainty bodes well for the 15-percent increase in single thread performance. Let's hope that translate well into multi-core performance as well.
Obviously it is early days and we have zero pricing or firm launch window, but the raw details from AMD are fairly promising with Zen4 looking to make waves. We should hear more in the coming weeks/months. In the meantime board partners are already detailing new motherboards for the platform, and check out the full AMD Computex event below.