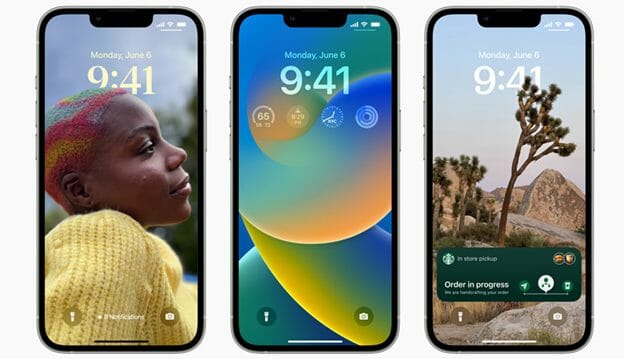 Apple is delivering iOS 16, The latest update focus on notifications, and customization, which is something folks have been longing for on iOS devices. There are many changes within iOS16 once is launches, with some features slated for future updates within iOS16 lifetime.
A personalized Lock Screen gallery
iOS 16 ensures users a beautiful, catchy, and helpful lock screen gallery. It has a multi-layered effect that generates the in-depth concept of the sense of the designs. You can get amazing artful images for your lock screen.
Lock screen is getting some much needed attention this time around, with more customizations than efforts than before. This works along side the notification changes for less intrusive design.
The update allows users to change the style of date & time in different designs and colours. You will also be able to get quick information about upcoming events according to the calendar, time zones, battery condition & levels.
In this update, you can get home page screen suggestions, focus on various filters, Focus on filters API, and focus on your schedules. You can personalize each option according to your choice and focus point.
iCloud shared photo library
iCloud now as a separate option for sharing library's. Allowing you to share entire library with friends and family automatically. This ties in with their new smart sharing suggestions
You can collaborate with everyone on the collection basics, such as favourite, caption, edit and delete. With this version's help, you can access your memory and featured images. Also, the most important thing, you can easily share it.
Update to iMessage
Message editing is now included with iOS16. Now you can edit your message for up to 15 minutes after sending it to anyone, and you can also undo your message completely during the same time.
You can mark messages as unread. In Addition, you will be able to recover deleted messages for up to 30 days.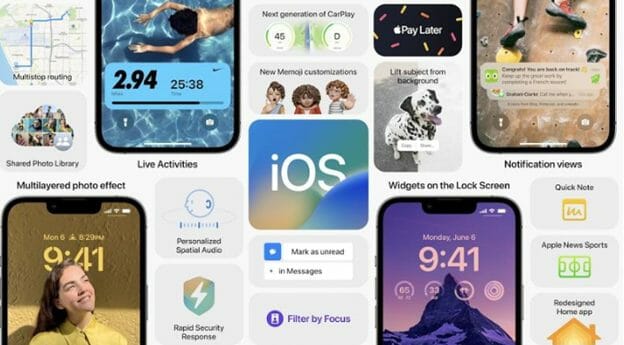 An advanced tool for Mail:
The mail app has been updated to provide better search capabilities, scheduling emails, undo sending and more. Apple are effectively bringing popular features from other mail apps to their own mail app.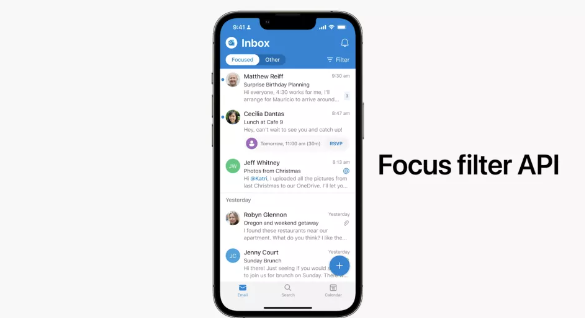 Safari & Passkeys:
Safari can now do push notifications, along with extension sharing across multiple devices. Users can can also pin tabs and groups within safari as well. Extension sharing is a feature that may not arrive until next year, but at least it's on the to do list. Lastly passkey is becoming more integrated for better/more complex passwords across the device.