Everybody's favourite Doctor returns to the stage at Computex 2021, revealing AMD's 5000 Series Desktop APUs.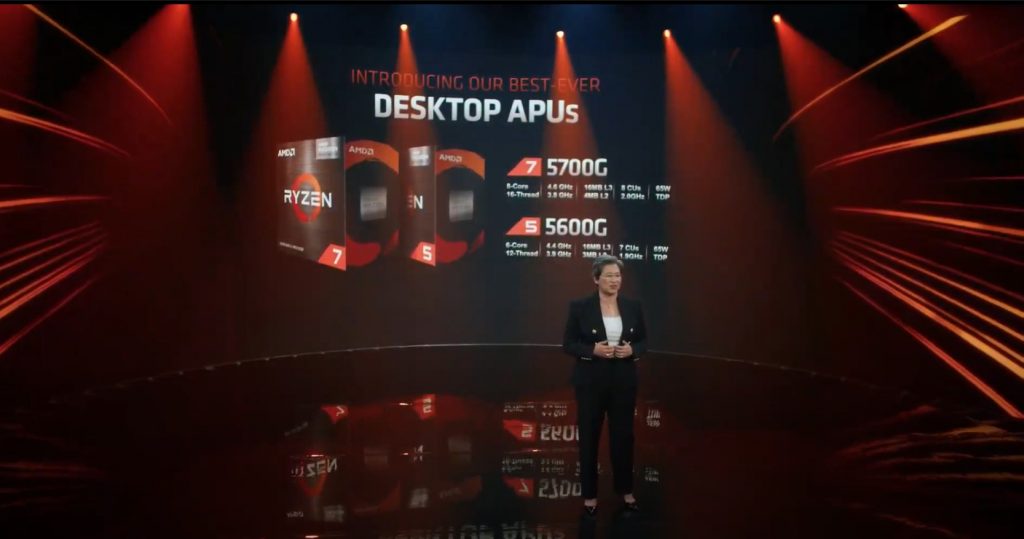 Kicking Intel while they're down, AMD aren't content with merely kicking butt, they want to dominate the x86 market. Zen3 has surpassed expectation and brought PCs and Servers to new heights, with Ryzen 5000 topping the charts in performance in almost every category.
It's no secret that 2020 and 2021 has been a nightmare for gamers trying to secure high end graphics cards. While today's announcements aren't going to quash that desire, it may at least tie people over until stratospheric dGPU prices return back to Orbit, if not back to earth entirely. You could buy a Ryzen APU now, game on the iGPU for a while, and when Radeon and GeForce cards are readily and most importantly, available at MSRP or near it, you can get an upgrade, drop that in and secure the goodness that comes with Ampere and RDNA2.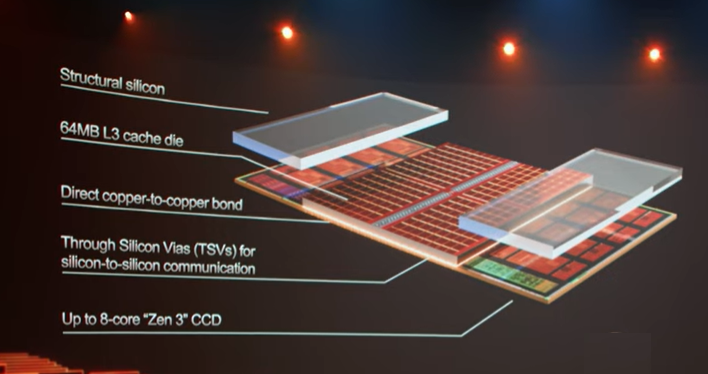 Part of AMD's performance gains is down to their new 3D Chiplet Design technology. Using an industry-leading hybrid bond approach, which nets improvements of 200x the interconnect density compared to 2D chiplets, and over 15x that of competing 3D packaging technologies, AMD is able to absolutely stuff new CPUs/APUs with even more L3 Cache with higher core CCDs. It's innovation like this that propels the industry as a whole forward, and enables cost effective production of even more transistor dense chips to power next-gen experiences.
To coincide with the consumer launch of Ryzen 5000 APUs, AMD have also upgraded their G-Series embedded APUs and PRO Series for Enterprise with Zen3, intermelding the performance gains of the 5000 Series with Business specific features, such as DASH Manageability and Encrypted RAM support.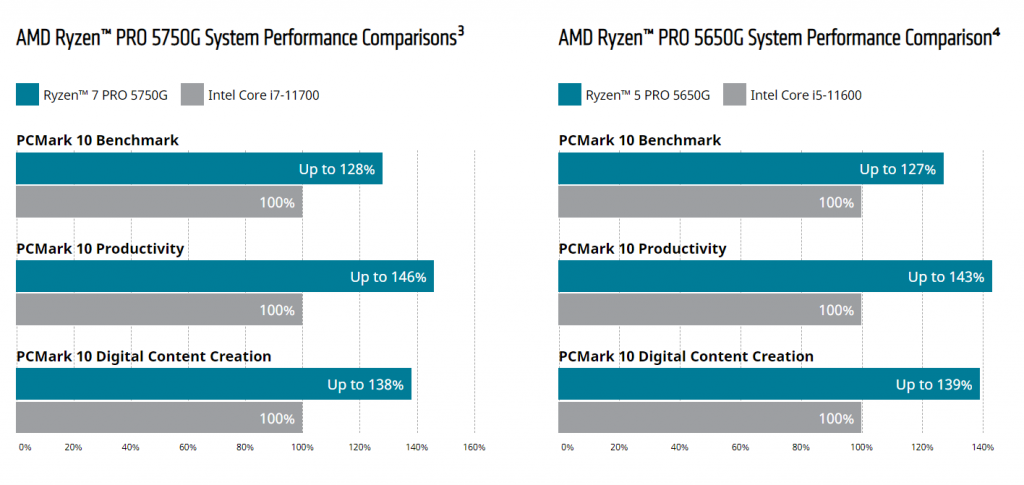 Comparing Ryzen Pro with the nearest cost competitor, the Intel i7-11700 and i5-11600 from the Rocket Lake Generation, Ryzen Pro 5000 Series handily beats Intel in PCMarks suite of Productivity Benchmarks. Not to mention, AMD includes DASH Managability completely for free, in every single 5750G. As typical with Intel, Rocket lake has vPro Platform "Eligibility", so it's entirely upto OEMs if they include it or not, and of course such machines including it will cost extra. While Intel are happy to nickle and dime while providing less performance, AMD provide a feature complete APU in every respect, while outperforming and often undercutting the competition on price.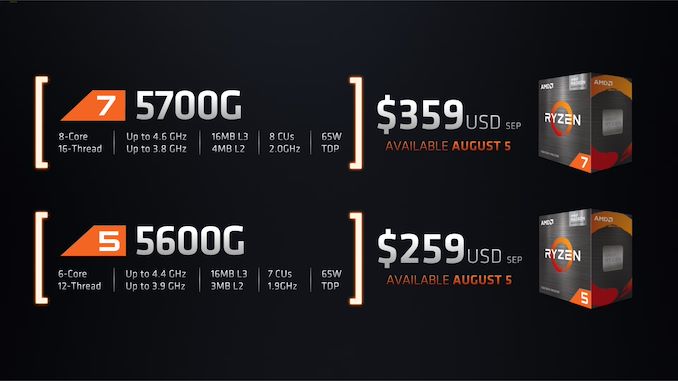 Consumer 5700G and 5600G are MSRPing at $359 and $259 respectively, with a launch date of August 5th, with general availability in the channel likely soon thereafter. Of course with the current chip shortage it may be a while before you start seeing these APUs to buy out in the wild, but I'd envision HP/Lenovo and other OEMs will start incorporating Ryzen 5000 APUs in their prebuilds pretty soon, so that may be your easiest way to get the new silicon.