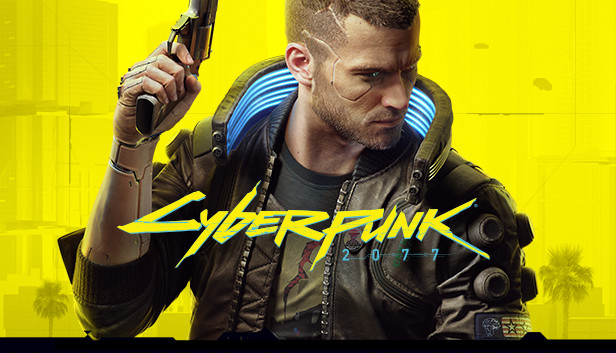 After the huge outcry of bugs and performance issues with Cyberpunk 2077 on last generation consoles CDPR released a statement admitting the game was simply still not ready for last gen hardware. They went on to promise big updates to improve performance in the coming weeks and months, but that users could still avail of a refund via Sony or Xbox.
It wasn't long before a lot of users shared their dismay on Twitter that Sony were denying any refund for the game as it seemed their Customer reps were applying standard rules for digital refunds, even after CDPR released a statement offering said refunds. Now it seems Sony have gone a step further and are not just providing the refunds, but have also gone ahead and removed the game from sale on their digital store completely. This is a massive step and a first for a Triple-A title. There is no word if this decision was made solely by Sony or if CDPR had input, but after the bugs and performance issues were noted on consoles and even more so the PS4 – it really doesn't come as surprise that the game is no longer available.
The biggest issues surrounding the game were mostly concentrated on last gen hardware – specifically the original PS4 and Xbox One. Gamers experienced low resolutions along with very low frame rates. In some scenes there was a drop in dynamic resolution to 720p with frames dipping below 20 – ultimately making the game unplayable. This was on top of the bugs and game crashes as well. The game definitely ran much better on the PS4 Pro and Xbox One X.
In contrast, even while Cyberpunk 2077 is a very hard running game on PC and still requires a decent spec'd rig to run at medium settings – players are responding very well to the game, albeit with still a list of bugs to complain about. It simply looks like Cyberpunk 2077 just requires more resources than last gen consoles can offer and performance has taken way to much of a hit.
It's worth noting that there is no dedicated version of Cyberpunk 2077 for the PS5 or Xbox Series consoles. While the game still ran much better on that hardware, it was running under backwards compatibility mode. However, Xbox Series does have extra options for graphics settings (Performance vs Quality). Sony pulling the game from the digital store means it's not available to PS5 owners either – unless they purchase a disc based version of the game.
Can this be fixed?
We can definitely imagine that CDPR are hard at work to try and resolve the performance issues and provide a more stable experience, but based on how long development on this game as already been, we just don't see how that will be possible. The original PS4 and Xbox one are now 7 years old and just don't have the hardware to run a game like this and game developers aren't allowed to release games on PS4 Pro or Xbox One X consoles only- perhaps something they wish wasn't the case. So the game has to run on the original PS4 and Xbox One if CDPR want to keep availability to any last gen gamers, alternatively, they could pull the game from last gen hardware and concentrate on the PS5 and Xbox Series consoles, an almost impossible choice to make, that would lead to huge backlash and losses. Keep in mind that this game was originally suppose to launch back in April, then in September – long before the latest generation of consoles launched.
A big issue is that CDPR clearly knew how badly this game performed on the PS4 and Xbox One but released it anyway. This sort of deceit will not go well for CDPR in the future, especially after many delays that gamers felt must have been necessary to release a better more complete game – but in the end, that simply wasn't the case.
Retail refunds
CDPR updated their previous statement regarding digital refunds and are now pushing for retailers to provide full refunds as well – they even go a step further to state they will provide a refund themselves out of their own pocket if needed, but only if you contact them before December 21st. This might be a big step towards regaining some public trust, but ultimately that will come down to whether they can fix the issues, or this is their only way going forward. We have included the tweets from Sony and CDPR below. There is no word if Microsoft will pull the game from their store, but we guessing it's unlikely.
SIE strives to ensure a high level of customer satisfaction, and we will begin to offer a full refund for all gamers who have purchased Cyberpunk 2077 via PlayStation Store and want a refund. Please visit the following link to initiate the refund: https://t.co/DEZlC0LmUG.

— Ask PlayStation (@AskPlayStation) December 18, 2020
Update on Retail Refunds https://t.co/7hAHo19jfa pic.twitter.com/nFMbhvokvl

— Cyberpunk 2077 (@CyberpunkGame) December 18, 2020
December 14, 2020