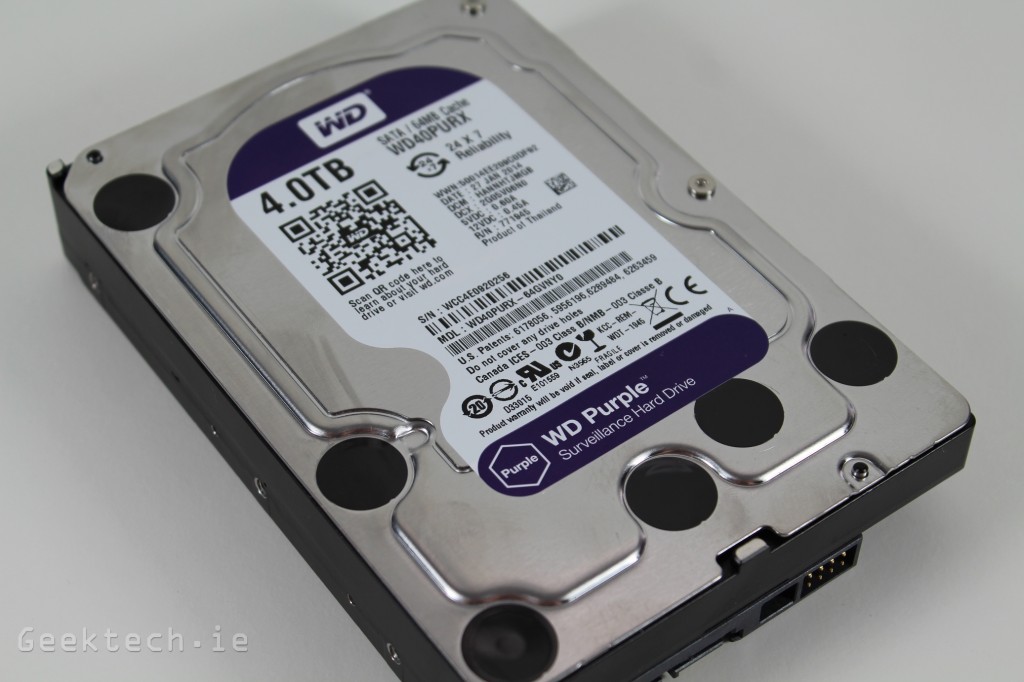 When selecting the type of hard drive you need for a specific task, you would need to get out the specs and see how it would suit, but most hard drive manufacturers have a color system to determined their hard drive series. Western Digital have added a new color series and it's aimed at video surveillance. Video surveillance requires hard drives to be constantly recording video data and choosing the right hard drive for the task wasn't as easy as it could have been. WD have added the WD Purple series, which brings features and enhancements that aim to keep your video data intact and not loose quality.
Let's take a look at the features and specs of the new Purple series from WD.
Reduces video frame loss with surveillance-class storage.
Specifically tuned for surveillance security systems.
Caching algorithms are tuned for write-intensive, low bit rate, high stream count applications that are typical of surveillance applications.
Priority change for write allocations and preemptive caching policies.
TLER & ATA streaming support.
Supports up to eight drives.
[accordion title="Full Specifications" id="specs"]
Product Specifications

Interface
SATA 6 Gb/s
Performance Specifications

Rotational Speed
IntelliPower *
Buffer Size
64 MB
Load/unload Cycles
300,000 minimum
Transfer Rates
Buffer To Host (Serial ATA)
6 Gb/s (Max)
Physical Specifications

Capacity
4 TB
Form Factor
3.5 Inch
User Sectors Per Drive
7,814,037,168
Physical Dimensions

English
Height
1.028 Inches
Depth
5.787 Inches
Width
4.00 Inches
Weight
1.50 Pounds
Metric
Height
26.1 mm
Depth
147 mm
Width
101.6 mm
Weight
0.68 kg
Environmental Specifications

Shock
Operating Shock (Read)
65G, 2 ms
Non-operating Shock
250G, 2 ms
Acoustics
Idle Mode
26 dBA (average)
Seek Mode 0
27 dBA (average)
Temperature (English)
Operating
32° F to 149° F
Non-operating
-40° F to 158° F
Temperature (Metric)
Operating
-0° C to 65° C
Non-operating
-40° C to 70° C
Electrical Specifications

Current Requirements
Power Dissipation
Read/Write
5.10 Watts
Idle
4.50 Watts
Standby
0.50 Watts
Sleep
0.50 Watts
Compatibility

Operating System
Compatibility
Windows/Mac
[/accordion]
The WD Purple series comes in 1TB, 2TB, 3TB, and 4TB sizes and all come with 3 years warranty and pricing ranges from £54.99 to £139.99. Let's take a quick look at the hard drive itself and then move on to some testing.
WD Purple 4TB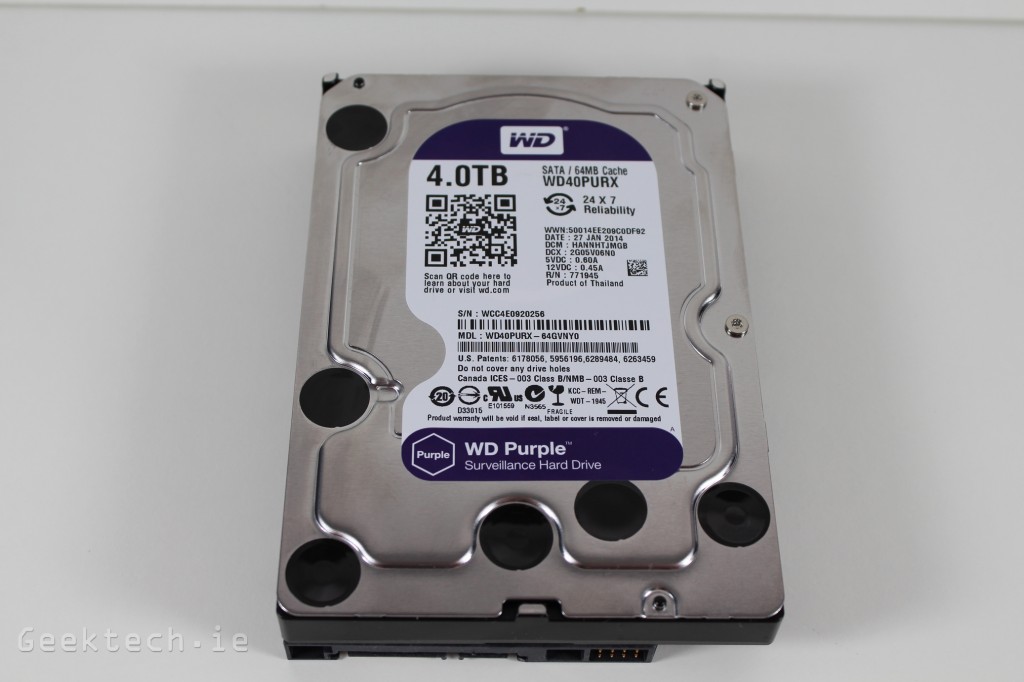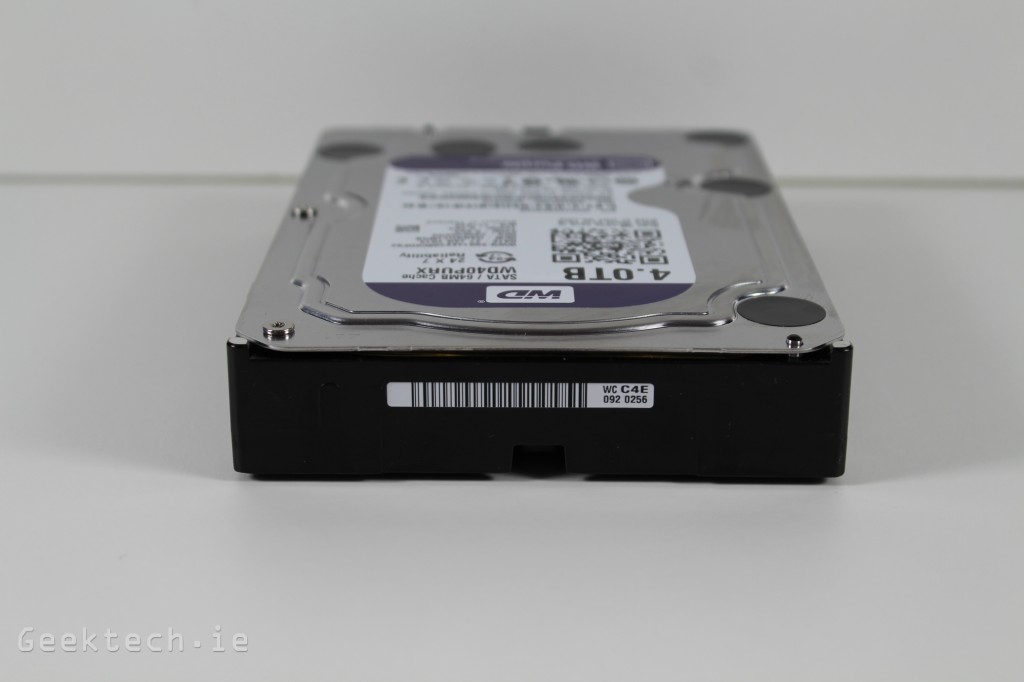 As we can see, the drive looks as any 3.5-inch SATA hard drive does, along with the purple color scheme to signify it's series, but enough about looks. Let's move onto testing.
Testing
It's time to run a few tests and see how the new WD Purple hard drive fairs. We will be taking a look at some specific benchmarks aimed at video recording, but also the standard, read/write speeds, access times and more.
[accordion title="AIDA 64″ id="2″]
Average Read Access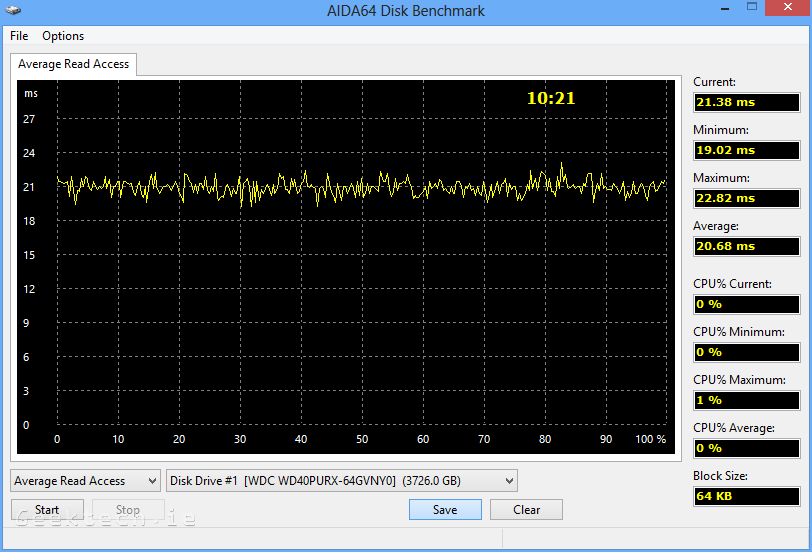 Average Write Access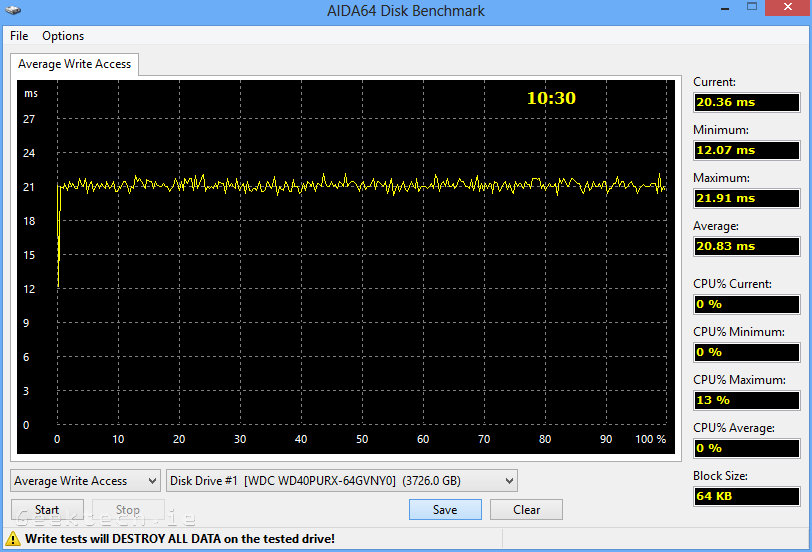 [/accordion]
[accordion title="Crystal Disk Mark" id="3″]

[/accordion]
[accordion title="ATTO Disk Benchmark" id="4″]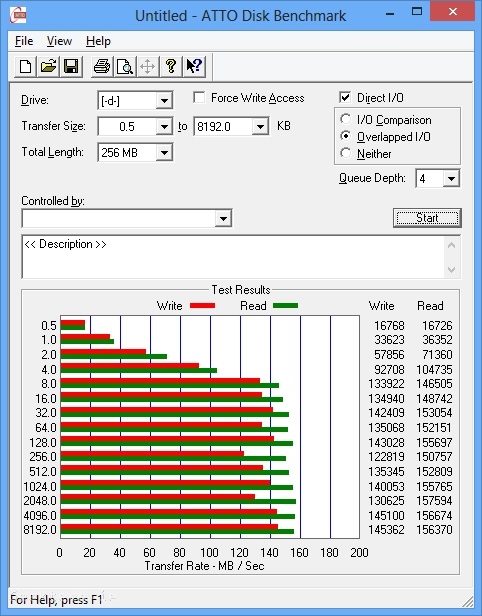 [/accordion]
[accordion title="Black Magic Disk Speed Test" id="5″]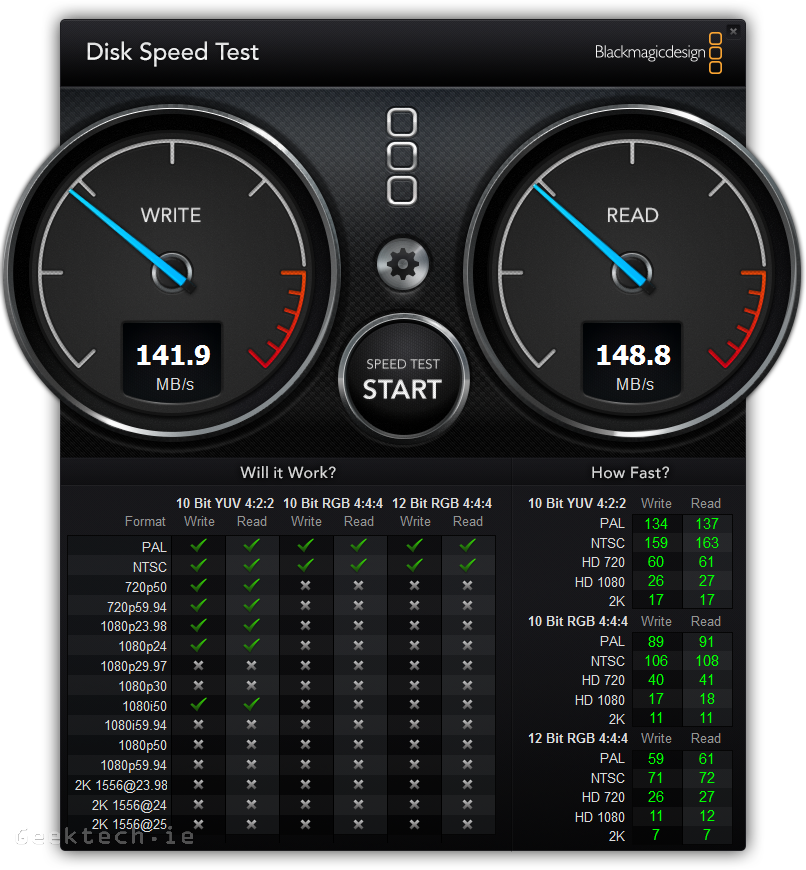 [/accordion]
[accordion title="HD Tune Pro" id="6″]
Read Performance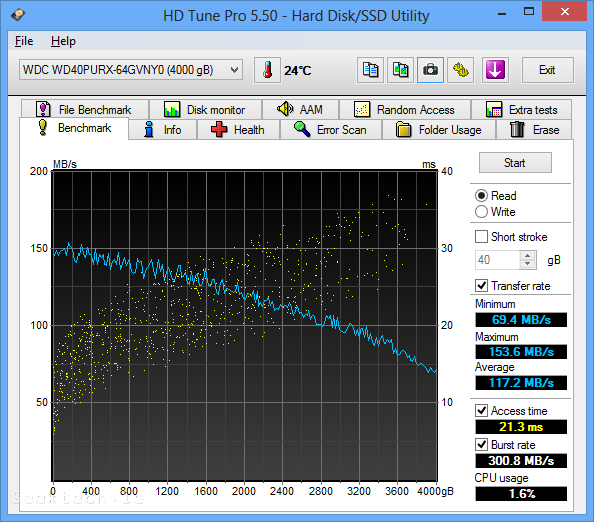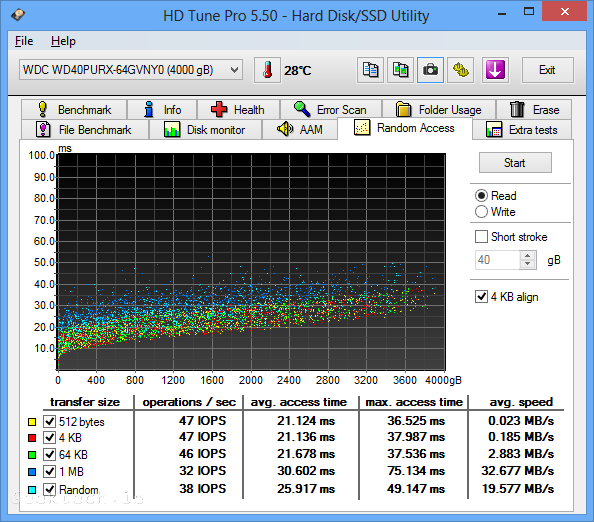 Write Performance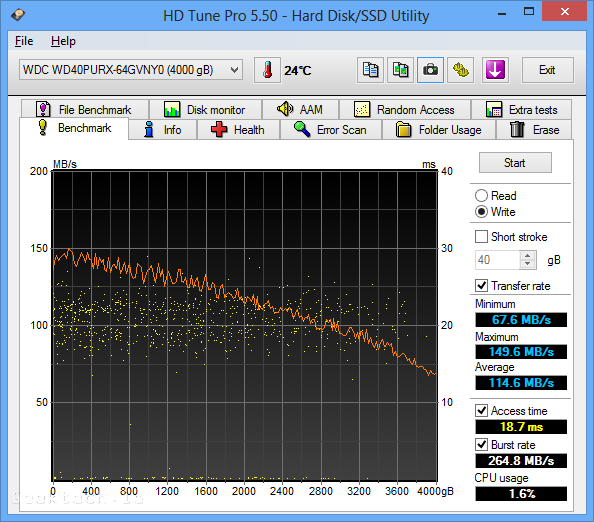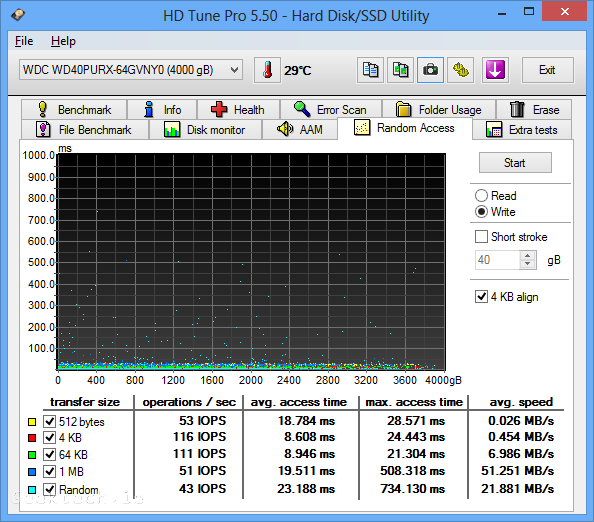 [/accordion]
Conclusion
As we come to the end of our WD Purple review, we sum up the drive and results itself. The new Purple series is Western Digital attempt to make choosing a new hard drive for a specific task a much easier choice. The WD Purple offers 24×7 reliability along with firmware enhancements to protect against video pixilation from long periods of recording.
The amount of different series and spec'd hard drives available, you may end up going over board or even worse, not getting one up suited for the needs and after a period, negative results will set in. When it comes to constant video recording, write performance and consistency are key and Western Digital are standing by the Purple series with 24×7 reliability and 3 years warranty, and with security DVR's becoming more and more popular, a decent hard drive that's up for the task is a necessity and we definitely recommend the WD Purple ourselves.
The WD Purple series come in multiple capacities starting at €56/£46 for the 1TB, €85/£66  for the 2TB. €114/£90 for the 3TB, and €160/£130 for the 4TB. Pricing is pretty solid, with the 4TB barely more expensive than some of the cheapest 4TB out there, which have much less performance.
We love the idea of WD removing some of the headache when putting together a surveillance system, and the WD Purple aims to make an important step alot easier and offers great and consistent performance, for that we easily give it a Gold award.