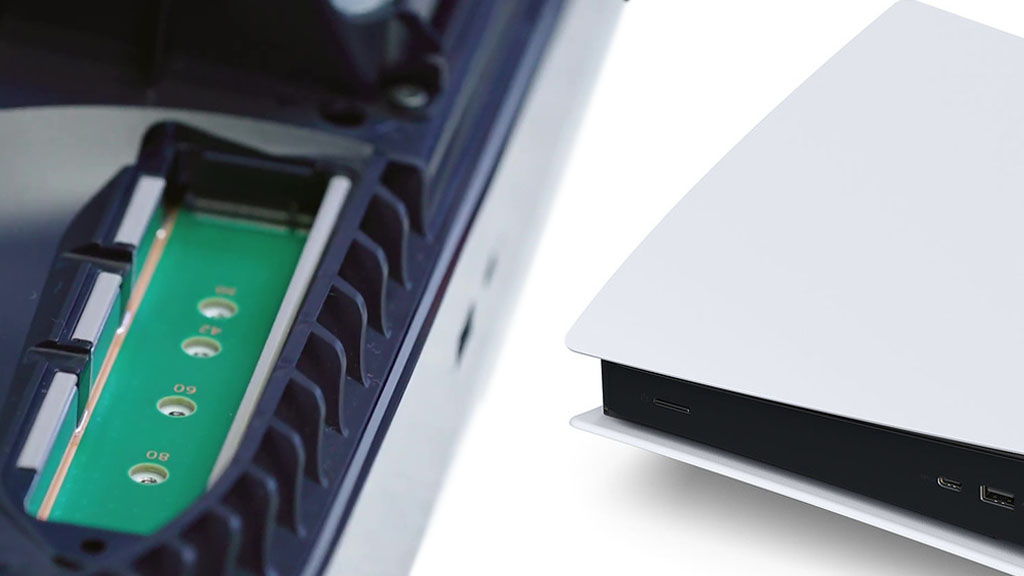 Games are big, and their getting even bigger. It was recently announced that the likes of COD Warzone and Cold War would no longer fit on a standard PS4 – simply due to lack of avaialble storage space for the massive installations files required.
Both the PS5 and Xbox Series launched with high speed SSD support and with that we had great speeds and loading times. The issue over capacity was still going to become an issue sooner or later. Microsoft side of things has their custom SSD expansion modules avaialble for sale, and USB archive storage is supported.
Sony included a Gen4 PCIe M.2 slot to allow users to add more high speed storage directly. While this removes the propiertary nature that Microsoft has on their own high speed expandable storage, it begged the question on exactly what would be support. While there is many many M.2 SSD offerings out there, not all are nearly as fast as the storage included in the last gen consoles, and a user adding a slow speed option might cause problems for their gaming experence.
These issue are still a concern and as such the slot has yet to be enabled for use by Sony. The firmware update that will eventually enable this slot is now set to arrive by the Summer. We still have no word on how this will work and the consequences of using really slow SSD's. We might see a Sony Ps5 compatible list released by Sony, but no doubt users will try everything and see what happens.
The update is also said to include higher fan RPM's to reduce heat from the console. While the console launched during the Winter months in most countries, as we get closer to the Summer we will see the consoles really be put to the test, so perhaps Sony are aiming to get ahead of it by increase the fan speed in an effort to prevent overheating.
We expect to hear more from Sony as we get closer to the Summer,