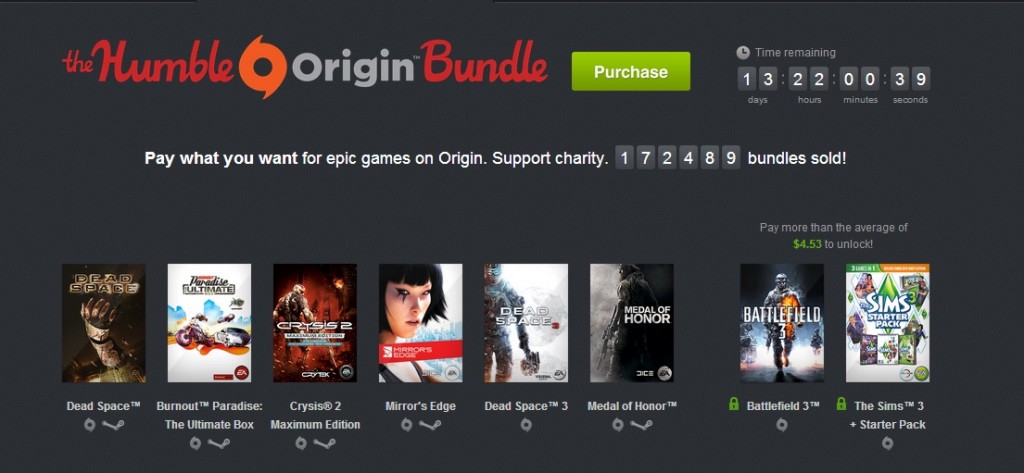 A new Humble Bundle has gone live today and this time around it's from EA. The games up for grabs are Dead Space, Burnout Paradise: The Ultimate Box, Crysis 2: Maximum Edition, Mirror's Edge, Dead Space 3, Medal of Honor. Paying over the average will also get you Battlefield 3 and The Sims 3+Starter Pack. The deal also includes the sound tracks for both The Sims 3 and Battlefield 3. Some of the games are Origin only with others for both Steam or Origin.
[youtube width="670″ height="450″]-HGoyxmAL0w[/youtube]
This is one of the best deals to show up on Humble Bundle since the THQ deal last year, so make sure to check out the source link below to see the deal.
Source: Humble Bundle