It's a CES like no other this year. As the world has adapted to the pandemic, CES has switched things up, ditching the rows upon rows of booths and exhibitions of years past in lieu of a fully online digital experience this year.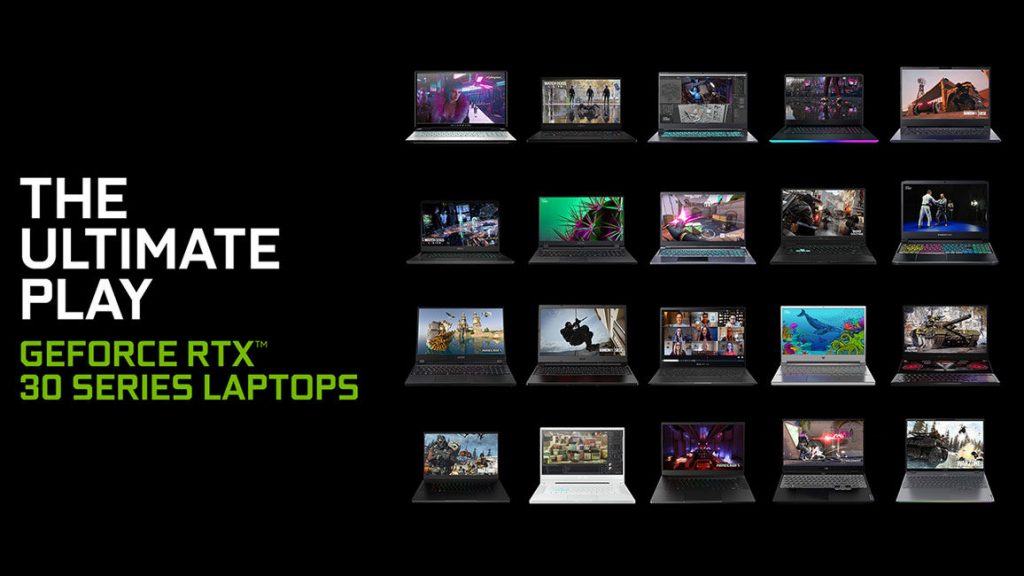 NVIDIA made it's splash on January 12th with a live stream hosted by Senior VP of NVIDIA GeForce Jeff Fisher, announcing it's next step in the Geforce Ecosystem, Ampere Mobile. For mobile gamers who want to play DXR games on the go, Ampere Mobile is going to become immediately eyedrawing.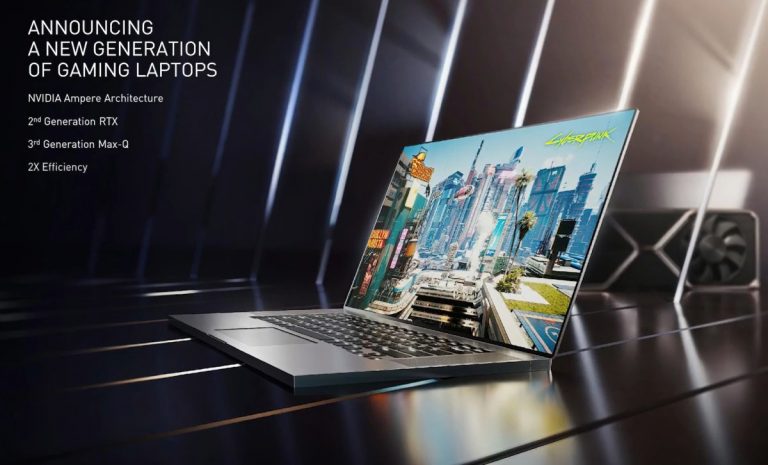 There are 3 models: RTX 3060, RTX 3070 and RTX 3080, mirroring the naming convention used on Desktop counterparts. I just recently bought an RTX 2060 laptop and was impressed at it's performance, easily handling 4K Control with DLSS Enabled when hooked into my big screen TV, but when I heard NVIDIA's landmark claim of RTX 2080 Super performance in the upcoming RTX 3060, my jaw hit the floor.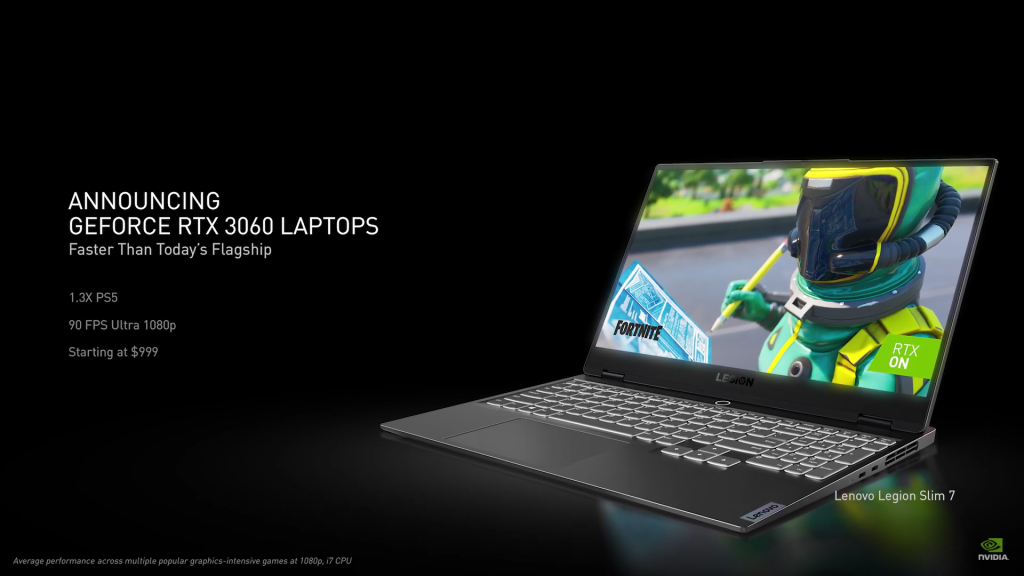 Performance once reserved for £2k laptops is now hitting the £999 pricepoint. This is insance price/performance, and will finally give 2nd Gen RayTracing and DLSS room to stretch their legs. I think the RTX 3060 will be the price/performance king of the hill and is going to be a landmark boost to the £999 PC Gaming segment on mobile.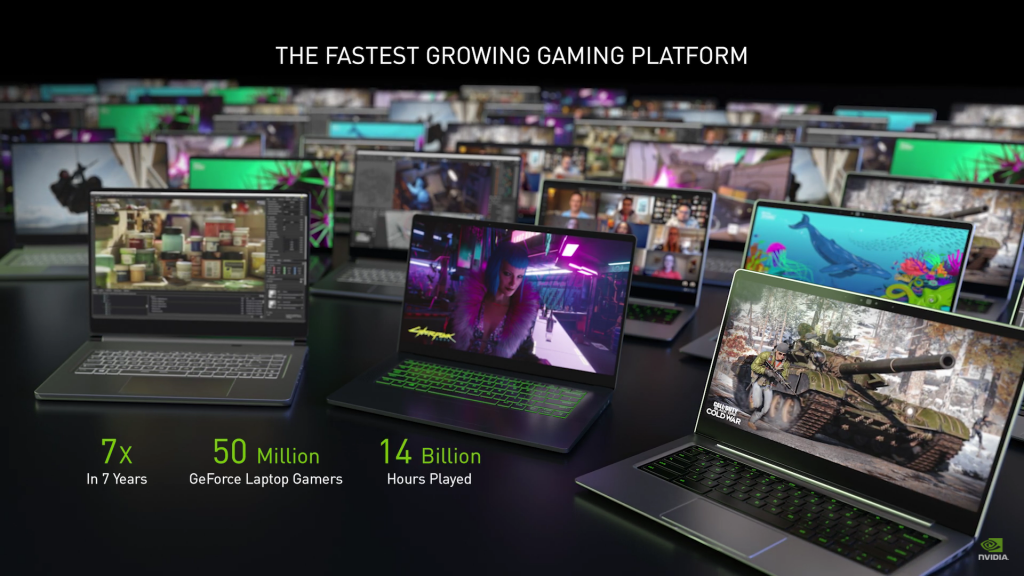 For all RTX 3000 Series GPUS, this increase in performance is paired with Resizable BAR, a technology that allows access to greater than 256MB of VRAM at once, allowing for faster and more efficient updating of memory, increasing performance. Improvements to Dynamic Boost 2.0 are also present, allowing dynamic power allocation to Max-P not just Max-Q variants of GeForce cards, making better use of the power and TDP budget inside a laptop chassis, similar to AMD's SmartShift technology.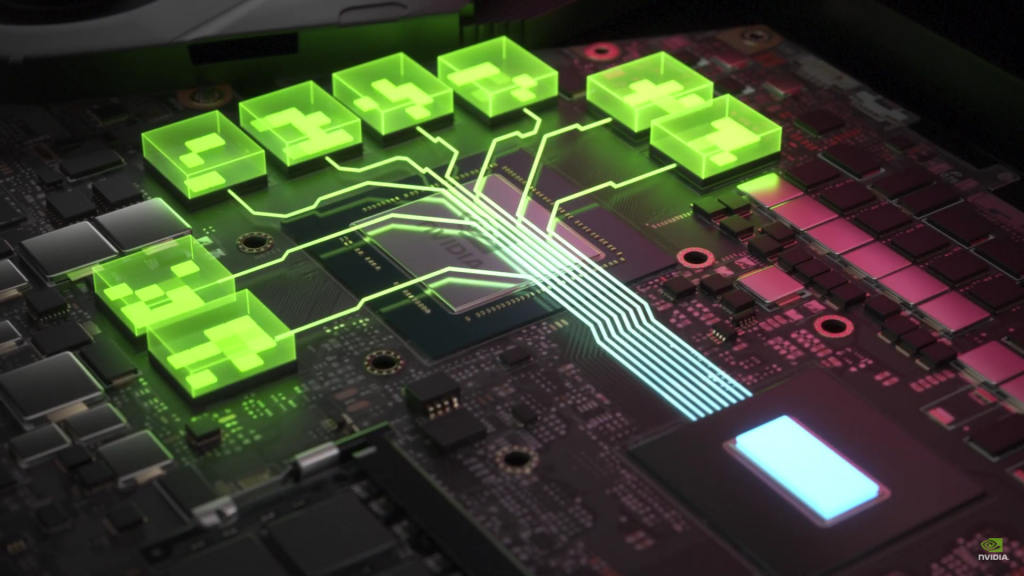 WhisperMode 2.0 was also mentioned, a power and acoustic management feature that aims to make your laptop less of a Boeing 737 Jet Engine trying to take off from your desk, a welcome addition many will apreciate.
NVIDIA has slated availability of these new mobile GPUs for January 26th onwards, although for general availability in your nearest web store I'd imagine laptops containing them will take a bit longer to make their way up through the channel. Retailers such as scan.co.uk seem to already have pre-orders up online however, so that's promising.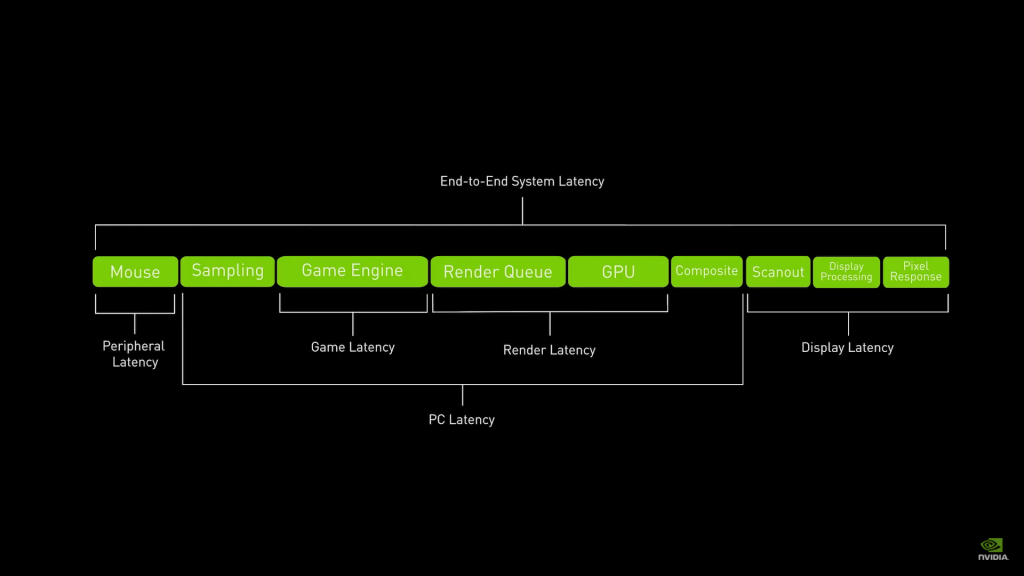 In any case, this new generation of mobile dGPU tech is positioned to bring RayTraced games at high frame rates to the mobile consumer for even cheaper than before with better performance than before. This combines with other advances NVIDIA have made in the realm of latency mitigation, such as NVIDIA Reflex, a new SDK that allows developers to in the words of NVIDIA, "a low latency mode that aligns game engine work to complete just-in-time for rendering, eliminating the GPU render queue and reducing CPU back pressure in GPU-bound scenarios".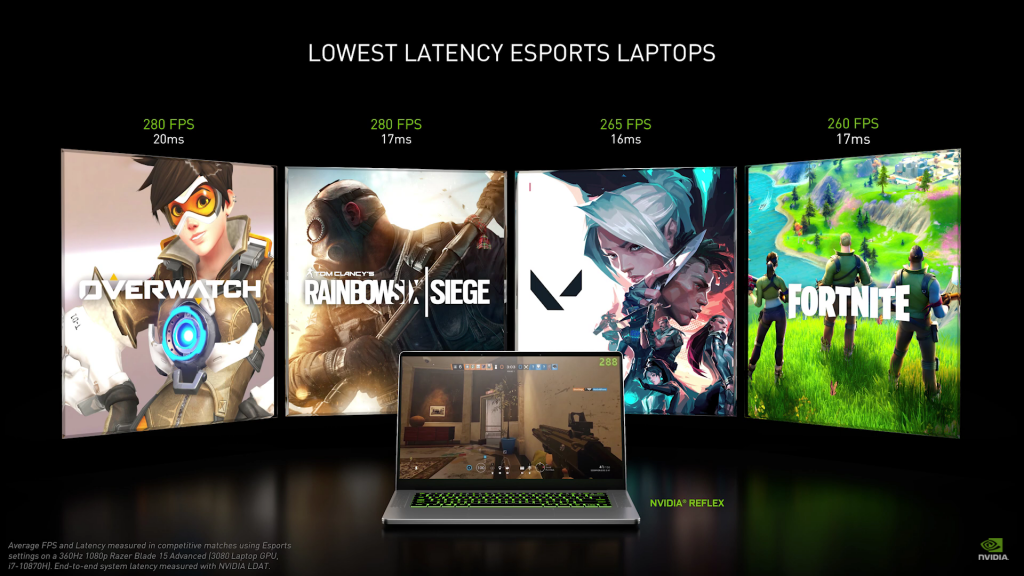 E-Sports games like Rainbow Six Siege and Valorant are already getting the technology, which is aimed at giving gamers a competitive by streamlining latency across the processing chain.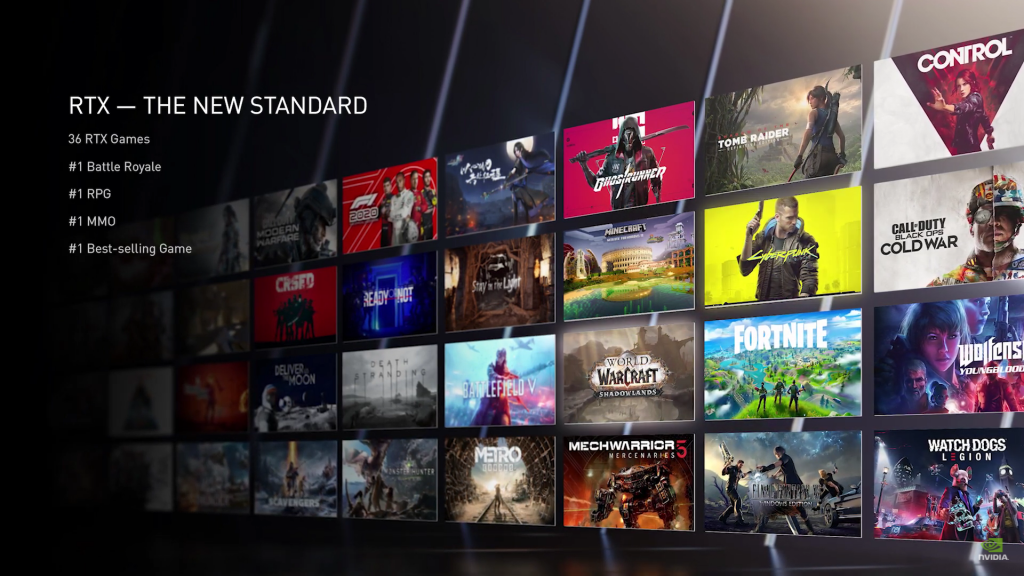 RTX 3000 Series for mobile as you can see is core to the dream of RTX everywhere for NVIDIA. With Ampere Mobile, the power, versatility and optimisations needed to bring groundbreaking new performance to power these experiences comes with even more accessible pricing than ever before.