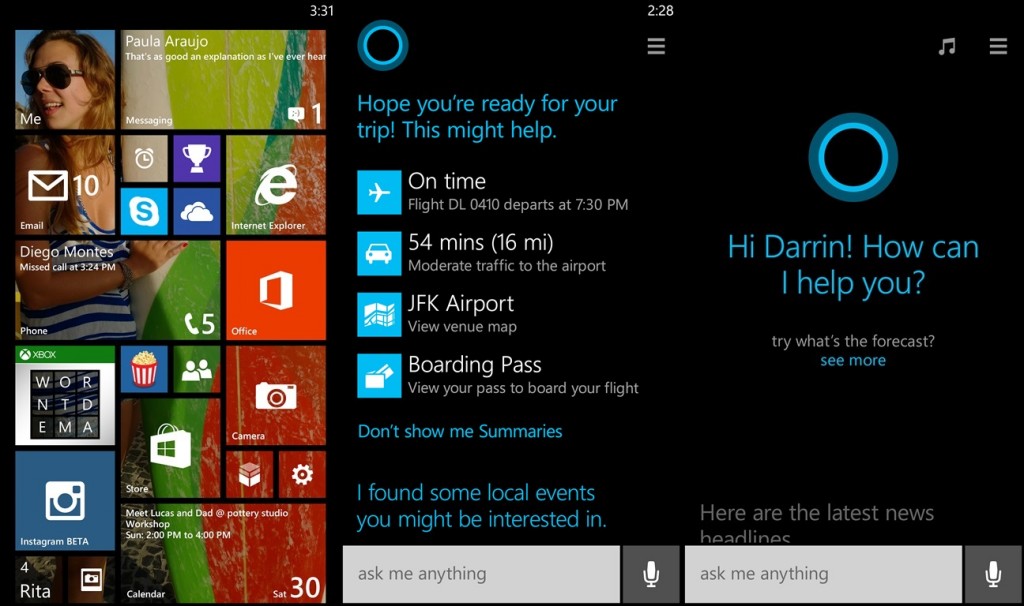 Microsoft kicked off their BUILD conference of 2014 with announcing Windows Phone 8.1. The update will bring a lot of new feature including Cortana, which is Microsoft's own voice assistant. Named after the popular AI in Halo, Cortana is power by Bing and works much the same way both Siri, Google Now and S-Voice do, but Microsoft are adding that Cortana get to know you will begin to populate information based on that.
The update also brings the third column that was previously only available on large screen devices to all of them, along with your own custom Start Background. Other features and changes including improvements to most of the apps including Xbox Music, People hub, Email and more. Skype is now also embedded directly into the dialer and you can switch from a normal phone call to a Skype call at anytime.
There is no doubt a lot of updates and features coming along with Window Phone 8.1, but the biggest is obviously Cortana, but sadly it will only be available in the US at first, as a beta even, with the launch set sometime in the second half of 2014 for the US, UK and China and other countries to follow next year. We have included Microsoft's video and a link to the the Windows blog with more info on Windows Phone 8.1.
Source: Windows.com