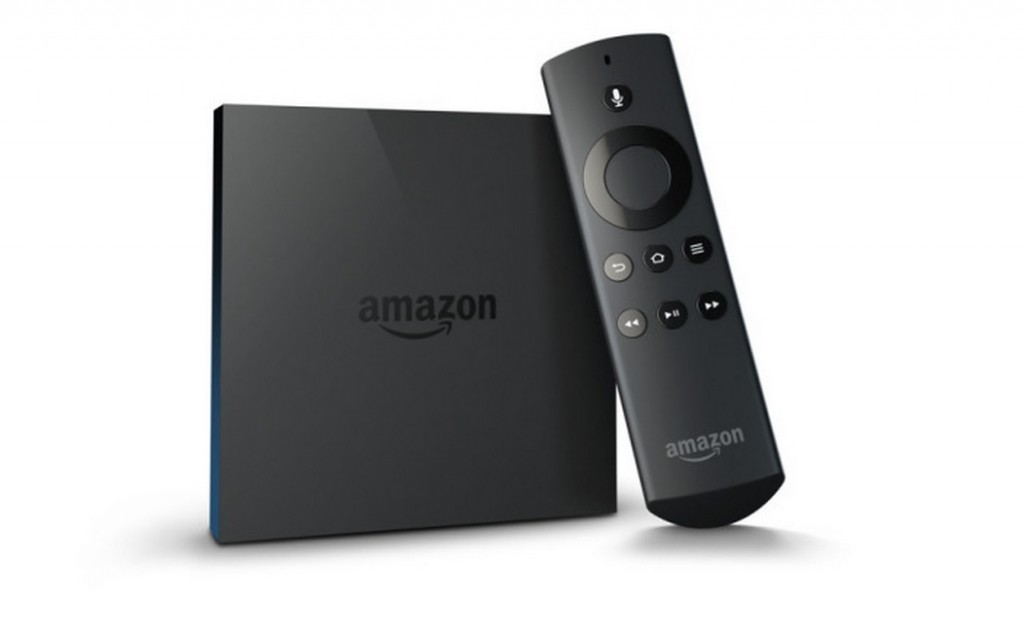 Amazon today have finally announced their own set-top box which brings streaming and games directly to your TV, just like all other set-top boxes available. The Amazon Fire TV set-top box features a quad-core CPU with 2GB of RAM and runs an Amazon version of Android. The box itself is fairly subtle and includes, Ethernet, HDMI, Optical audio and of course power connector. Measurements for the device come in at 115 mm x 115 mm x 17.5 mm, making a pretty slim device. The remote pictured above includes a microphone for voice control,  but covers most functions with actual buttons for ease.
While the Fire TV includes Amazons own video streaming service Prime, it is a complete Android package, meaning most apps will work without to much work. Other Steaming services will also be available on the device including Netflix and Hulu, but also Plex for those who which to stream their own media. Amazon are also pushing games for its set-top box and that would explain the quad-core CPU and the possibly Amazons recent purchase of Double Helix games studio. Developers like 2K, and Ubisoft are also set to brings games to the platform as well. You may ask, how will you play these games, well… with Amazons new joypad they also announced as well.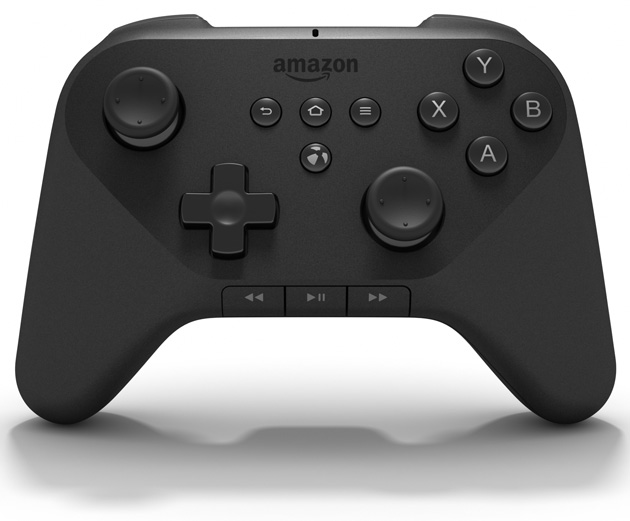 Amazons Fire game controller will be launched separately an features the typically joypad layout, but also includes Android type menu buttons as well as media buttons. Much like the OnLive joypad, but with an Xbox joystick layout.
Both the Fire TV Set-top box and joypad are available to order now with the Set-top box priced at $99 and the controller $40. It does look like the joypad will be in stock on April 7th with the set-top box shipping right now.
Product Page: Fire TV, Amazon Fire Game Controller