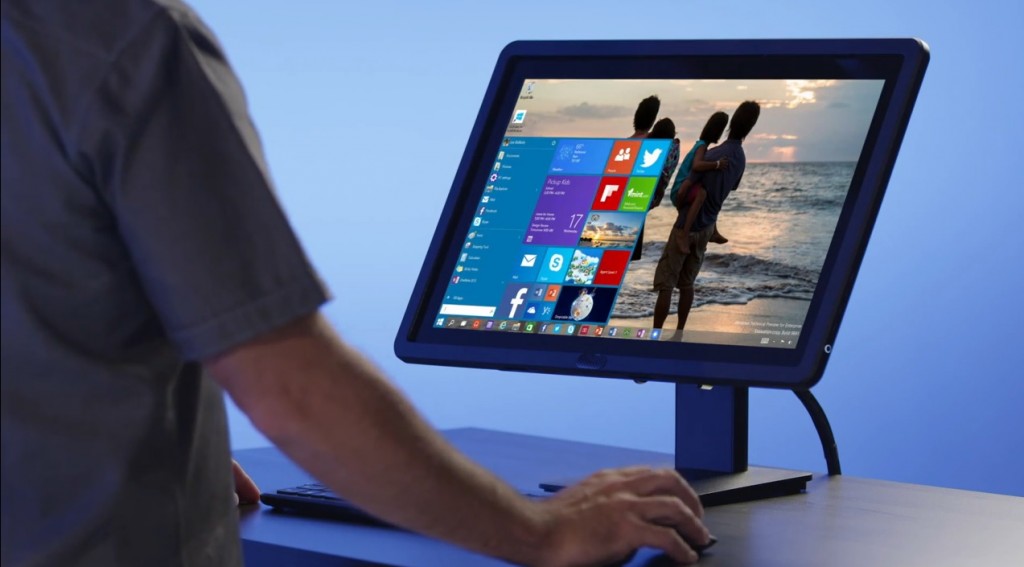 Microsoft quietly announced their next version of Windows today. By either skipping a number or counting Windows 8.1 as it's own, Microsoft will be releasing Windows 10 next year. The new OS will focus a lot of efforts on the UI and hopefully curb the controversial echoes that Windows 8 received when launched.
The above image should give you a big hint at what to expect from the next version of Windows and yes the Start menu is back. It comes in a new design with included live title support. Titles on the start menu can be resized and the start menu itself can expand beyond the size of your monitor. Search is also back and is embedded in the start menu for quick searching.
Other features coming to Winodws 10 include virtual desktops with the ability to have different programs open in each. This works well with the upgraded snapping feature that allows users to quickly snap up to 4 apps around the display by dragging them to different quadrants.
Microsoft will be releasing a Technical Preview of Windows 10 tomorrow and have included a quick video detailing what the new OS has to offer. Check out the video for yourself and if you wish to download the preview, you can with the link below (sign up available on the 1st of October).
Technical Preview Sign up page: Windows.Microsoft.com