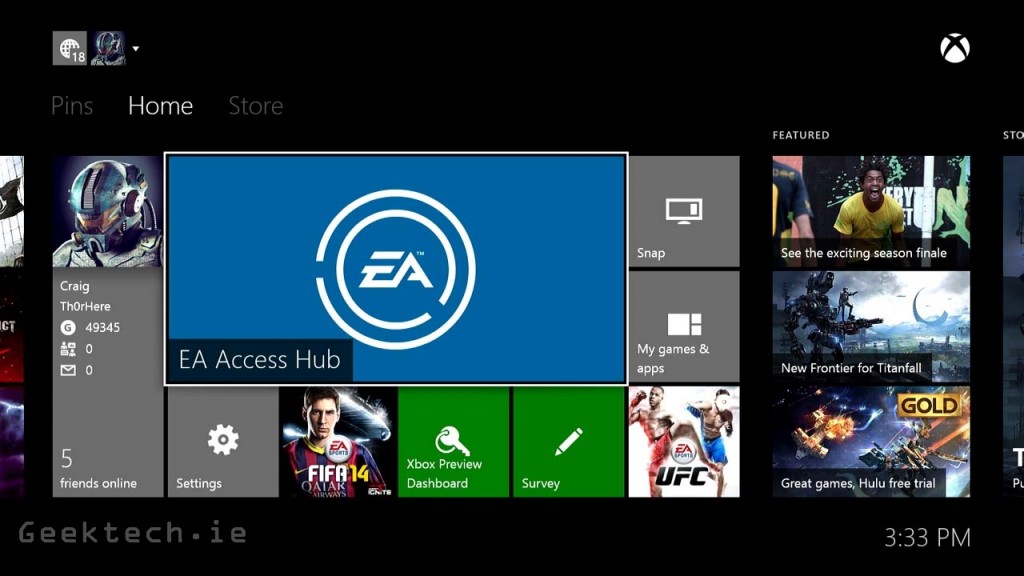 EA recently launched a beta for a new subscription service called EA Access. The new service gives users complete access to certain games, 5 days advance access to new games, and a 10-percent discount on most of EA's content. Thankfully, we have access to the Beta for the service and have put together a quick hands on with it, detailing how it works and what it offers exactly.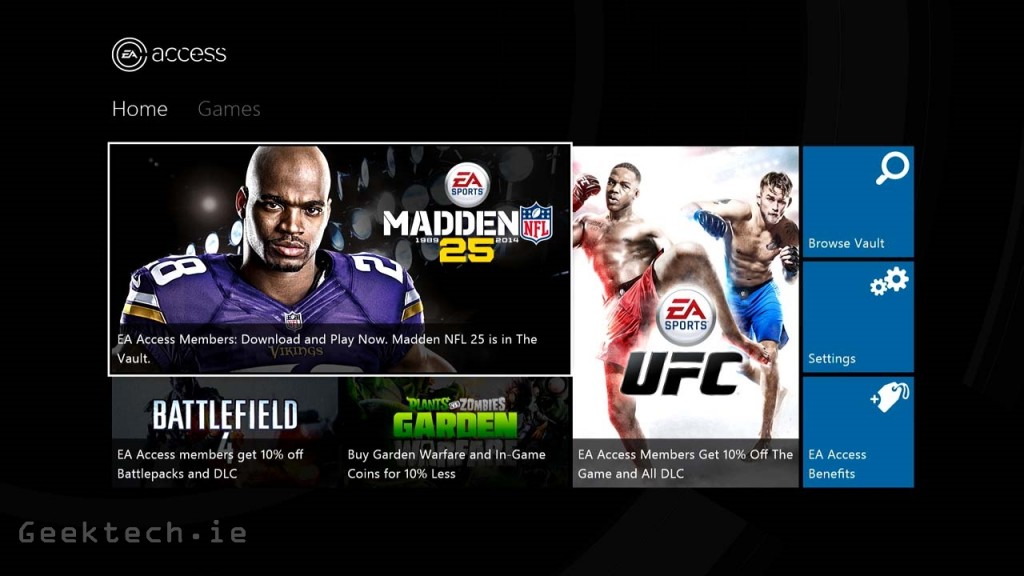 Starting off with the main screen for EA Access, we can see a few of the current offers available. The home screen is much like the main screen for the Xbox one, which it simply advertises the deals available through the subscription. Since this is still in Beta, thinks may change here and EA may move things around.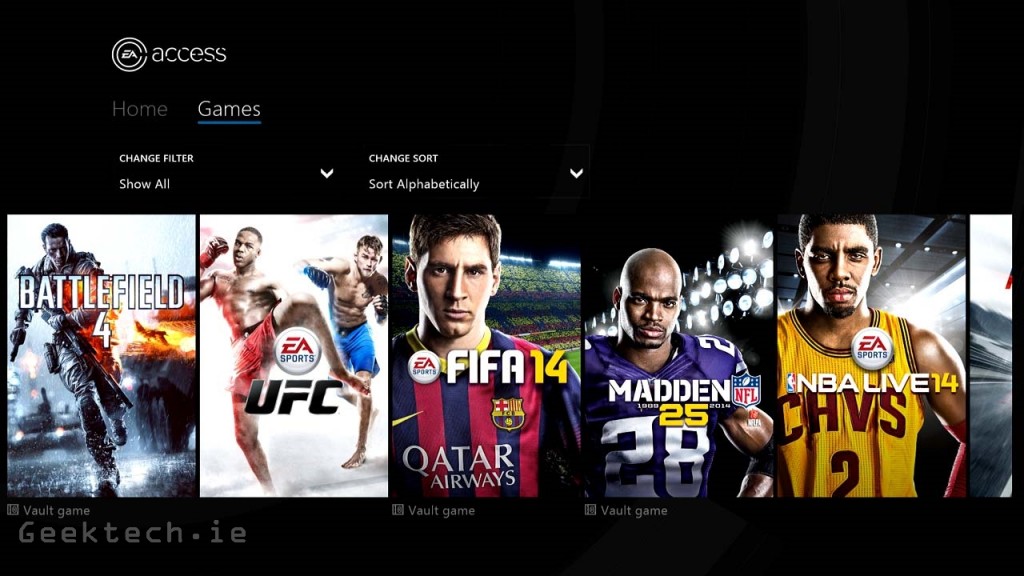 Moving to the right brings up the list of games currently available on EA Access. The games denoted with Vault game on the bottom mean they are completely free. Users can simply click on them and install them as if they purchased them through the Xbox Marketplace. Other games on the list are available with a 10-percent discount.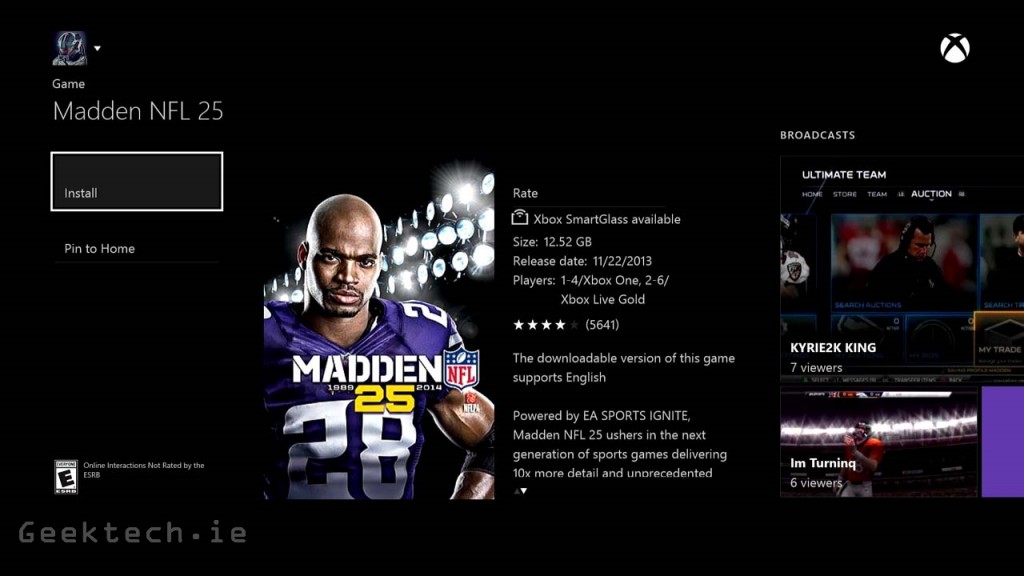 Here we are on the page for Madden NFL 25. We are no longer prompted to pay for the game. We can hit install and play the game it as much as we want. No different if we bought it directly from Microsoft, be it disc or online.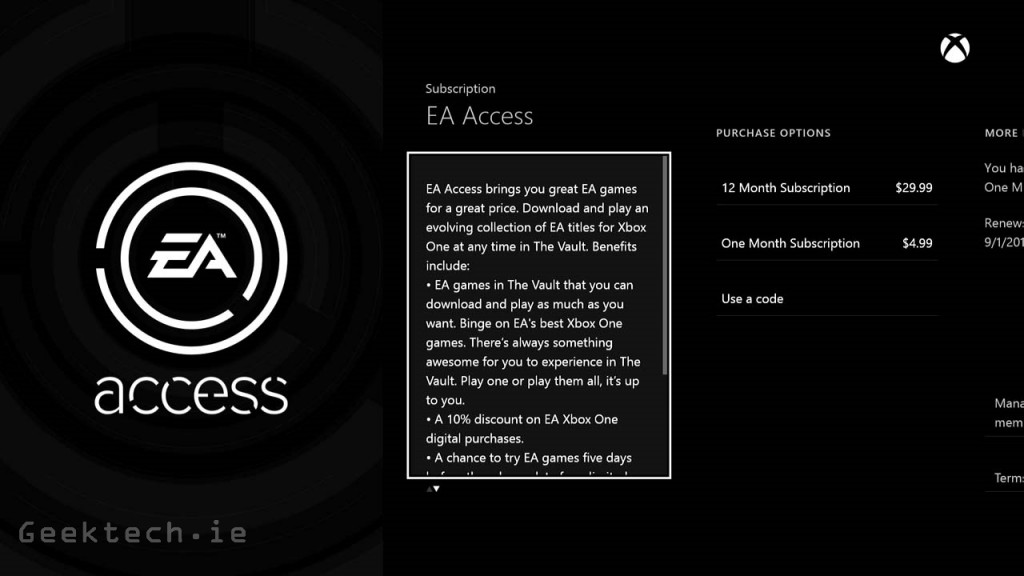 The subscription service can be done monthly at $4.99 or yearly at $29.99. It's possible EA will offer different levels of the subscription service in the future with higher costing levels giving access to more games, or bigger discounts. However, for the meantime, It's a simply monthly or yearly plan offering. A quick thing to note is that EA Access will not require an Xbox Live gold subscription.Any user can take advantage of the offering, but with the same non-gold restrictions in place.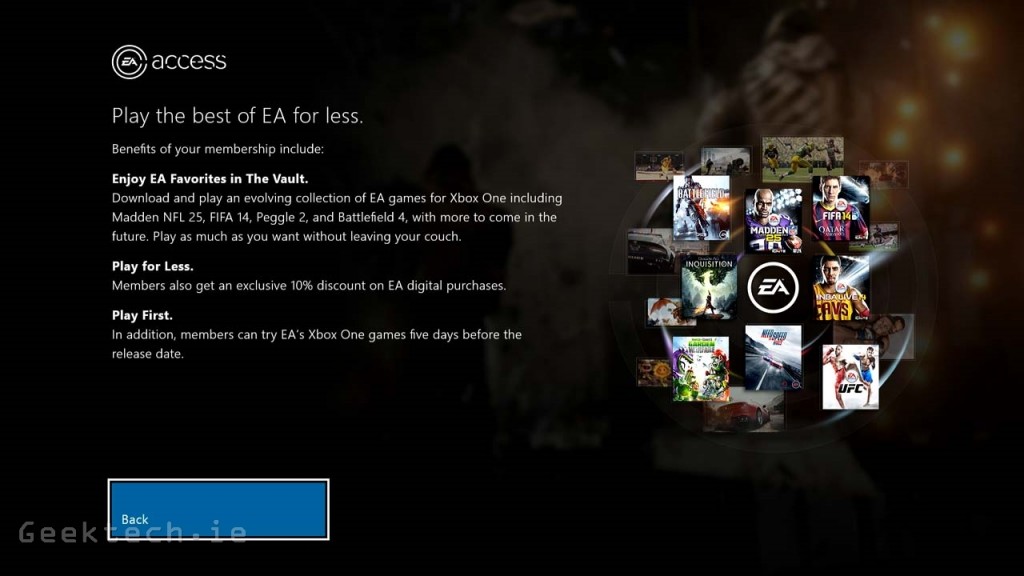 That's pretty much it for EA Access. It's unbelievably easy to use and we really think it's a great offering. A yearly subscription of just 30 bucks already gives you access to Battlefield 4, Fifa 14, Madden NFL 25 and Peggle 2. The future will also bring more and more titles for no extra cost. The continued discount offering is also a big plus and can even offset the cost of the subscription itself. It even includes DLC!
The added bonus of being able to play future EA games five days in advance of the release date is epic and gives people the ability to try before they buy. While we already think the EA Access is a solid offering, the future is what will determine if it will be a big hit or not. That being said, the 4 games already available for free would set you back a few years subscription anyway and being a subscription service simply means, if you don't like, then cancel it. So we think EA will do their best to keep you wanting it and hopefully add games regularly. Again, the Xbox One is still new and there are only a few EA games available outright, but their catalogue will only get bigger.