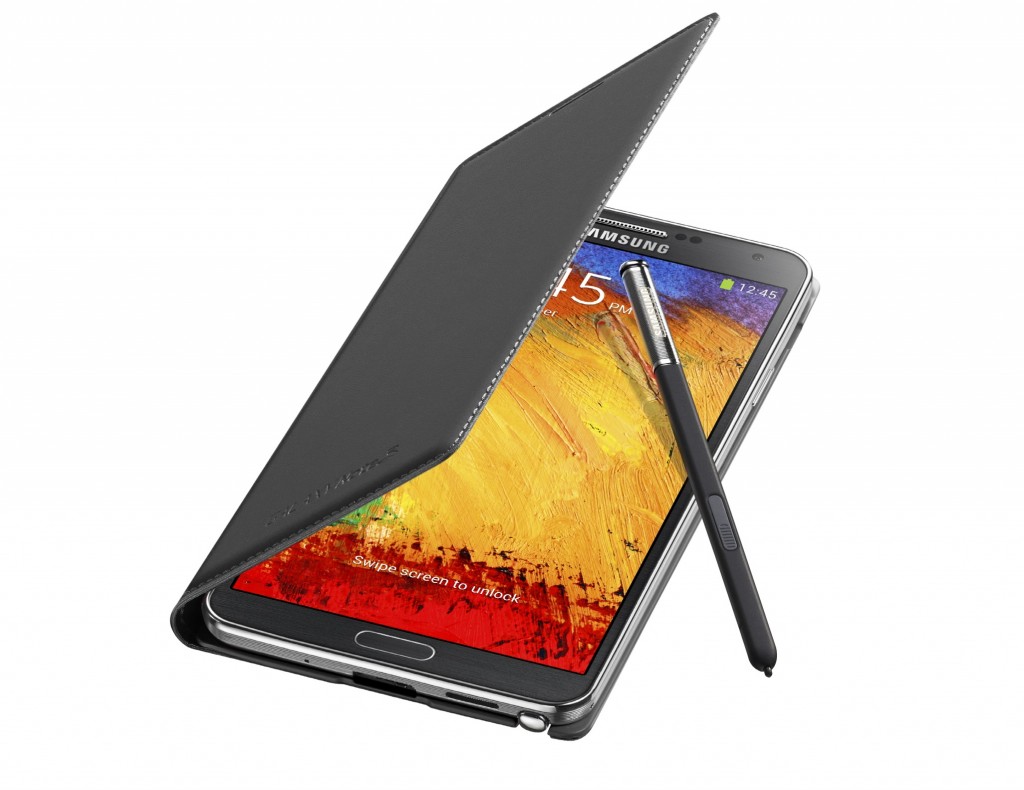 The launch of Samsung's next Galaxy Note  device takes place today across the globe with a lot of consumers already enjoying their new device. However, some interesting news has appeared with regards to the European version of the Galaxy Note 3, which will in fact be both the N9000 and N9005 (Exynos and Qualcomm/LTE versions). Reports suggest that any Galaxy Note 3 device purchased in Europe will only work with a sim-card issued from a mobile provider within Europe.
This kind of news will of course be devastating to those who planned to import a Note 3 device from Europe to the likes of Australia or the US. In fact if this turns out to be true, it will be hugely negative to Samsung for it not only happening but for it to never be advertised before now. We have requested more information from Samsung and will update once we hear back.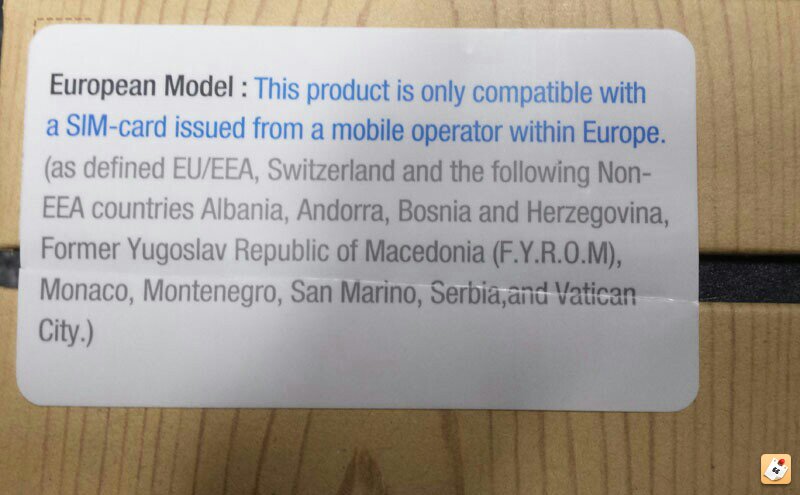 The above image was posted by user htc6500uk on XDA forums and while we aren't 100-percent on the type of restriction in place here, it does seem like the Note 3 in Europe will only work in Europe. As before we will update once we hear back from Samsung.
UPDATE
Clove.co.uk have confirmed the restriction, even though the above picture was proof enough. We have included their notice below. We are still waiting to hear back from Samsung regarding this and will update again when we do.
We wish to make our customers aware of certain functionality limitation regarding SIM cards on the Note 3.

The Note 3 will work with any UK or European SIM card.

If you travel internationally (outside of the Europe) and usually insert a local SIM card when in the country, the Note 3 will NOT be able to use the local network. It will loose all mobile connectivity with the exception for emergency calls.

For example, if you travel to the USA and insert a SIM card issued in the USA, you will not be able to use the Note 3 for any voice calls, text messages and mobile date connection. It would work via a WiFi connection only.

We are accepting and shipping all orders from Europe, with the exception of those countries mentioned.
Handtec.co.uk have joined with their own announcement which pretty much reads the same as the label posted above.
European SIM Model:

This product is only compatible with a SIM –Card issued from a mobile operator within UK/Europe.

(as defined EU/EEA,  Switzerland and the following Non-EEA countries Albania, Bosnia, Herzgovina, Former Yugoslav Republic of Macedonia (F.Y.R.O.M), Monaco, Montenegro, San Marino, Serbia and Vatican City.)  

Please note the handset will work outside the EU however you would require a UK/ EU SIM card.
UPDATE 2
Still no word from Samsung regarding this, but it turns out the US model will also include the same restriction as European models, obviously this time the device will only work with US sim-card providers. We are still waiting on word from Samsung regarding this and will update once we do. The iamge below was posted by user dovid on XDA.
We have received a response from Samsung that shed some light on the situation that has some people in a panic regarding their orders.
In order to provide customers with the optimal mobile experience in each region including customer care services, Samsung has incorporated the 'regional SIM lock' feature into Galaxy Note 3 devices.

The product is only compatible with a SIM-card issued from a mobile operator within the region identified on the sticker of the product package. When the device is activated with a SIM card issued from the other region, the device may be automatically locked until it is released at the dedicated service center. 

Once a device is activated normally, the regional SIM lock is automatically released. Users can enjoy the roaming service as usual and can use other region's SIM card when travelling.

The regional SIM lock has been applied to the Galaxy Note II and Galaxy S4 devices through a software update in selective markets.

The regional SIM lock does NOT affect the device's features and performance. Users can continue to enjoy all the advanced features of our products.
So to break down the response, your device must be activated using a sim card from the region it was mean for, so if you purchase a Note 3 from Europe, you must first activate the device with a sim card from a mobile provider in that region, the same applies to the U.S. Once you activate said device, you can use any sim card you please from that point on regardless of the region.
The issue that is still present is for those that purchase the device from one region and import into another obviously won't have a sim card from the other region to first activate the device. This type of situation requires the user to have the device unlocked at a dedicated service centre I.E by Samsung.
The stated reason for this is so Samsung can provide optimal mobile experience in each region, but locking the device can no way do that and in fact does the exact opposite. It's clear they wish to stop people from importing devices from other countries, but as to why they don't wont people doing that is still a mystery. Also pointed out by Samsung is that the Note 3 is not the only device to have this new restriction, in fact Samsung have stated that the Note 2 and S4 will have the sim lock applied through a software update.
We have already had a good few reports of users cancelling their Note 3 orders due to the new restrictions, with some waiting for the device to be available in their own regions, others have stated they will not be purchasing the device at all. There is no doubt that the new region lock Samsung have introduced rather secretly will have a negative effect on Note 3 sales and possible future sales of the Galaxy S4 and other devices.
UPDATE 4
Okay, we have another update for those following the developments of the region lock on new Galaxy devices from Samsung. Based upon Samsung's response above we had the idea that once you use a sim card from the same region the device was purchased, it would work on any sim card regardless of the region and rightly so since that is exactly what the response states. This is however looking to be a false statement from Samsung. Users on XDA and other sites are reporting that even after using their device with a sim card from an accepted region for a period of time, the region lock is still in place. This completely negates everything said by Samsung in their statement. We have reached out again to see if perhaps they can further explain the situation and how users affected can get this resolved. We will of course update as soon as we hear back.