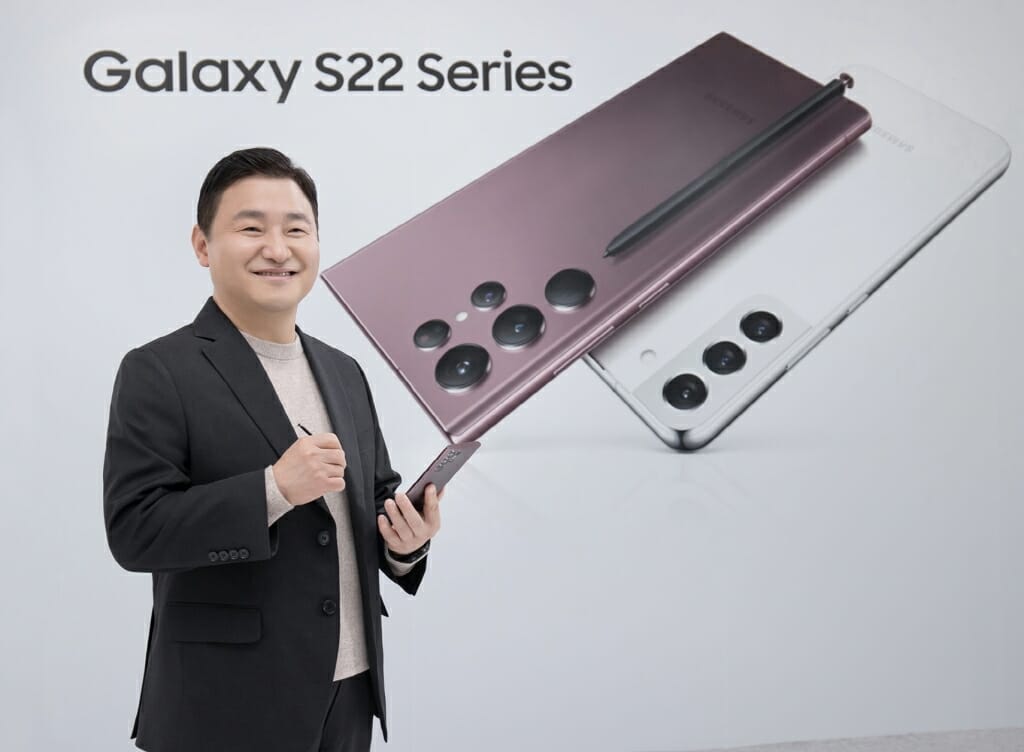 The latest flagship device from Samsung were recently announced.
Samsung are now well settled into their three device tier launches with the Galaxy S series. We have the Standard S22, S22+ and finally the S22 Ultra. Last year Samsung introduced S-Pen support on the S21 Ultra, but this year we are basically getting the Note series again, with the S22 getting a built in S-Pen. Before we take a look at the flagship Ultra, lets breakdown the S22 and S22+.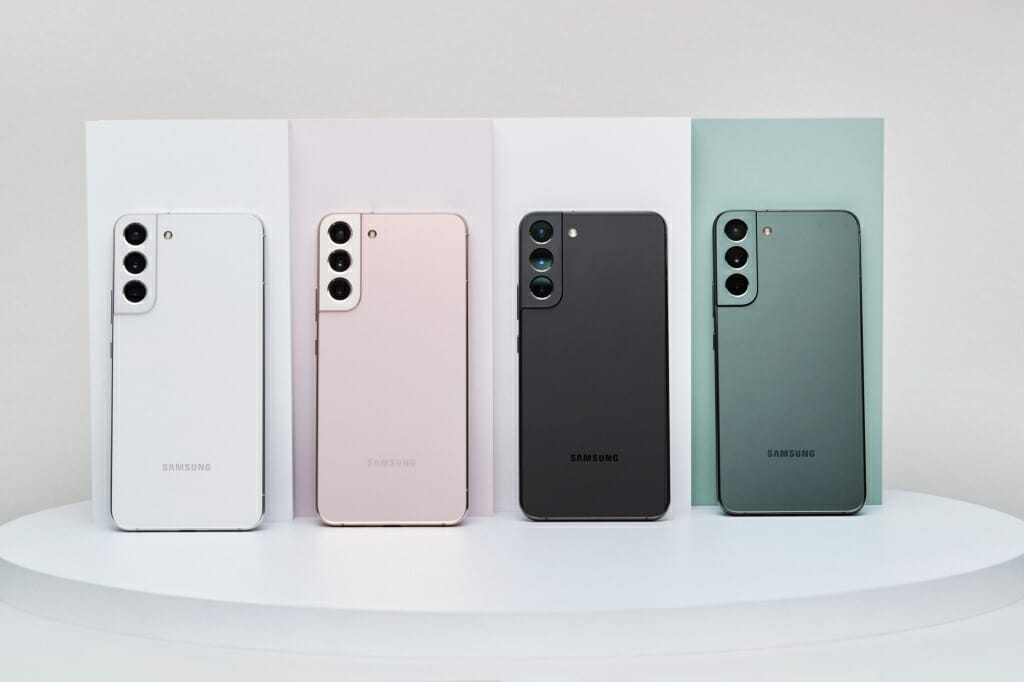 The Galaxy S22 and S22+
Samsung are again continuing a trend of keeping their S22 and S22+ as similar as possible, where size and size based factors are the only real differences that separate them.
The design
The S22 series hasn't changed much from last year, with the design featuring a continuous contour from the frame of the device that encompasses the camera hump on the back. This was a fairly popular design last year, and most gave Samsung props for doing something a bit different, and decent looking.
Both devices feature Gorilla Glass Victus+ on the front and back, with an aluminium frame and slim bezel. IP68 water/dust resistance is onboard for both devices as well.
Display and Specifications
The Galaxy S22 has a 6.1-inch Dynamic AMOLED 2X display with 120HZ and 1,080 x 2,340 resolution (422ppi). The S22+ has the same spec (resolution and refresh rate) but with a 6.6-inch display and a peak brightness of 1750nits vs 1300nits on the S22. Samsung continually offer some of the best display on the market, and we see little chance of that not being the case this year around.
Exynos vs Snapdragon continues
Samsung continue to separate their devices specifications by region and specifically with regards to the chipsets used inside the device. Europe continues to receive the Exynos variant of chipset – which is made in house by Samsung, versus the Snapdragon chip by Qualcomm inside US and other market devices. it's worth mentioning this as previous years as always had Exynos chips lag behind Snapdragon counter parts in terms of performance and battery life.
Inside both the S22 and S22+ we have the latest Exynos 2200 chipset with Octa-core(1 x Cortex-X2 (2.8 GHz), Cortex-A710 (3 x 2.50 GHz) & Cortex-A510 (4 x 1.8 GHz) setup and Xclipse 920 GPU and 8GB's of RAM.
In other regions – most notably the US, the S22 series will include the Snapdragon 8 Gen 1 chipset with Cortex-X2 1 x 3.00 GHz, 3 x 2.40 GHz, & 4 x 1.70 GHz. It also has an Adreno 730 GPU and 8GB's of RAM also.
The S22 and S22+ are avaialble in 128GB and 256GB options, with 512GB becoming available at a certain point.
Other specs for the Galaxy S22 and S22+ include Bluetooth 5.2, WiFi 6e, under display finger-print reader, USB Type-C. Samsung Dex support, 45W wired charging, 15W wireless charging, and 4.5W reverse wireless charging. The battery capacity for the S22 is low looking 3,700 mAh, with the S22+ having 4,500 mAh. Both devices have 5G support as standard.
Camera
The S22 and S22+ include a triple camera system on the rear of the device. We have another Wide, Ultrawide and Telephoto setup this time around. The main sensor is a Wide 24mm lens with 1/1.56″ 50MP shooter with f/1.8 aperture and 1.0µm pixel size. It features Multi-directional PDAF and has OIS.
The Ultrawide is a 13mm lens with 120″ field of view and 1/2.55″ 12MP sensor and f/2/2 aperture. It has a 1.4µm pixel size. Lastly the Telephoto camera has a 70mm lens with 1/3.94″ 10MP sensor and f/2.4 aperture. it supports PADF and OIS with effective 3x optical zoom.
The selfie camera is a 1/3.24″ 10MP sensor with f/2.2 aperture and 26mm lens. It has dual-pixel PDAF support and 1.22µm pixel size.
The Galaxy S22 Ultra
Now its time to talk about the big brother. The latest Ultra flagship from Samsung, which as we mentioned brings back the built in S-Pen, effectively making the S22 Ultra, the new Note device.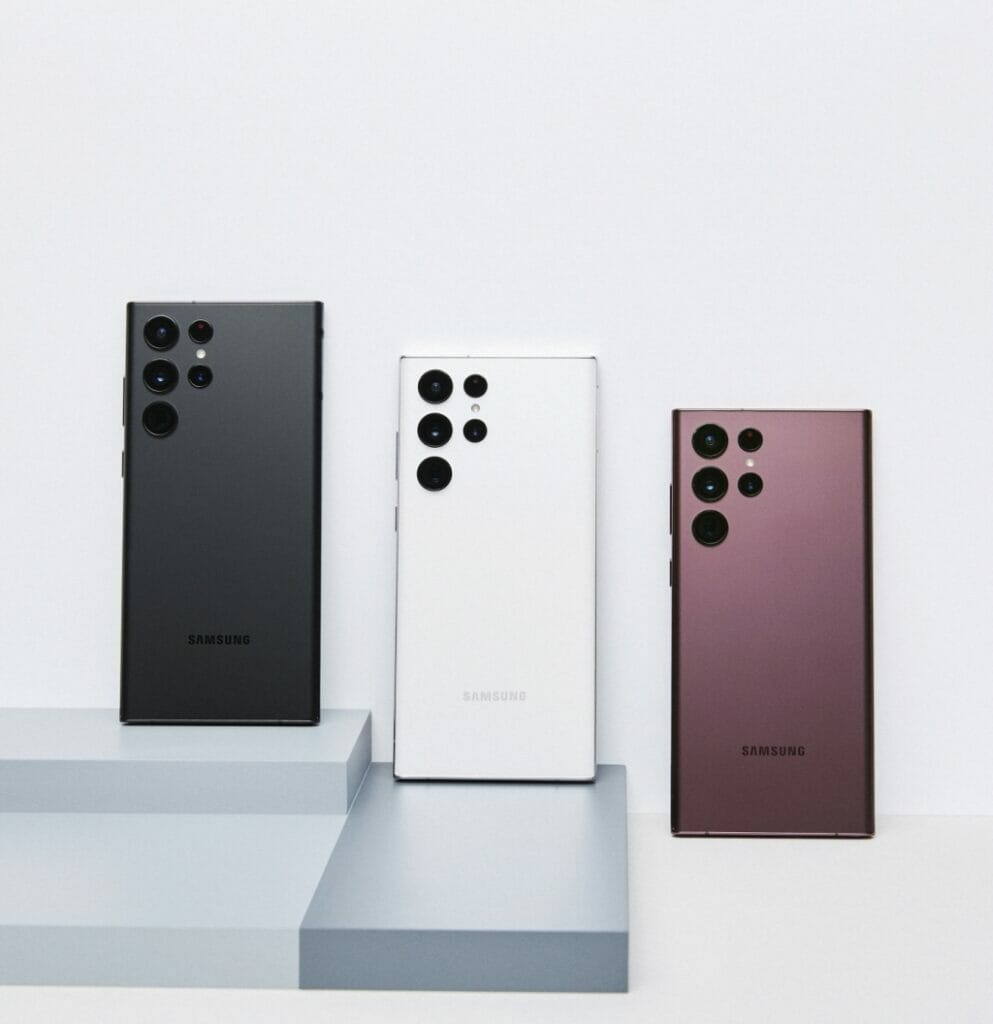 Last year the S21 series a similar design language throughout, with material changes being the main factors. as the S22 and S22+ have a similar design to last years S21 Ultra. The S22 Ultra itself has some changes that bring it more inline with previous Note series. We no longer have the contoured aluminium frame that blends into the camera bump, but rather 5 separate rings for each sensor. Like the smaller siblings we have Gorilla Victus+ glass on the front and back of the device, along with curved aluminium frame and flat top and bottom.
The display is a 6.8-inch Dynamic AMOLED 2x with 120Hz and 1,440 x 3,088 resolution. The refresh rate is again variable but with an increase range from 1hz all the way up to 120hz, which should again increase efficiency and perhaps balance out against the increased brightness, which reaches an impressive 1,750nits of peak brightness (that's seriously bright)
Unlike last year, were the S21 Ultra supported an S-Pen, but did not come with one built in. This year Samsung have basically took the signature (get it) feature of the Note series and brought it to the S22 Ultra . The built-in S-Pen continues the previous trends with insanely fast response times via tech and AI tracking.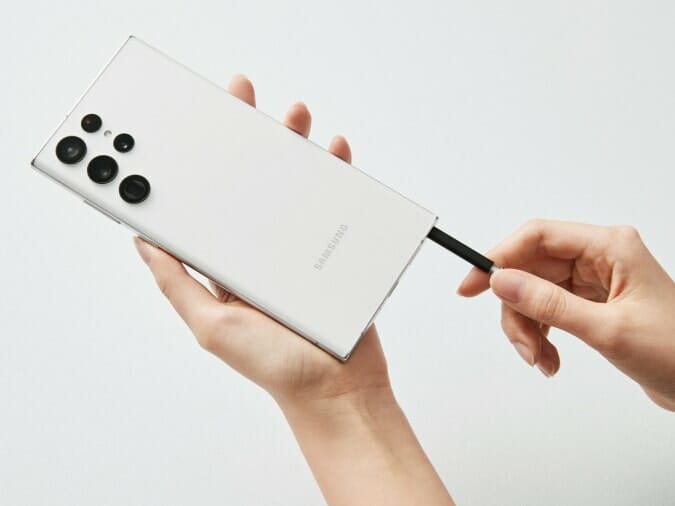 The chipset options depending on region are again the same as the S22/S22+. Exynos in Europe, with Snapdragon most other markets. The main difference is RAM count, with the offering starting at 8GB, and increasing to 12GB depending on storage choice, which also starts at 128GB and ranges up to 1TB. Only 128GB comes with 8GB of RAM, with the rest offering 12GB.
The S22 Ultra includes Bluetooth 5.2, WiFi 6e support, USB Type-C, Samsung DEX , 45W charging, 15w wireless charging, 4.5w reverse wireless charging, IP68 certified. under display finger-print reader.
Camera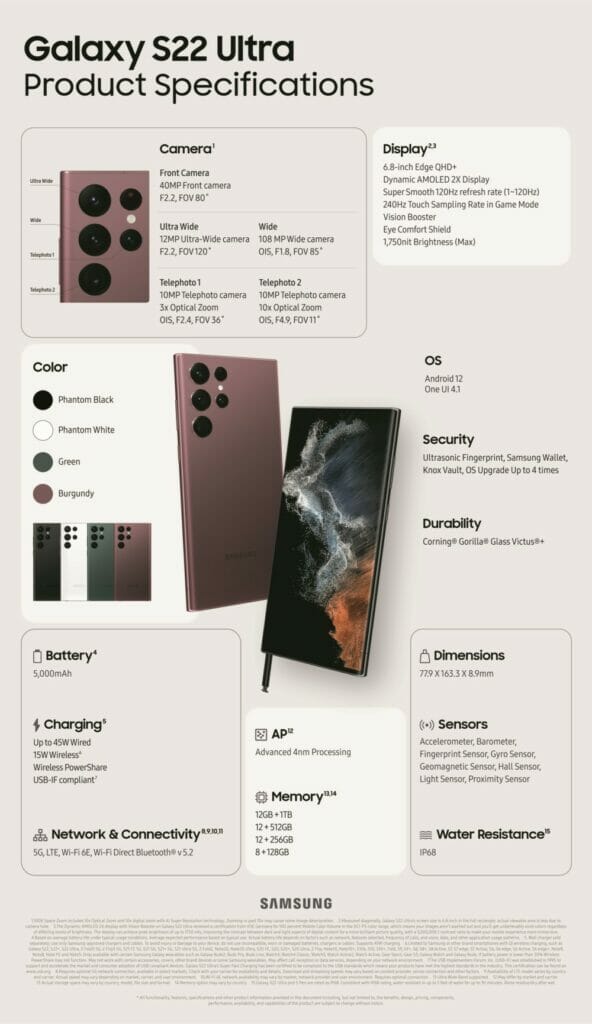 We are mostly getting the same camera system as we did with last years S21 Ultra. There are some changes here and there, but most user can expect at least the same quality of photos as last years devices – that being said, Samsung will certainty up its software and algorithm side of things, which will continue to increase quality. Partially why we believe Samsung is sticking with similar hardware this time around.
The main shooter has a 24mm lens and 1/1.33″ 108MP sensor with f/1.8 aperture. It has a 0.8µm pixel size and supports Dual Pixel PDAF, Laser AF, along with OIS for stability.
The Ultrawide 13mm lens has a 1/2.55″ 12MP sensor with f/2.2 aperture and 1.4µm pixel size. It feature Dual-Pixel PDAF for focusing. The first telephoto camera is a 70mm lens with F/2.4 aperture and paired with a 1/3.52″10MP sensor that has 1.12µm pixel size. It allows supports dual pixel PDAF, OIS and altogether offers a 3x optical zoom.
The last camera on the rear, we have is the sideways periscope that offers 10x optical zoom with the 230mm lens and 1/3.52″ 10MP sensor. It has an f/4.9 aperture and supports dual pixel PDAF and OIS. The selfie camera is a 1/2.8″, 40MP sensor with f/2/2 aperture and 26mm lens. It has PDAF support and 1.22µm pixel size.
While on paper it doesn't look like much has changed over the S21 Ultra, and in a lot of cases, quality difference may not be immediately evident, but that can work in Samsung's favour as software and AI processing are where real quality is being developed.
Wrapping up
While there may be some note worthy changes with regarding to the latest release from Samsung, it definitely comes across as an overall minor evolution of last years device. We are getting some better display features, and latest processors, but last years devices were not remotely lacking in any of these regards. The S22/S22+ have gotten some camera spec bumps, but perhaps this is offset by their fairly small battery offering, at least on the S22 itself. They do offer 45W fast charging, but that barely offers much of an increase overall, as seen before on Samsung devices in the past.
The S22 Ultra at least again ticks all the boxes for Samsung right now. It offers high resolution/high refresh rate AMOLED display, latest chipsets, great array of camera's, 5,000mAh battery. all forms of connectivity possible and this time with a built in S-Pen. This is definitely not a worthy upgrade over last years model, but could be a nice grab for anyone with an older device looking to upgrade.
All Samsung S22 devices are available for order now The S22 will retail for €879, the S22+ at €1,089, and finally the S22 Ultra at €1,299. All prices is for the 128GB model. It's worth noting that all devices have seen an increase of 30 euro compared last years models at launch.