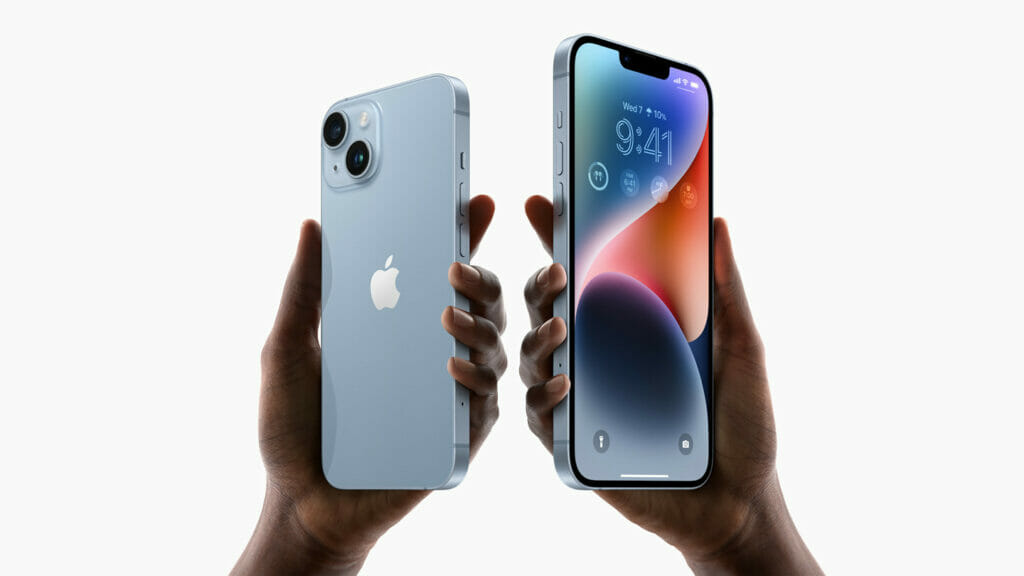 It's been a whole year since the release of the iPhone 13 and so that can only mean one thing. The iPhone 14 is now upon us. Apple have made some big changes this year, but not maybe changes some were expecting. This year's base iPhone release will see the drop of the Mini and the inclusion of a Plus model with larger 6.7-inch display. Let's dive right in a see what's new with the iPhone 14 and iPhone 14 Plus.
Design and Display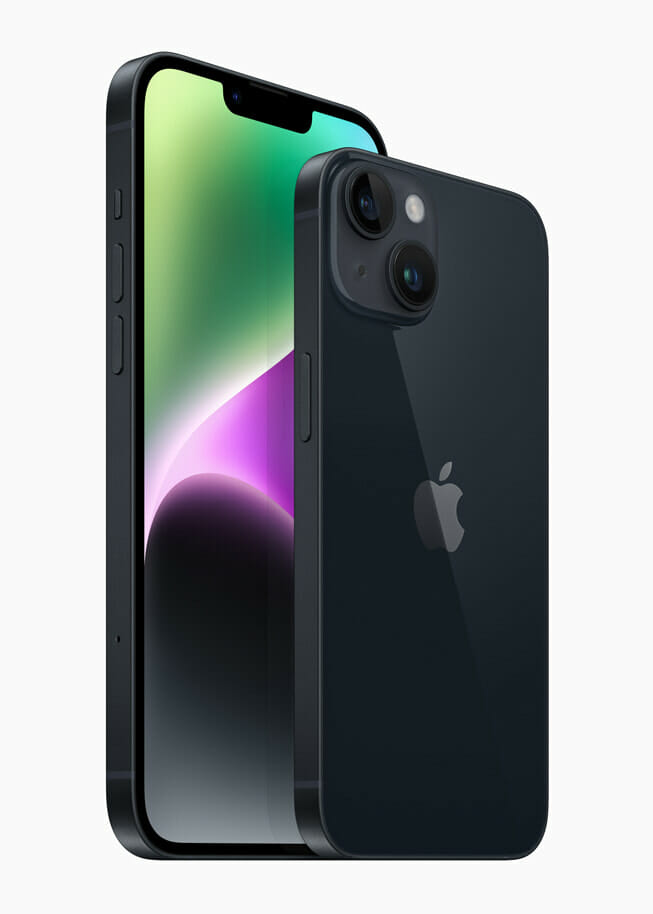 Spotting a difference between last years iPhone 13 and this years iPhone 14 will probably be the hardest thing you will ever do. Design wise, these phones are identical. The only different is the new iPhone 14 is slightly thicker at 7.8mm vs 7.7mm, but that doesn't actually stop iPhone 13 cases from working on the iPhone 14.
The iPhone 14 and iPhone 14 plus bought have Super Retina XDR OLED displays with the iPhone 14 having 2,532 x 1,170 pixel resolution at 460 pixels per inch. While the iPhone 14 Plus has a 2,778 x 1,284 pixel resolution at 458 pixels per inch. A big feature iPhone fans were hoping to see was the bump of the regular base mode to 120hz ProMotion display, but sadly that isn't the case, and the iPhone 14 base models will still be rocking a 60hz refresh rate.
The iPhone 14 and iPhone 14 Plus are available in six colours. The colours include Midnight (black), Purple, Starlight (white), Blue, and Red
A15 Bionic chipset
Apple for the first time in awhile won't be including the latest and greatest chipset in the base iPhone 14 models. This year the A15 is getting a repeat showing with the iPhone 14. Albeit the GPU is getting an extra core bump up up from 4 to 5 and we are now seeing 6GB's of RAM instead of 4GB on the iPhone 13. Since the A15 was one of the best performing chipsets, and still very much is, its likely performance won't be an issue, but definitely limits the features an iPhone 14 offers over last years iPhone 13.
iPhone 14 cameras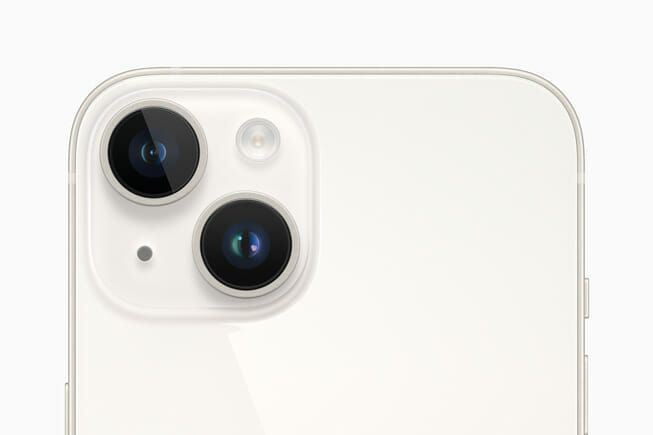 The camera side of business include a dual camera setup (same as last year).  The main shooter will is a 12MP/1.9µm sensor with f/1.5, aperture and 26mm lens. This also includes sensor-shift OIS as well. The second camera is an ultra-wide with 12 MP sensor with f/2.4 aperture and 13mm lens (120˚ fov). While the big camera leaps are savoured for the Pro models, Apple have yet to provide a disappointed set of cameras in recent years, so we expect great overall performance.
The selfie camera is a 12MP sensor with f/1.5, aperture and 23mm lens. It now supports auto focusing and is not fixed focus as before.
The camera game for awhile now has been more software processing and with Apples love naming stuff, we have the new Photonic Engine. The new image processing is stated to provide another level of quality and detail be processing the image in new ways. While all cameras do this, Apple has been refining their process, and this is another evolution that.
Video support is also including action-mode, an aggressive crop based recording for stabilizing video recording when called for. The recording is limited to 2.7k resolution, but early demos showed promising stabilizing.
Emergency SOS via satellite
Yes, the iPhone can communicate with satellites directly. However, its a saftey/emergecyu feature aimed at saving lives, rather than for making calls, or sending texts to your friends.
Typically phones do not have the antennas to reach satellites orbiting the planet, but with a special antenna and some serious reaching and directing, you can establish a very limited connection to get your location and a message to emergency services. The software included guides the user towards pointing their phone at the nearest satellite to establish single and from there send on the message, which are all pre-filled questions before hand. The service is extremely limited and only available for emergency situations and not for data or personal use, it also require some time to get the messages sent, so users need to hold their phone in the position indicated as shown on the app.
While this feature has some serious limitation, it absolutely has the protentional to save lives and could be unbelievably valuable in certain situations.
Crash detection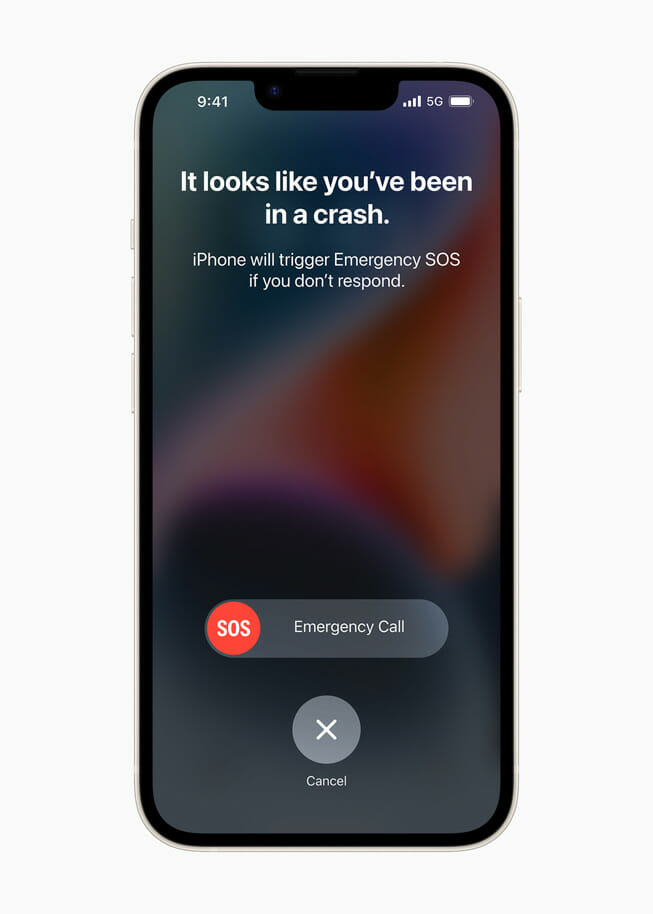 Another potentially live saving feature is crash detection. The iPhone 14's use the gyroscope/accelerometer and other sensors to detect when phone is involved in a crash (sudden stop) and trigger emergency SOS. It does this be creating a countdown timer and if the user doesn't reposed within a certain time, it will trigger emergency SOS.
eSim for the U.S
One of the most significant changes in the iPhone 14 is removal ofthe sim card slot for customers in the United States. This means you will no longer be able to use a physical sim card with your iPhone. Instead, you will need to use an eSim. While their can be obvious benefits to shedding the physical sim card, mostly the saving of internal space. The lack of sim card will certainty effect a lot of customers, since not all networks support eSim and some charge a premium for such function. Furthermore, any US owners traveling may run into issues picking up a local sim card for data use.
All other benefits of eSim were already previously available on the iPhone 13 since it also supported eSim, but it still had normal sim card support as well. It remains to be seen just how much of an issue this will for iPhone 14 users. Since Apple did not make this a global move, it's clear the world simply isn't ready for an eSim only phone. International models of the iPhone 14 will come with Dual-Sim support with 1 physical sim card and 1 eSim. The US model still supports dual sim, but both sims must be eSim.
Battery life
The battery life has gotten a tiny bump up to 3279mAh from 3240mAh. Normally some advances in chipset tech would potentially increase efficiency and provide better battery life, but obviously this year we have the same A15 chipset. The extra core on the GPU may have negative impact on battery life compared to last years iPhone 14. All that being said, the iPhone 13 had incredible battery life, so we don't see the iPhone 14 being any different, if so it will be minor.
Availability
The iPhone 14 is now available to order with pricing starting at €1,029 for the 128GB model and rising to €1,159 for the 256GB and finally €1,419 for the 512GB. The iPhone 14 Plus arrives later in October and starts at €1,179 for 128GB model, €1,309.00 for the 256GB model, and finally €1,569.00 for the 512GB model. As mentioned above, the colours avaialble are Midnight (black), Purple, Starlight (white), Blue, and Red.