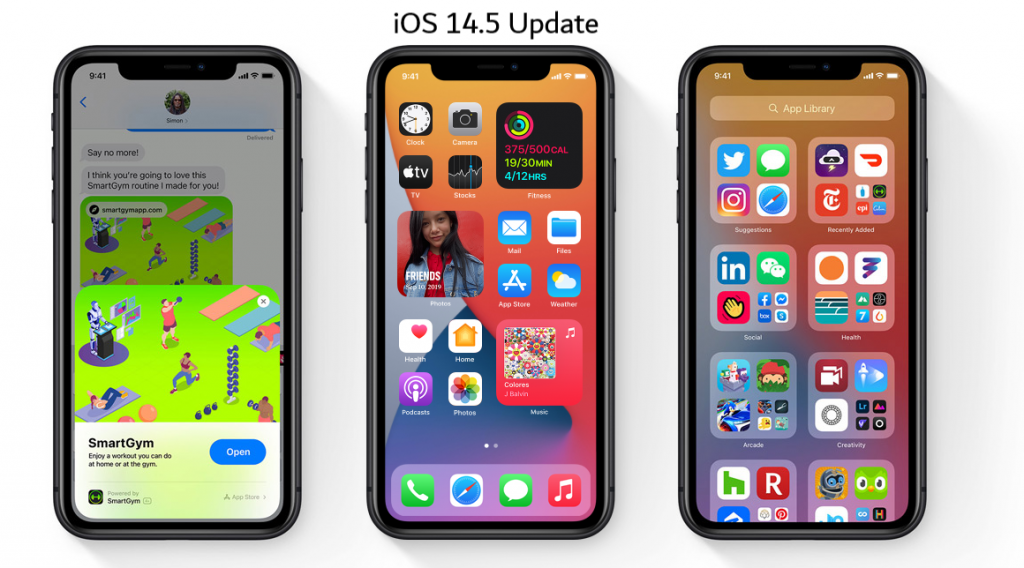 Apple has rolled out it's iOS 14.5 update for iPhone and iPad users around the world. This update has been generating much controversy of late, even before it's April 26th release. The world's largest social media giant Facebook has not been subtle or quiet about it's major concerns and downright opposition to the new privacy enhancing systems in iOS 14.5. It's chief concern lies with a relatively unknown feature of modern iPhones called IDFA (Identification for Advertisers), which Apple is now empowering users to have direct control over when allowing apps like Facebook access to their data. There's quite a bit to unpack with the new iOS 14.5 update with a slew of customer experience and quality of life improvements in addition to the new privacy controls, which you can read about below.
Features of the iOS 14.5 Update
iOS 14.5 is loaded with several updates and new features for iOS users: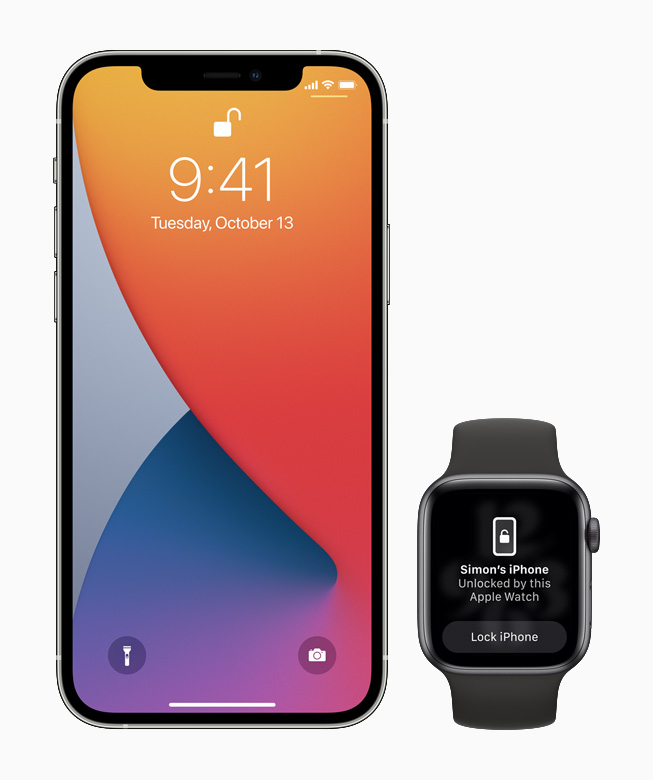 iPhone Unlock while Wearing a Mask with Apple Watch: A big problem for iPhone users in particular since the pandemic began has been trying to use FaceID, which is normally quick and effortless. Not so much at the moment in the era of the Face Mask. Starting with iOS 14.5 and watchOS 7.4 or later, you can use a paired Apple Watch with wrist detection enabled to unlock your iPhone whilst wearing a mask. This applies for all FaceID iPhones (iPhone X and higher) and support begins with the Apple Watch Series 3 and higher, unfortunately those with S1 and S2 watches won't be able to use the feature. Further info can be found at Apple's Support page at: https://support.apple.com/en-us/HT212208
Picture in picture for YouTube: Picture in Picture has been a staple on iPad and Android for quite a while, with iOS 14 Apple finally brought it to the iPhone. While it worked with Safari, Netflix amongst other apps, it hadn't worked for YouTube. It appears now with the 14.5 Update that this has been resolved.
Siri Enhancement: With 14.5, users are no longer beset to have a Siri that sounds like everyone else's. Now, they have the ability to control Siri's voice and set the default voice to one of a whole host of new options, powered by Apple's Neural Text to Speech Technology for natural sound. This step to give an ever more diverse fit to Apple's services to better reflect our world and the customers Apple serves shows their commitment to diversity and inclusion. Siri also gains new abilities to initiate Group FaceTime Sessions or FaceTime the name of any group in Messages. Siri can also now announce incoming calls verbally with compatible Beats and AirPods, and can call Emergency Contacts on behalf of someome indisposed and in need of assistance.
App Tracking Transparency: Easily the most talked about feature of iOS 14.5, drawing praise from industry analysts and customers alike, while alienating advertising companies like Facebook who see it as a threat to their business model, ATT will certainly be a big addition to the iOS system. Apple has made app tracking more transparent than ever by instituting a new security framework for apps using IDFA (Identifiers for Advertisers) to track users across apps. Now, apps have to ask permission from iPhone users before being allowed access these IDFA identifiers. If a user decides they don't want the requesting app to be able to track them, Apple generates a blank identifier that effectively ringfences data collection to within the developers own app. The cross-browser app tracking, done by Facebook, Instagram, Snapchat, and many other social media channels is now restricted unless users give them permission to do so. This prevents data mining across apps you use, hampering a companies ability to sell your data to third parties for advertising purposes. App developers also now have to list all their data collection in the App Store, front and center for all to review in order to be transparent to the customer, further bolstering privacy and revealing apps that collect more than they might need. Pre iOS 14.5, Facebook for instance collected data by:

User goes to another App, like Safari/Amazon/Google etc and searches something like Converse Shoes.
The e-commerce app such as Amazon/Google etc have their own IDFA identifier.
Facebook when run, requests the IDFA for the e-commerce app from the system.
Facebook now knows you searched up Converse Shoes, places an ad in your news feed for Amazon/Google.
Now with iOS 14.5, Facebook must request your IDFA from iOS, which asks for your permission first. If you say "Ask App Not to Track", Facebook gets back a blank IDFA and cannot access what you searched on Amazon/Google, therefore breaking the chain for targeted advertising and protecting privacy.
5. New Emojis: Apple have made a few additions to the Emoji library, with new couple's kissing emojis with the ability to select different skin tones. Face exhaling, face with spiral eyes, face in clouds, hearts on fire and woman with beard amongst others are now part of the ever growing Emoji library.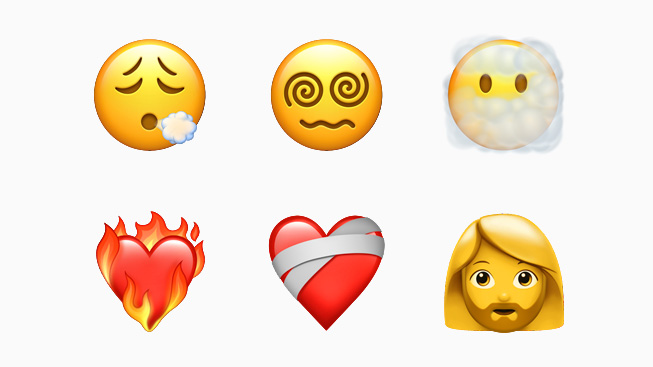 6. Incident report: An important and unique feature of crowdsourcing has been launched with the latest iOS 14.5 update. Users can now tell Siri about any accidents, hazards or speed checks along their route, so that other users can stay safe. Maps users now can also share their ETA with friends and family when walking or cycling, an invaluable feature when meeting up in a busy city center for instance.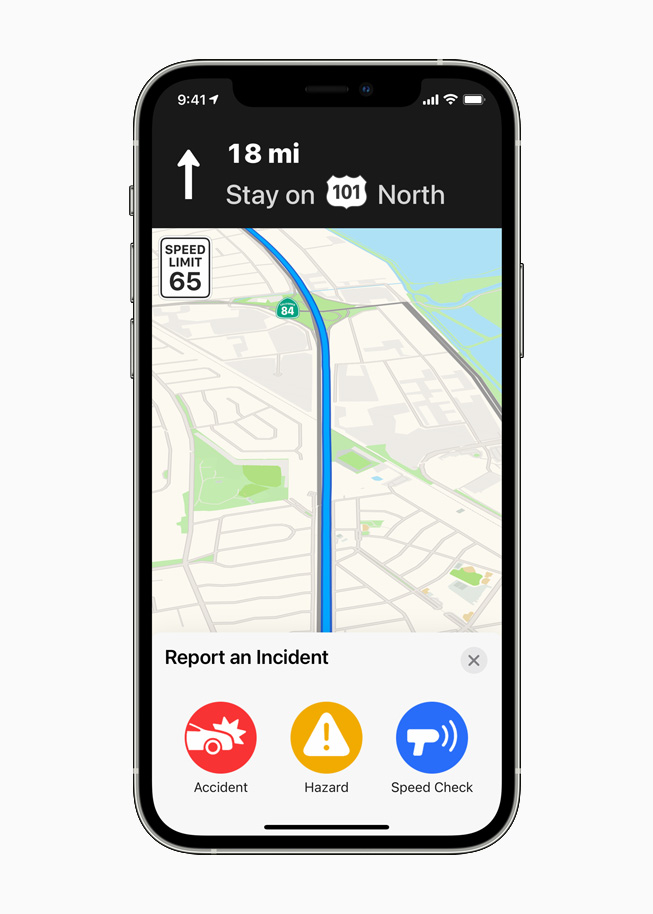 7. 5G Support: iPhone 12 models see improvements to 5G performance with the new iOS 14.5 update, including 5G Dual SIM Support and Smart Data Enchancements to improve battery life and data usage.
8. Last But Not Least:
OS support for Apple's recently launched AirTags, which allow you to find mislaid keys/wallets/bags/bikes and more.
Apple Fitness+ now supports Airplay 2 casting, liberating it from the confines of your iPad or iPhone if you don't have an Apple TV. LG webOS TVs and other smartTV platforms have recently gotten support for AirPlay.
Apple Podcasts gets a facelift with redesigned show pages that makes it easier to start listening.
Over 50 security vulnerabilities have been patched in this iOS revision with performance improvements also.
Reminders gain the ability to be sorted by priority, due or created dates, title and the option to print reminder lists.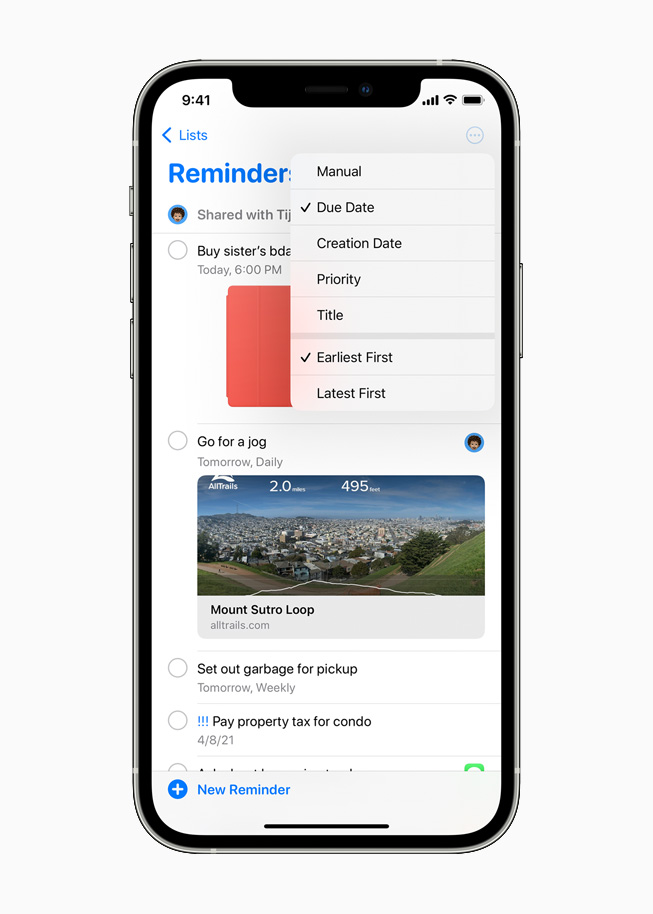 Conclusion
In possibly what will be one of the most infamous, controversial, watershed or downright privacy positive releases of iOS yet, Apple has put the user and their experience and most importantly, their privacy first and foremost. Caution to the wind has been thrown to companies that benefit from harvesting our info and that control has in at least one important step been put back into the hands of the data owner, the customer. You and me. Google IO announced some sweeping updates to Android 12, and while Google has yet to show it's following in similar footsteps to Apple, Cupertino are known for trend-setting, the pro-privacy movement may just get the boost it needs from one of the biggest names in Tech.