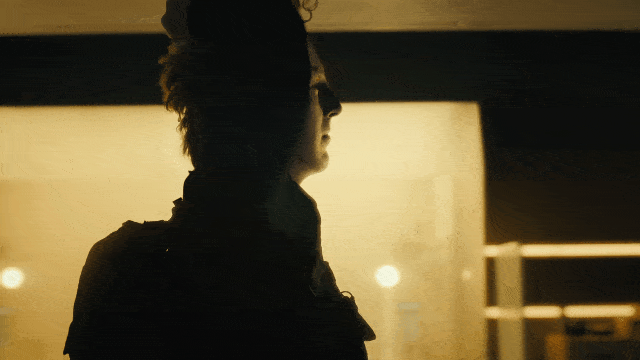 Apple's panache for a flashy event is alive as much as ever. From a hapless commuter getting lost down his couch trying to find his keys, Tim Cook getting locked out of Apple and breaking back in "Mission Impossible" style, to possibly the most controversial and divided in opinion iMac redesigns ever to Mmmmm, purple, there's something for everyone this year at Apple's 4/20 event.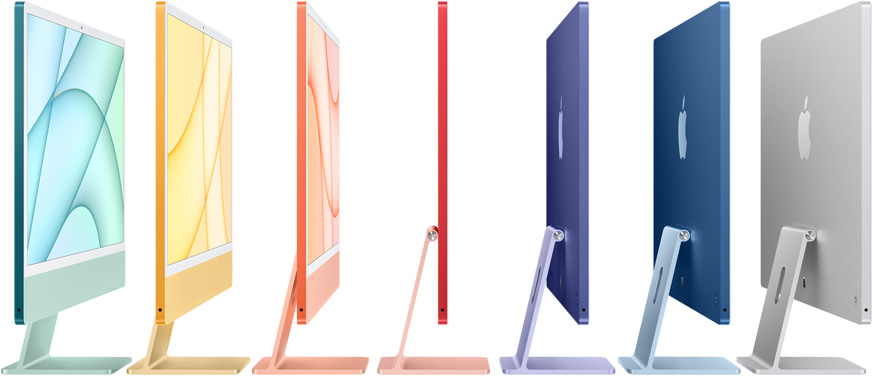 In possibly what will be the most nattered about design change in recent memory, the new 24″ iMac Design. It's thin, it's colourful, it's…. still got a huge chin. Oh and bezels, but this time they're white. I have a feeling the new design as admirable in ambition as it is, will be as devisive as it is appreciated. In the pursuit of absolute thinness, the infamous chin is now more omnipresent than ever before, colour matched to the rear and sides of the chassis. If you hated it before, you'll detest the new design. However if you wanted something a little more lively colour wise and like the idea of having an ultra quiet, powerful, thin and light desktop with a bit of character flair to match, I think the new Macs will attract many a buyer.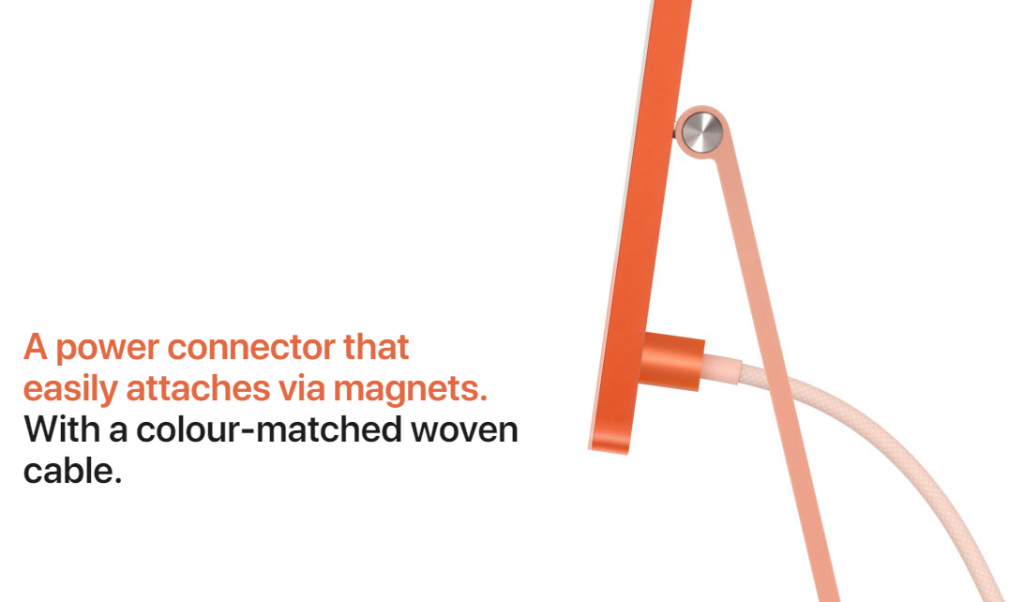 Curiously the Ethernet connection has been relegated to the PSU of all places, which for the first time in an iMac is now external to the chassis, like a Macbook, now using a rotund, magnetic connection to the system. Ethernet connection is also not included on the base model at €1,499, only the €1,719 and up models include it, along with an additonal 3 USB 3 Type-C ports in addition to the standard inclusion of 2 Thunderbolt 4 USB Type-C connections.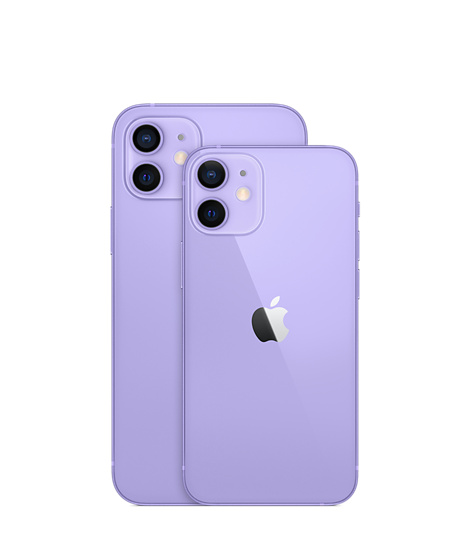 Oh yes! There was a new iPhone! Well…. not really a "New" iPhone in the sense of being something revolutionary or even novel. No it was a new colour. While hardly the stuff of mass fanfare or indeed the top headlines on the local news, it's certainly a nice addition of the palette currently on sale. I'm sure it'll find a few happy buyers opting for it with their next upgrade. Spec wise the handset is identical to the other iPhone 12 models, so this is purely a mid-cycle colour addition with no extra "Mmmmm, Purple" specific features to speak of.
Possibly the most interesting of all things mentioned at the launch event, the new Apple AirTag. Coming as Apple pushes it's foirée into the device and item tracking realm with it's FindMy service, AirTags let you attach these little puck sized Bluetooth LE and UWB toting tags onto your favourite or most commonly lost posessions. Be it your keys, a suitcase you're checking in with an Airline (whenever we get to go on holidays again that is), your laptop back, stick an AirTag to it and wherever in the world it goes, you can track it through the power of anonymous position reporting by Apple's 1 Billion+ iOS devices around the globe.
The idea will be that AirTags will form a compliment device to the FindMy network, with Apple opening up integration with the service to other vendors, such as Vanmoof with their e-Bike range. Their new bikes will have what is effectively an AirTag built into the bike, so if it goes missing, you can find it easily. A passerby with an iPhone, any iPhone running iOS 14.5 or newer, will anonymously and securely relay the location of your lost possessions via Apple's FindMy service. Privacy mitigations are in place to prevent stalking which is fantastic. An errant AirTag that follows you for more than a short period will trigger a notification on your iPhone when you return home, letting you know if someone elses AirTag has been following you around and giving you options to disable it. Since every AirTag is serialized and paired with an AppleID (including Pairing Lock to prevent unauthorised pairing in the event of a lost AirTag), there's a big disincentive for untoward use, good to see Apple put some thought into it. AirTags are €35 for one, €119 for a pack of four.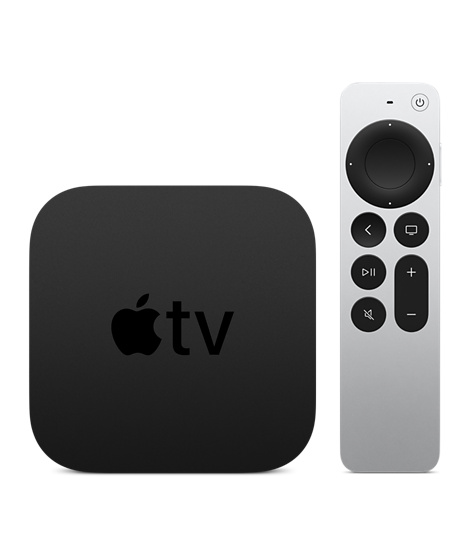 AppleTV 4K also got a renovation with new A12 Bionic internals and a brand spanking new remote, a new remote that blends the old with the new. The circular D-Pad and Metal design is reminiscent of the original slimline IR Apple Remote from the 2nd and 3rd Gen Apple TVs, while the capacitive touch sensor top and voice controls are taken from the 4th and 5th Gen, with the Siri button now moved to the side. The new remote also has the ability to power on/off your TV in addition to your AppleTV itself, which is a nice touch.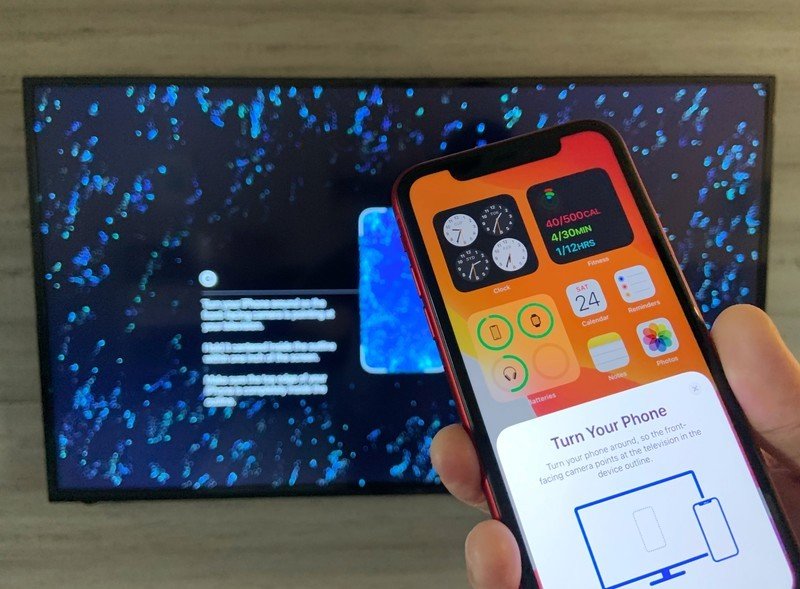 Possibly one of the coolest arguments of the Apple Ecosystem to date is this, image calibration using an iPhone's front facing camera array. Of course, it only applies to the video output of the AppleTV, not the TV as a whole, but still very very cool. It measures light output and colour to measure the idiosyncracies of your particular TV to calibrate it for the best picture possible, something that PC users are very familiar with using Spyders to calibrate their monitors. Having this inbuilt for free by virtue of just having an iPhone in your pocket is a very cool value add.