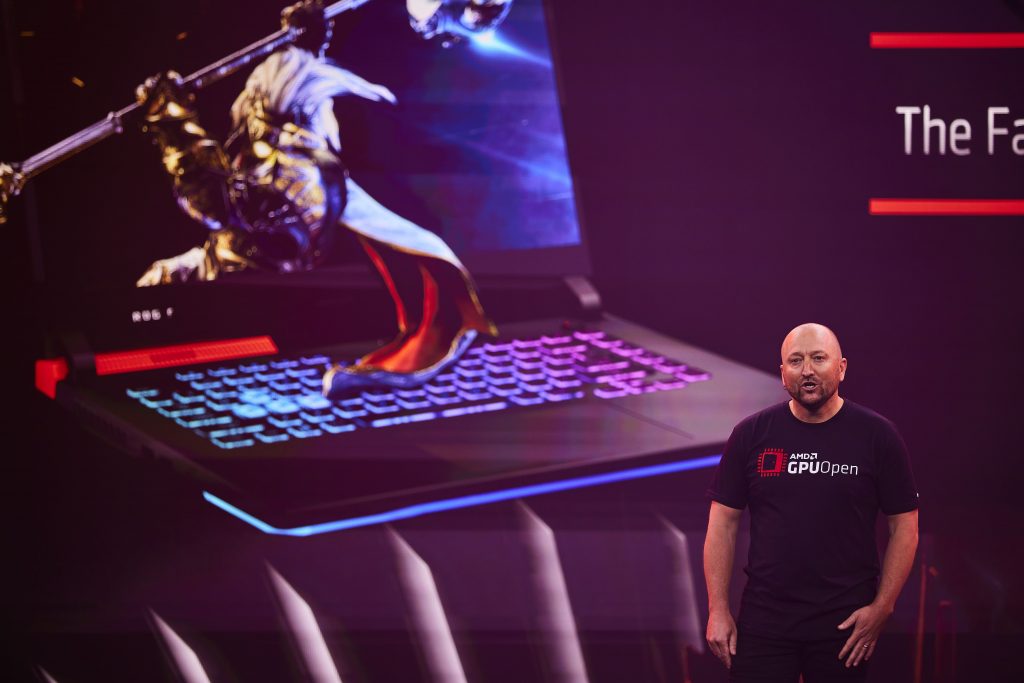 2020 has been a busy year for a busy AMD. It's RX 6000 series Desktop GPUs have finally brought back competion to the graphics card space and given Nvidia a reason to look over their shoulder. Ryzen 5000 continues to embarass Intel in basically every segment, needless to say AMD are putting the A in A-Game right now. Computex 2021 naturally was going to be very interesting to see what Dr. Lisa Su and her team had in store for us this year to follow up an incredible 2020.
Not ones to rest on their laurels, AMD have brought the competitve edge they have in Desktop graphics to the Mobile segment, with the announcement of the RX 6800, RX 6700 and RX 6600 Mobile dedicated graphics cards. AMD is going all in on Mobile Gaming with the announcement, bringing 120FPS AAA gaming at 1440p at the High End with the 6800M, 100FPS at 1440p for the 6700M and 100FPS at 1080p for the 6600M.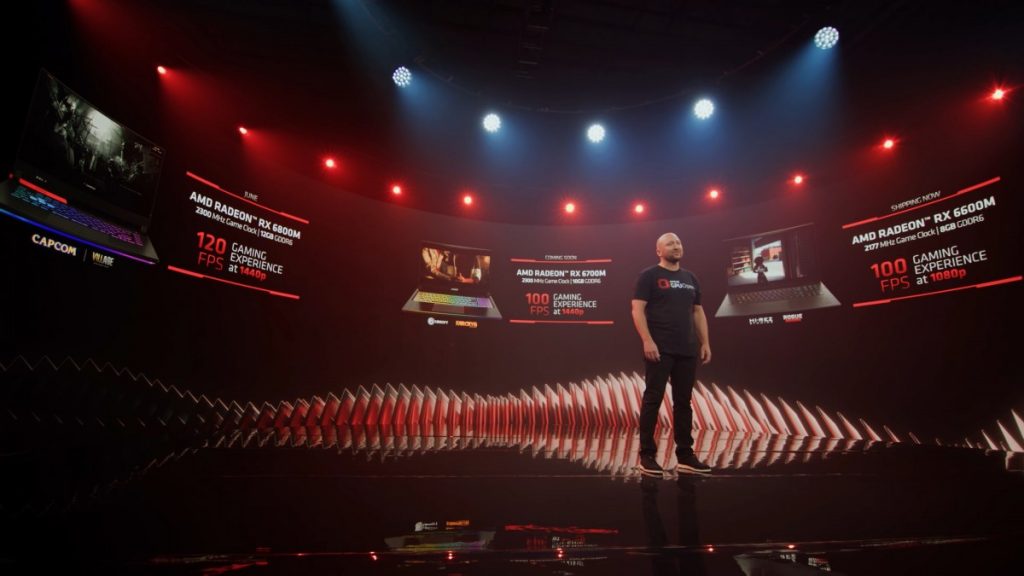 For you spec nerds out there, here ya go:
| | | | | | |
| --- | --- | --- | --- | --- | --- |
| Model | Compute Units & Ray Accelerators | GDDR6 | Game Clock9 (MHz) | Memory Interface | Infinity Cache |
| AMD Radeon RX 6800M | 40 | 12 GB | 2300Mhz@ 145W | 192-bit | 96 MB |
| AMD Radeon RX 6700M | 36 | 10 GB | 2300Mhz@ 135W | 160-bit | 80 MB |
| AMD Radeon RX 6600M | 28 | 8 GB | 2177Mhz@ 100W | 128-bit | 32 MB |
AMD are being very generous with VRAM this generation, with the 6600M matching the RTX 3080 and all others having more.
By far the most interesting of the stack is the 6800M, which finally, FINALLY, gives AMD fans an alternative to Nvidia powered laptops. The 6800M with it's 12GB of VRAM, 96MB of Infinity cache and 40 Compute Units can tear through games and in rasterisation is very competitve with the RTX 3080, albeit Nvidia to retain a performance advantage in titles utilising Ray Tracing and especially with DLSS optimised titles.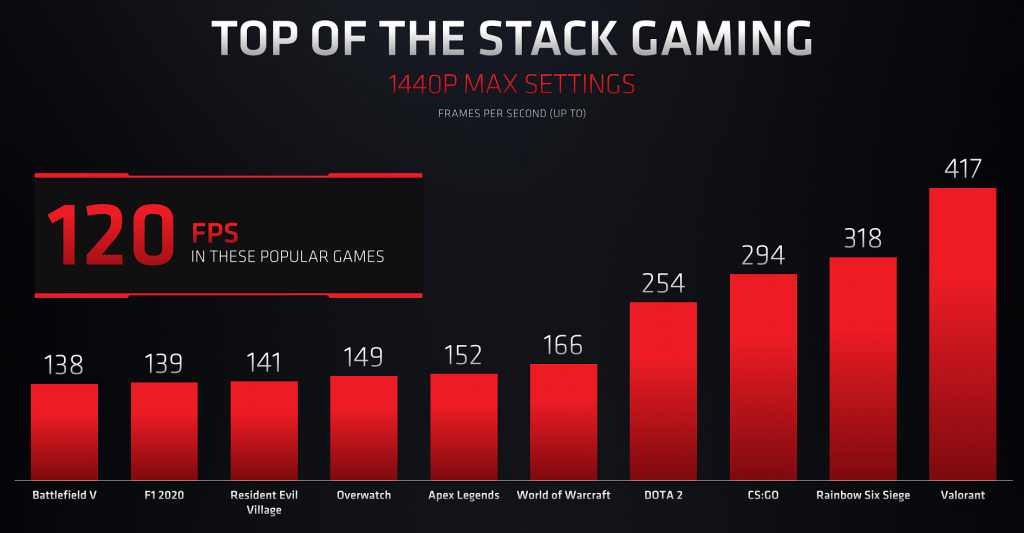 To answer this, AMD have announced a new Radeon technology called FidelityFX Super Resolution, or FSR for short. This is AMD's answer to DLSS, which lets games run in a lower rendering resoltution and upscale to realise some tangible performance improvements. One absolute massive win is the fact that AMD not only are releasing it to all their Vega/RDNA powered graphics adapters, but it's not locked to AMD gear, it can even run on Nvidia GeForce cards! This is so refreshing to see. When Nvidia try to lock the industry down with DLSS/Gameworks/G-Sync, AMD wag their finger and say no with FSR/Mantle (Now Vulkan) and FreeSync. Open standards benefit us all and should be commended when they are opted over closed source, proprietary implementations.

An integral part to AMD's Mobile Strategy for 2021 is their new AMD Advantage Program. With AMD Advantage, OEMS like HP and Asus partner with AMD in the design and development of their laptops, to ensure between displays, VRMs and Cooling, to form factor considerations and firmware, that their designs harness the full potential of AMD's incredible silicon. Two laptops were mentioned during the press event, the Asus ROG Strix G15 and the HP OMEN 16.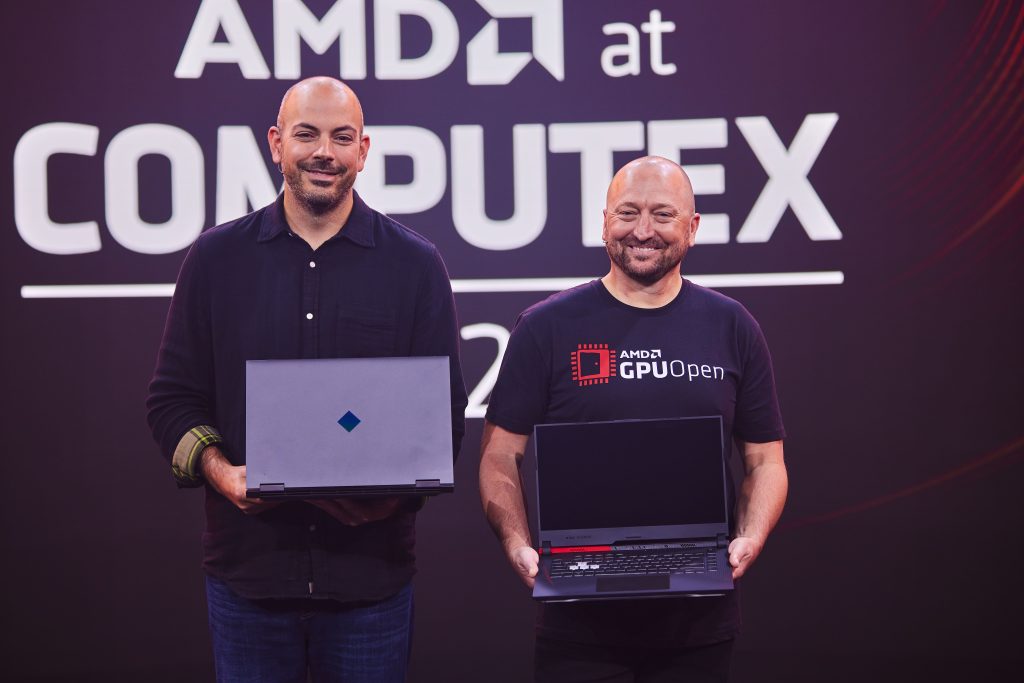 AMD Advantage aims to harness a few key competencies. 100FPS+ AAA Gaming, Fast 144Hz+ Displays Supporting FreeSync Premium, Fast NVME based storage and 10+ Hours of Video playback, and AMD Smart Shift to name a few. The new spec similar in intention to Intel's Centrino platform of years past aims to ensure through software and hardware optimisation a synergy of performance, battery life and competent thermal management through AMD Ryzen and AMD Radeon silicon in the same machine, with involved design consultation with OEMs.