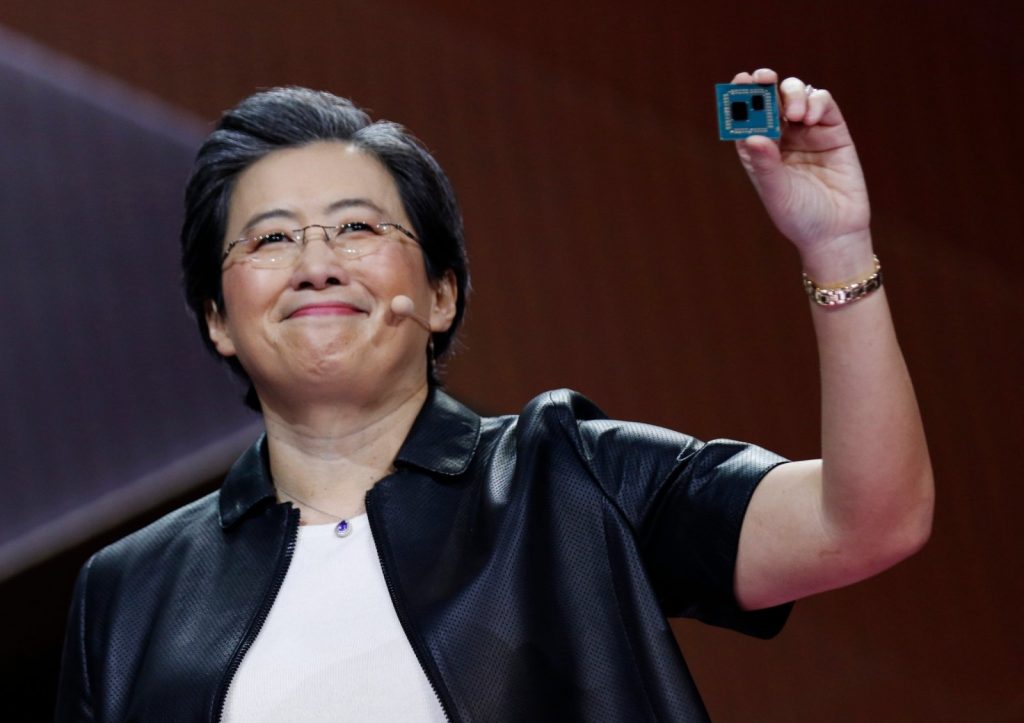 AMD have a good few announcements over CES 2019. First up we had new laptop chips using Ryzen 2, and then we got their latest gaming GPU. The last announcement from AMD was their unveil for Ryzen 3, which features their new Zen 2 architecture on 7nm node.
We didn't get much information, other than Ryzen 3 will begin to ship mid 2019. CEO Lisa Su did show a benchmark demo during the keynote speech. The Cinebench was done against Intel's 9th generation Core i9-9900k chip and it showed the AMD chip edging it in performance while using 30 percent less power, a true benefit of using 7nm node.
We know the new chips will be compatible with current AM4 socket/platform, but we will of course still be getting a newer chipset and newer motherboards along with the launch. Ryzen 3 will also bring support for PCIe 4.0. It was also rumoured heavily that AMD would be bringing 16-core/32-thread to the main Ryzen desktop platform and after Lisa Su showed the latest chip itself, it was all but confirmed.
The demoed was doing using an 8-core/16-thread chip, but the image of the chip clearly shows enough room for another 8-core die underneath and when looking at high-red screenshot of the chip, it's clear the trace lines are visible as well. It's speculation at this stage, but it's almost certain we can expect to see 16-core/32-thread Ryzen3k processor on the AM4 platform this year.