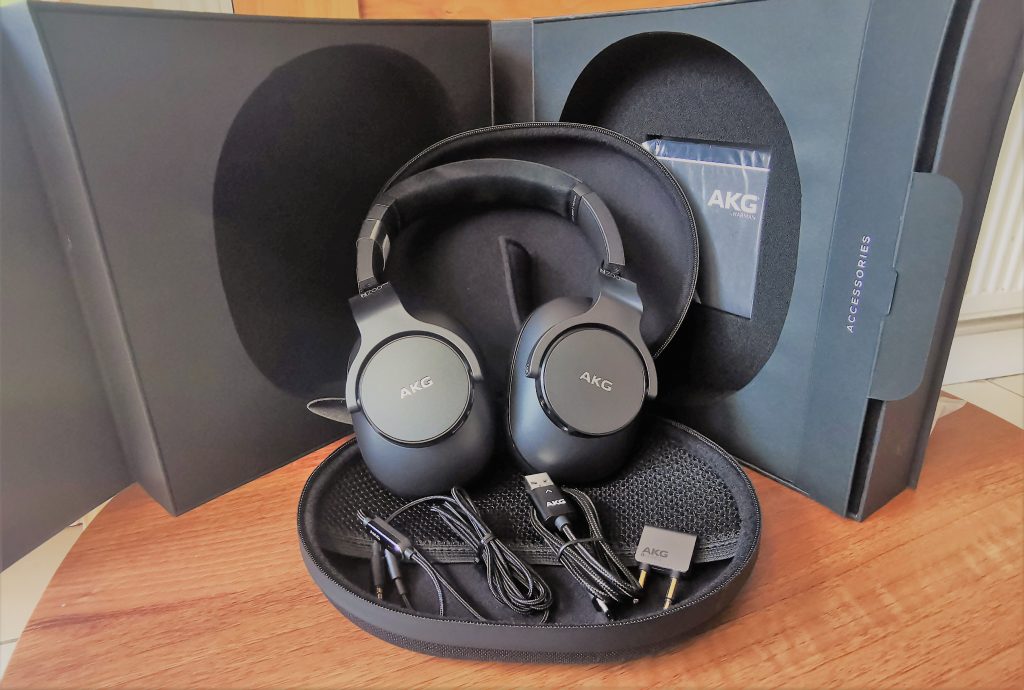 Sitting on me desk working away (the joys of WFH), I get a knock on the door and sure it was the mailman with a package. For a second I thought I mistakenly ordered the Lululemon yoga matts from amazon!
It has been so long since I received a gadget for review I forgot the excitement it feels when the package revealing these babies. The all new AKG N700 NCM2 Wireless (not sure if we need to say that anymore) headphones ????
Unboxing
I have to say the box is quite heavy compared to the other brands I got.
Personally not a fan of huge packaging (ex-greenpeace rainbow warrior in me was screaming out in agony) but I admit experience was quite satisfying.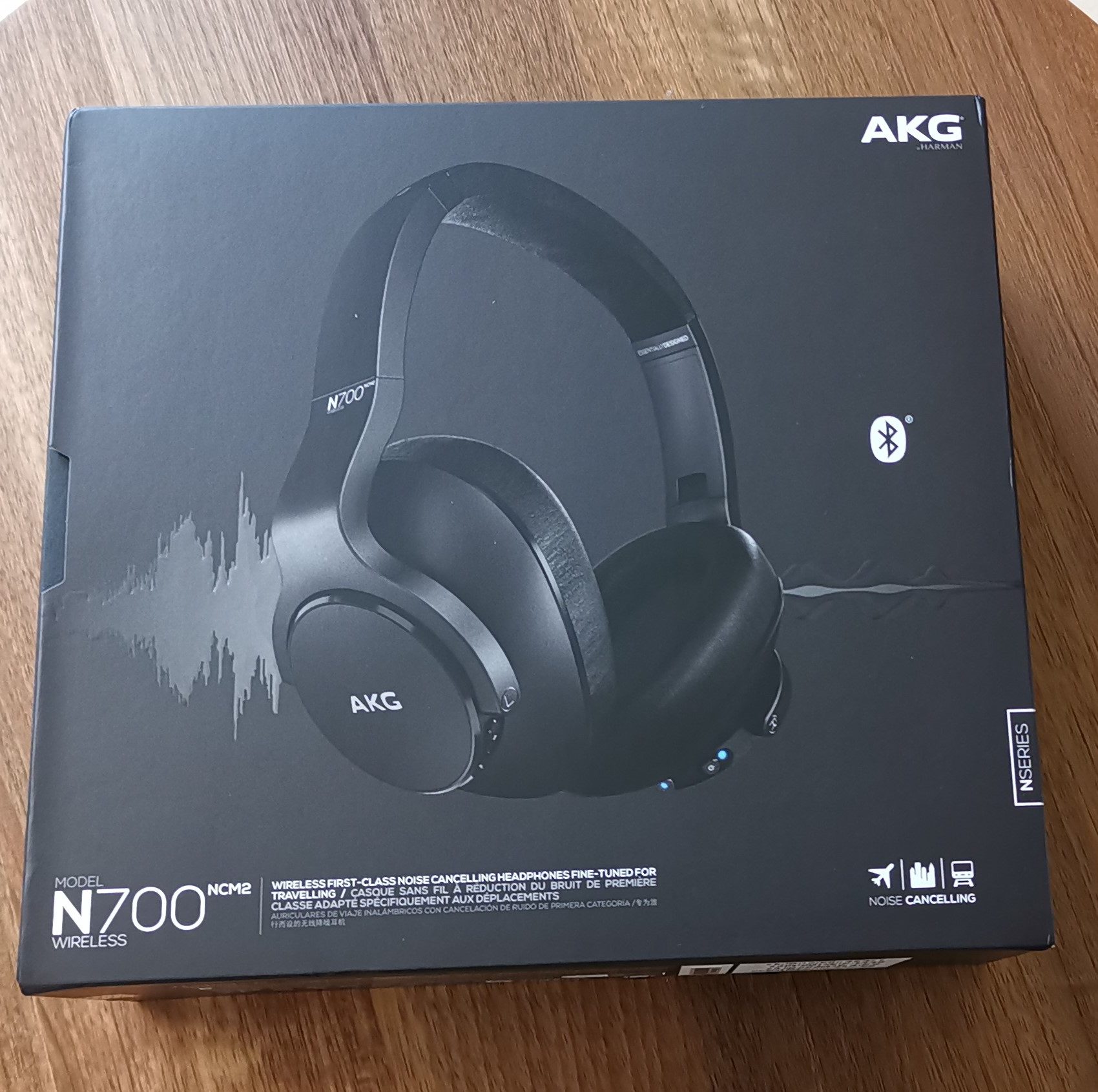 Once opened you expose one of the highest quality headphone cases I've seen, and felt (More images in below Gallery). AKG put a lot of emphasis on the presentation to showcase the high end product of these headphones. You can see why with a €295 price tag.
Both the charging cable, which is USB-C btw (YAY!!), and jack connectors made from tangle free fiber stitching with laser edged metallic tips. Even the airplane adapter is super fancy metallic built.
The Headphones
Upon picking the headphones you get a surprising feeling how lightweight they are with the apparent sturdy build. Gently twisting the over ear cups you get that stiffness feeling reassuring you they will not loosing up any time soon.
The headrest is very spongy with an A-grade chamoi leather feel.
I stretch out my arm for a full view of their style and look. You instantly get that sleek super modern design.
If they were a car I would say that I was just given the keys to the latest matt black Porsche Cayenne S with all the beautiful trimmings on the side.
On The Head
After admiring their design and I dare say sexy appeal, and taking a ton of headphones photos, it was time for the real test. How would they fit on my oversized head!
They slipped on like so smoothly on my head with the speaker cups engulfing my ears tucked in like a baby into their comfort blanket.
I admit, their tiny size compared to my Jabra Elite 85h and my son's Goji headphone are very deceiving. They were perfect fit, like they were custom built for my head.
Buttons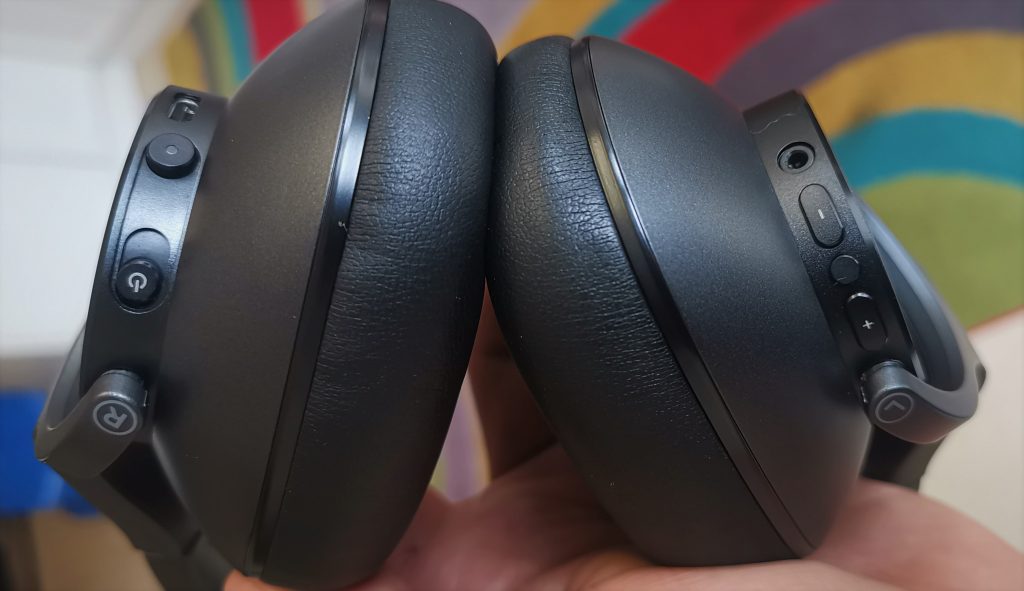 One word. Analog!
Can't believe that all the buttons are physical to the touch. For those of you want the feel of the button clicking you will love these headphones.
The left cup has the volume control and a seperate mute button between the volumes. They also serve a call answering calls.
The right cup has the power button (doubles as pairing button), and the active noise cancellation.
Quick note on their Talkthru Ambient Aware function. By enabling this you basically don't need to take the headphones off to talk to others.
Do they work? Totally! Would you look ridiculous talking to your mom while they are still on? Absolutely!
AKG App (Android)
I own a Huawei Mate 20 Pro (I know, comparatively old now but love it!) and for some reason the AKG app would not recognise the headphones.
I'm sure it is a fixable issue that AKG support forum will to come back to me with solution for. Will update results through my Twitter.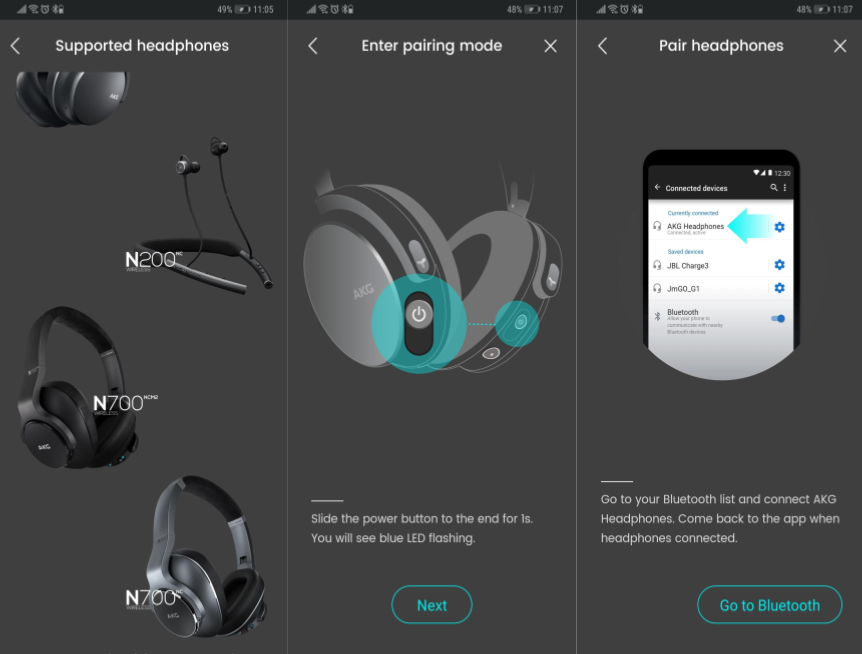 To be clear, the headphones paired and connected perfectly with the phone Bluetooth.
Verdict
An almost perfect headphone, almost. Many beautiful features yet there were few missing that other high-end headphones have.
Talk/listening time is around 23 hours before you have to recharge them, which take upto 3 hours to full. While other brands boast upto 36 hours talk time, I never recall using it before I end up recharging them.
So let's jump straight in:
Pros
Powerhouse when it comes to sound quality.
Crisp clean voice call.
Base quality you certainly don't mind damaging you ear drums for.
Folds around your head perfectly, and look sexy ????
Deceivingly compact for an over-ear headphones. You'll be the envy of your Zoom buddies.
One of the smallest carry cases I came across. Great for travelling, when we can eventually.
Best quality tangle free cables I've ever seen.
USB-C!!!
Cons
Awkward to easily place the headphones into the carry case. Takes getting used to.
No auto-pause if you remove them.
Trouble connecting AKG app to headphone (Troubleshooting pending reply from support)
Rick's likey score: 8.5/10 ????
Gallery