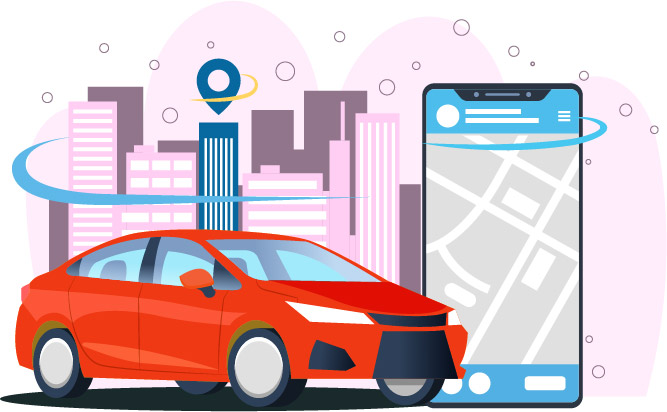 Regardless of how we view driving; some consider it a chore while others relish it, we all feel a bit better when we don't have to do extra things like checking the map or having to stop to pay for tolls.
Technology has made things easier in the form of certain apps. Now, you can save up on money and also reach your destination a little happier by just making use of certain apps.
Navmii – Ever gotten stranded in an unknown place and couldn't access your online map to know your way out? I can promise you it isn't a pleasant feeling.
A very efficient alternative is Navmii, a community-based map that has over 24 million active users in more than 180 countries. This map gives a detailed voice guide, shows traffic, speeding, hazard, and safety camera alerts. The sweetest part is it works without the internet.
M50 Quick pay app – That sinking feeling you get just as you begin to slow down on sighting a toll but realizing that you do not have any loose change to pay with has finally come to an end.
With the M50 Quick Pay app, you can pay any time before 8pm the next day. All you have to do is log in and pay with a simple scan of your card.
Pumps.ie – With the varying price of fuel all across the country, it would be awful to get stranded in one of the more expensive ones. This app lets you search and compare petrol and diesel prices around the country, letting you save the searches you want for future references.
Audible – If you are a fan of books or more precisely, audiobooks, then you shouldn't think twice about getting this app. At €9/month, it offers over 200,000 books by renowned authors like Stephen Fry, James Franco, and Eddie Redmayne.
Long drives don't need to be boring anymore when you can easily read your favourite book in the process.
ParkingTag – Having to pay for parking can be tedious. Between looking for a change and looking for a parking meter, you are bound to get frustrated before the ordeal is over. However, if you do find yourself in certain places in Dublin, Wicklow, and Laois, then ParkingTag will come in handy.
It is a free app that lets its users easily pay for and even top-up their parking from the comfort of their smart phones.
The AA App – The one thing that can potentially ruin a road trip is an accident/breakdown. However, even this can be smoothed over if you have the AA App. By being a member, the help you need is always a button away no matter the breakdown – be it a flat tyre or your battery went flat before you even left your drive.
You can even track your recovery vehicle or mechanic if it is included in your breakdown cover. To make things even better, this app helps buttress the financial impact of the journey. The member benefits offered by the app include a 20% discount off at Moto service stations, a 25% discounts off food and drinks in more than a thousand restaurants and pubs, and you could also treat your car to some Pro-shield car washes at IMO. The app offers many other advantages like being able to beat traffic and avoid tolls using its real-time road information.
Sounds too good to be true?
Then imagine this; automatically having your trip planned for you. We all know the stress that comes with sorting out the playlists for the journey, picking when and where to take your lunch break and myriad other things required to make the journey fun. By just telling the planner on this app, you will all everything taken care of for you.
Fixd – If you never pay the "check engine" light on your dashboard any mind, then you know you are not alone in it. You don't need to worry however because an app can now help you do the checking.
Although it is free, it requires a gadget that costs €53 and takes over the job of monitoring your car's health, giving the severity of the issue, and also how it will affect the car. It can be used to monitor multiple cars.
Driving can be less stressful and much more fun if you have the resources to make it so. The above-listed apps no doubt are very good examples of such resources as they will make a drive less stressful and much more fun than you could have imagined.