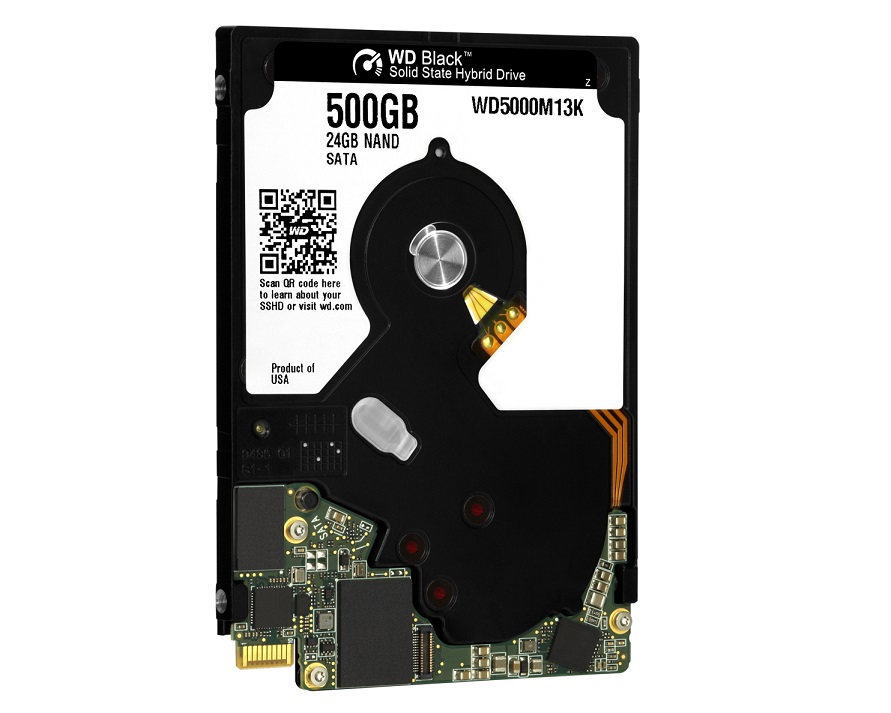 Western Digital and SanDisk have teamed up to release an SSHD together. Using a 500GB WD Black hard drive combined with SanDisk ISSD stoage as cache. Both companies are pushing to bring the best of both worlds when it comes to typical platter hard drives for cheap storage and SSD for amazing speed.
"I am delighted for SanDisk to team up with WD on these exciting new hybrid products," said Kevin Conley, senior vice president and general manager of client storage solutions at SanDisk. "By combining SanDisk's unparalleled flash memory expertise and technology with the hard drive know-how of WD, WD Black SSHDs offer outstanding hard drive-like capacity, and the slim form factor and the level of performance that you will only get with flash memory solutions."

"Working with SanDisk, WD realised our vision for products that combine the best of both technologies," said Matt Rutledge, vice president of client computing at WD. "WD's SSHDs are a significant achievement in the continuing SSHD/flash storage revolution."
The companies are pushing these out to OEMS first, with the wish to get them into more ultrabooks for increased storage storage capabilities with the benefit of having an SSD cache for better performance, not to mention the low profile design. There is no word on availability to the end user or even price at this stage, but that will be a seperate announced down the line when it happens.