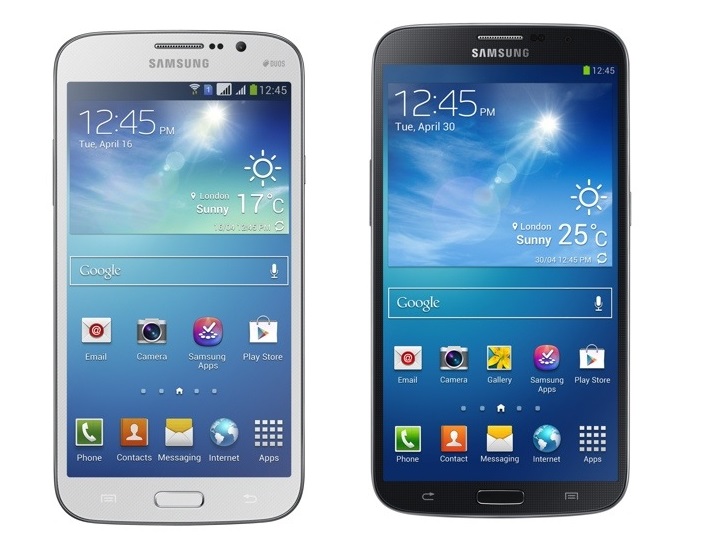 Samsung have announced yet another line up phones and shortly have the announcement of the Galaxy S4. The new line of devices are dubbed the Galaxy Mega series and will come in two different sizes. The top contender of the new line is the 6.3-inch display with 1280 x 720 resolution, powered by Android 4.2 and a dual-core 1.7GHx processor, other specs include an 8 megapixel camera GPS/WifI LTE/HSDPA. The 6.3-inch beats will have a 3200mAh battery. This version will come in both 8 and 16GB variants.
The 5.8-inch version downplays most of the specs besides the Android version which is still running 4.2. The screen has a resolution of 960 x 540 and a lower clocked dual core processor at 1.4GHz. The 5.8-inch version will only come in a 8GB version.
The new line of devices could be Samsung way of testing the water for higher display size devices. The Galaxy Note series saw the biggest jump in screen sizes and was met with some concern, but as it turns out, bigger sizes displays has a huge market and the Note 2 saw impressive sales. There is no word on availability or price, but an update will happen once the details are shared.