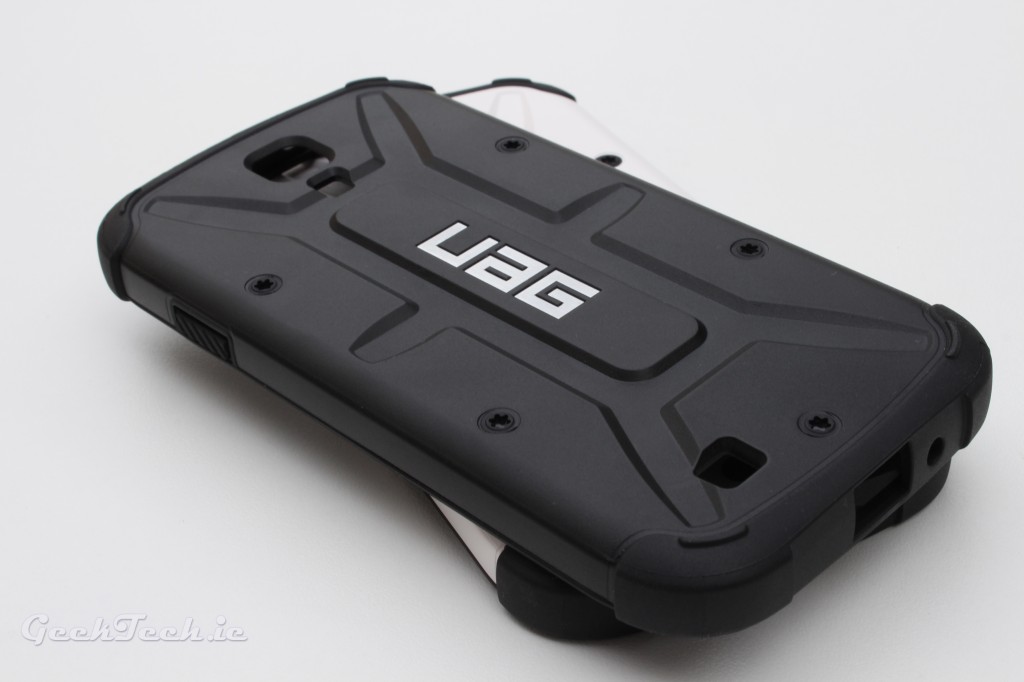 New devices mean new accessories and the number one accessory will always be a cover/case or some form of protection for your smartphone and for good reason, so with that in mind up for review is the new Urban Armour Gear for the Samsung Galaxy S4. We have both the Navigator and Scout for your viewing pleasure. UAG have moved away from the new design they created for the Galaxy Note 2 and iPad series, going back to the original design.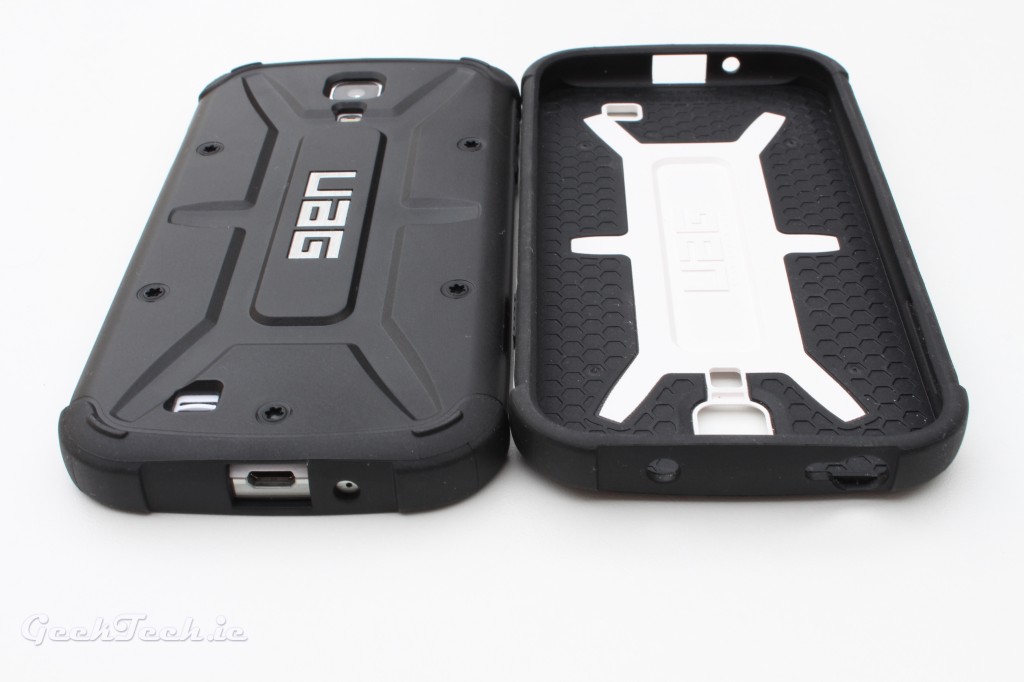 The new covers come in a slew of different colors and we taught it best to include the names of each below and their respective colours.
Aero = Navy
Blue Navigator = White
Outland = Dark Orange
Scout = Black
The color difference on each case is contained on the inner area. The outside, which is made up of a softer composite is black on all of them.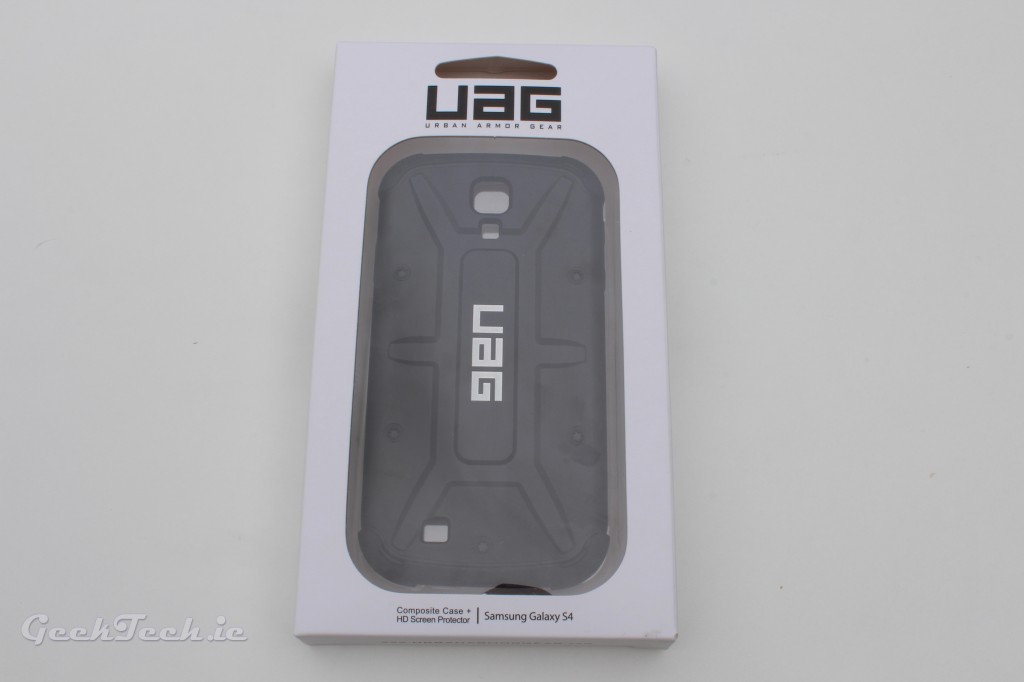 The package is identical to previous UAG covers. We have a front view of the cover itself, really showing of the design. The above shot is of the Scout version.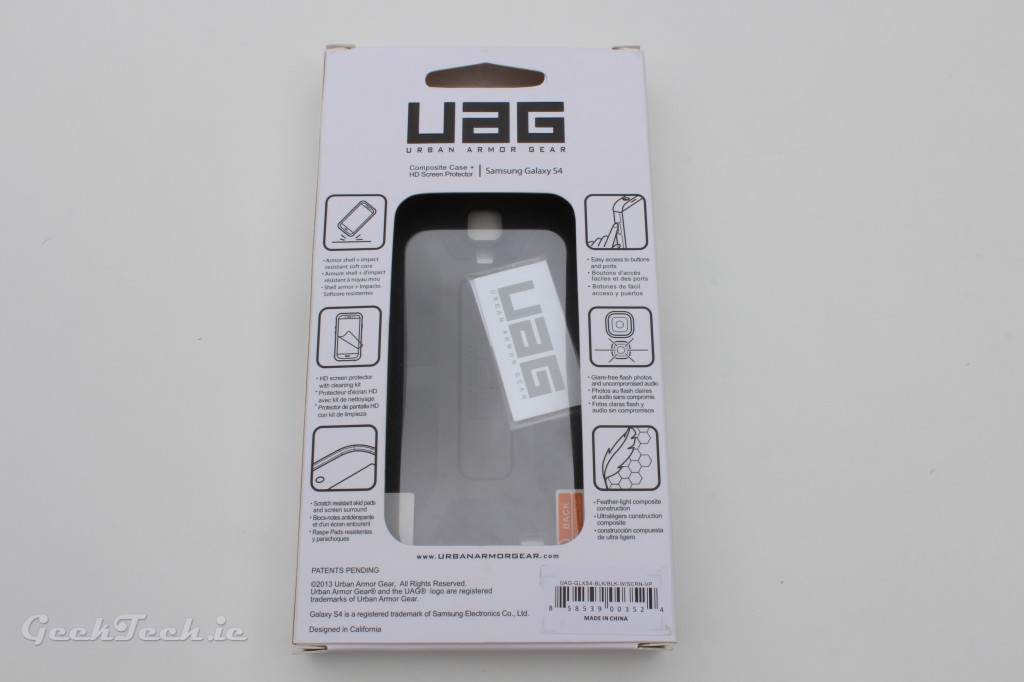 The back of the package details information on the cover itself. Each cover comes with a screen protector, cleaning cloth and piece of cardboard to smooth out any bubbles when applying the screen protector.
Navigator
Scout
Conclusion
The UAG covers are fantastic, rather simple conclusion but after using the Navigator for a week (I just love anything black and white) there really isn't any other way to put it. The cover fits perfectly on the device, gives cut outs to everything that's needed and doesn't add much bulk to the size of the device. I even dropped my S4 a few times during the week, but it survived.
UAG added extra padding around the corners which we have said before is the main culprit for shattered displays, the reason is simple, small impact points when you drop your device will cause too much shock for the devices screen to handle, regardless if it's gorilla 2 or 3, so UAG made sure to cover those areas with extra padding, which shows they know what they are doing.
This is all great, but the fact the UAG covers look amazing as well should really put the UAG covers on anyone's lists, especially if your looking for protection and style. Although it's possible the look isn't for everyone. None the less they have a good few colours to choose from and possibily more in the future. The current price on the covers is $35:99 which again is high compared to cheaper covers, we feel the quality these covers bring can easily account for the premium price tag.
[youtube width="670″ height="440″]pSw0JEcVn1o[/youtube]
A big thanks to UAG for sending the covers out for review. Check out their site if your looking to get a new cover. They support devices from Apple, Samsung and HTC. urbanarmourgear.com