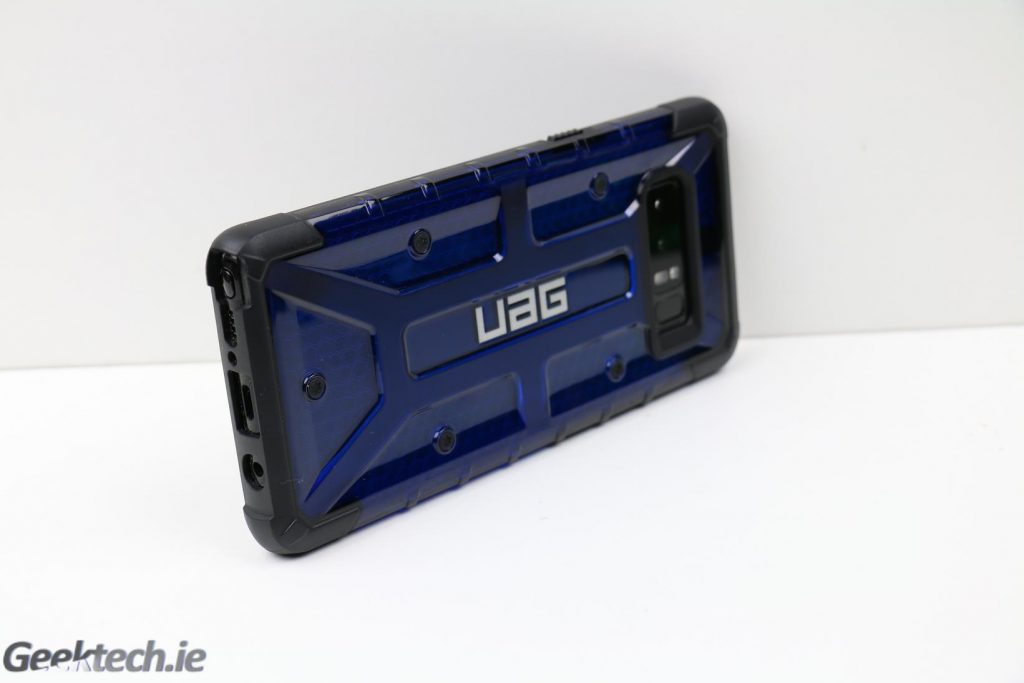 Over the last year it has become more popular for phone manufacturers to use more and more glass in the protect designs, and while we are getting more beautiful looking devices, it's getting easier and easier to end up with a broken device.
Be it the complete screen shatter, or damaged back, nobody likes to have a phone that is no perfect. Regardless of the design, we feel a cover is a must for a smartphone. Since Flagship devices from Samsung, iPhone, Sony and others are have reached close, if not over €1,000. Getting a good cover is more important.
Today we're taken a look at the Plasma cover for The Galaxy Note 8 from Urban Armour Gear. We have the Blue color and we're using the Black Note 8. Let's dive right in a take a look at the cover itself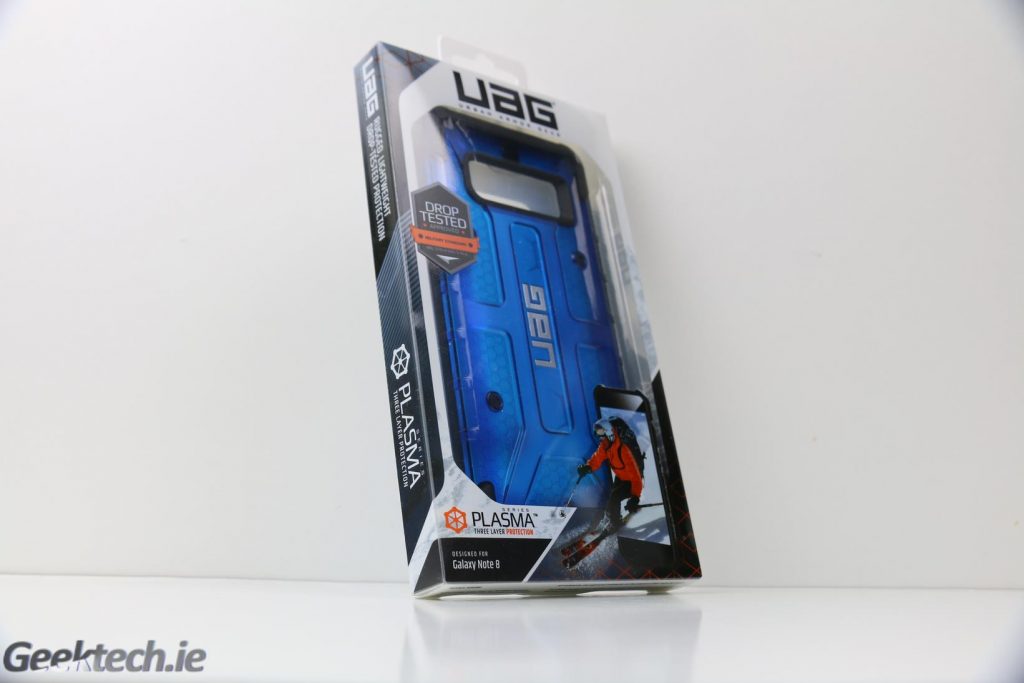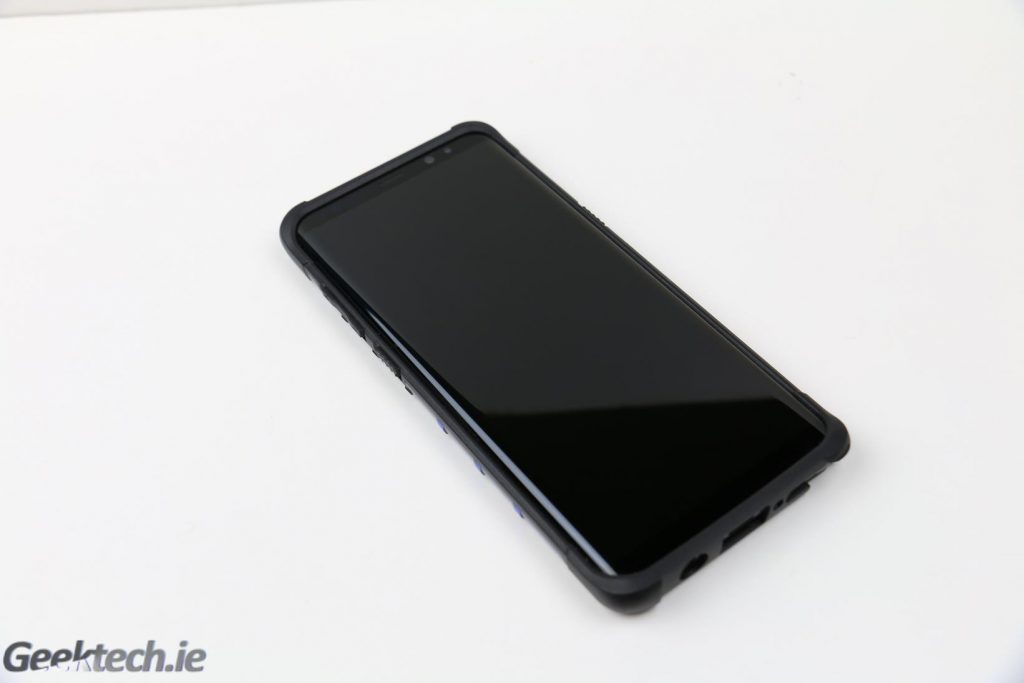 We also like to see a cover offer significant coverage around the edges and above the display. More so when it comes to Samsung's infinity display's. This means having the device with the screen facing down on a table, it still keeps the display from touching anything. This also helps if you drop it and it hits screen side first.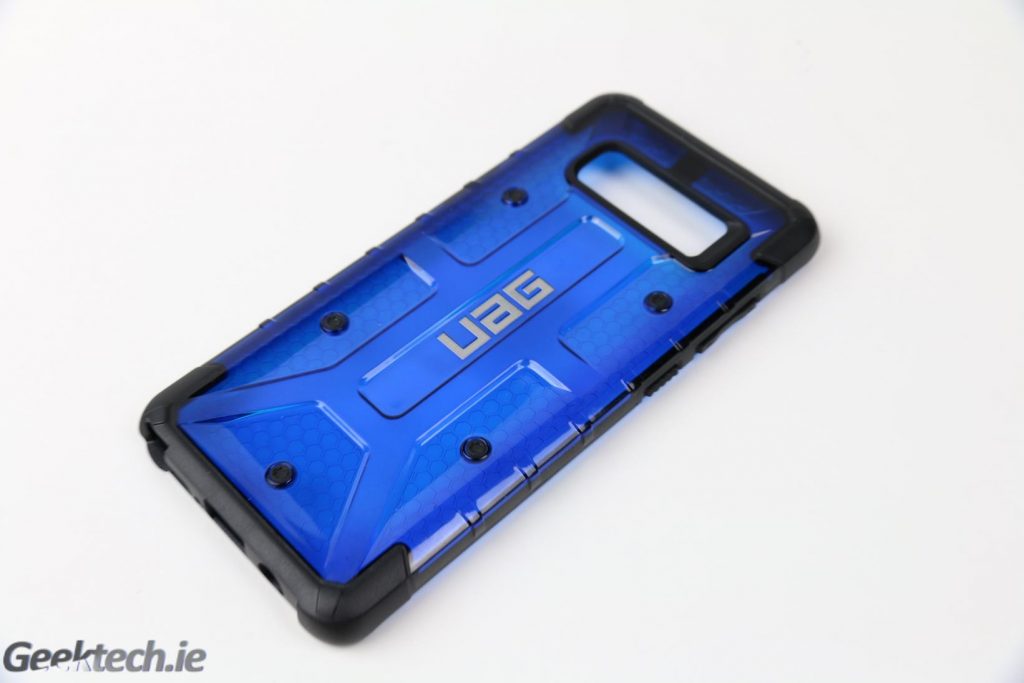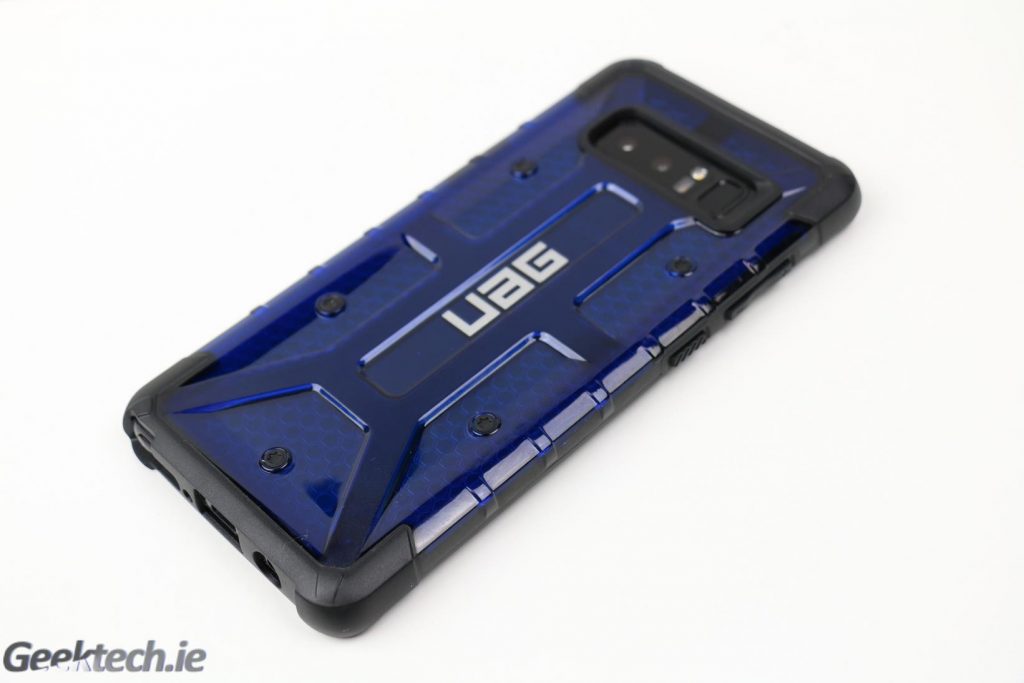 The corners have extra reinforcement to prevent those awful drops from shattering the entire display/glass of your device. Another important feature of any cover.
Conclusion
The Plasma cover offers the same design and level of protection that we have seen from UAG in the past. The semi-transparent Blue looks really good with the Black Note 8, but will of course go well with other Note devices.
The level of protection is the most important aspect when it comes to a cover. Design is subjective, but for us, we love the military style, and it always stands out. UAG also do a lot to make sure the cover is strong in the right parts. Throughout the years of using UAG covers on various devices, we have never had a single broken display, or any damage to speak of, and that's after some nasty drops.
Ultimately you want a cover that protects your phone, while offering a nice design and feel. The UAG Plasmic adds a bit of bulk to your device, but it still manages to look and feel great in the hand (excellent grip), and it does it while offering top protection. Its RRP is around €30-40, but can be had for cheaper during sale periods. It's not the cheapest cover around, but spending less that 5-percent of the device value may be warranted. We definitely feel it ticks all the right boxes to be recommended to anyone looking for great protection for their Galaxy note 8.