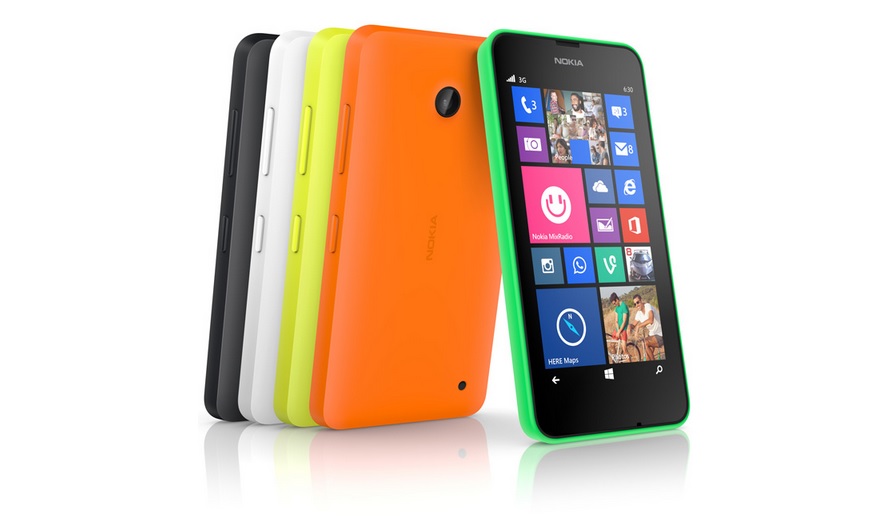 Nokia have just announced the Lumia 930, being their latest high-end phone, but they haven't forgotten about the budget market where they seem to be aiming most of their devices in recent times. The latest budget devices coming from Nokia are the Lumia 630 and 635. Both share identical specs with the 635 including LTE support and the 630 coming in two variants with one having dual-sim support. Nokia have included a 5Mp camera on the back with autofocus, but details stop there on the camera specs.
The smartphones include a Snapdragon 400 chipset with 1.2 Ghz quad-core processor with 512MB of RAM, 8GB included storage with MicroSD support up to 128GB. Screen wise, we have a 4.5-inch with 854×480 resolution and Gorilla Class 3. Finally we have WiFI B/G/N, Bluetooth 4.0 and an 1830mAh battery.
The Lumia 630 will begin rolling out sometime in May in  Asia, Russia, China, India and Europe. Price tags for the devices start at $159 for the single-sim 630, $169 for the dual-sim. The Lumia 635 will start rolling ou in July in the same areas, but including the US with the price tag starting at $189. Both devices will also come in Five different colors pictured above.
Source: Nokia.com