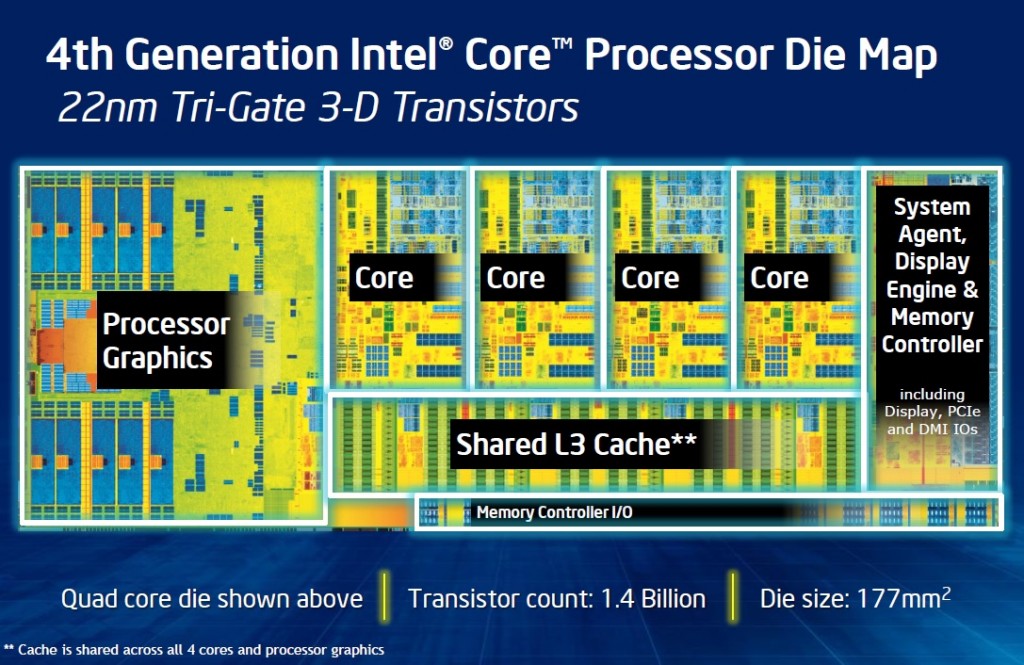 Intel have lifted the curtains on Haswell and are officially shipping it on June 4th (this coming Tuesday). Let's dive right into what Haswell will be bringing to the table and there are some pretty cool things to talk about. The first thing is that Haswell is truly being emphasized on Mobile and Intel have gone ahead and built it from the ground up using Intel's North Cape prototype.
Haswell Mobile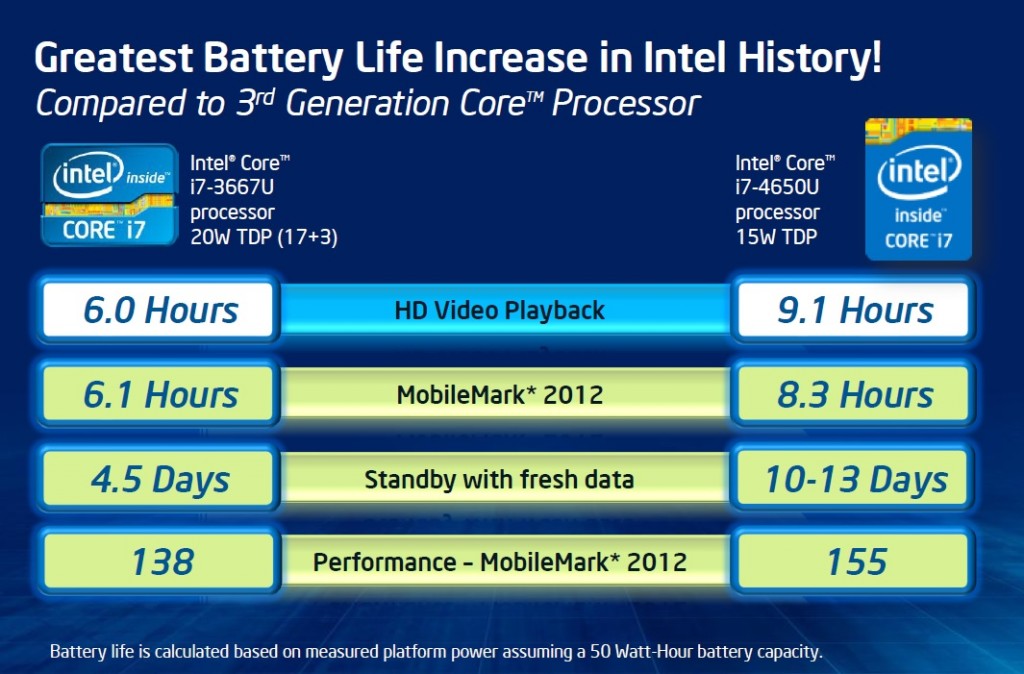 The main aspect for mobile technology is the fact it has a battery and Intel are pushing for more efficiency with Haswell, with zero performance loss with a 50-percent longer lasting battery life compared to previous generation Ivy Bridge. This is due to the decreased TDP wattage coming from 20W(17 on CPU and 3 on Chipset) to a total of 15W on Haswell.
The image above shows the i7-4650U lasting 9.1 hours which is an increase of 3.1 hours over the 6 hours that the i7-3667U lasted. So 50-percent is right. We also see a massive increase in standby time with fresh data from 4.5 days to 10-13 days. So Haswell truly wants to prove it can last longer.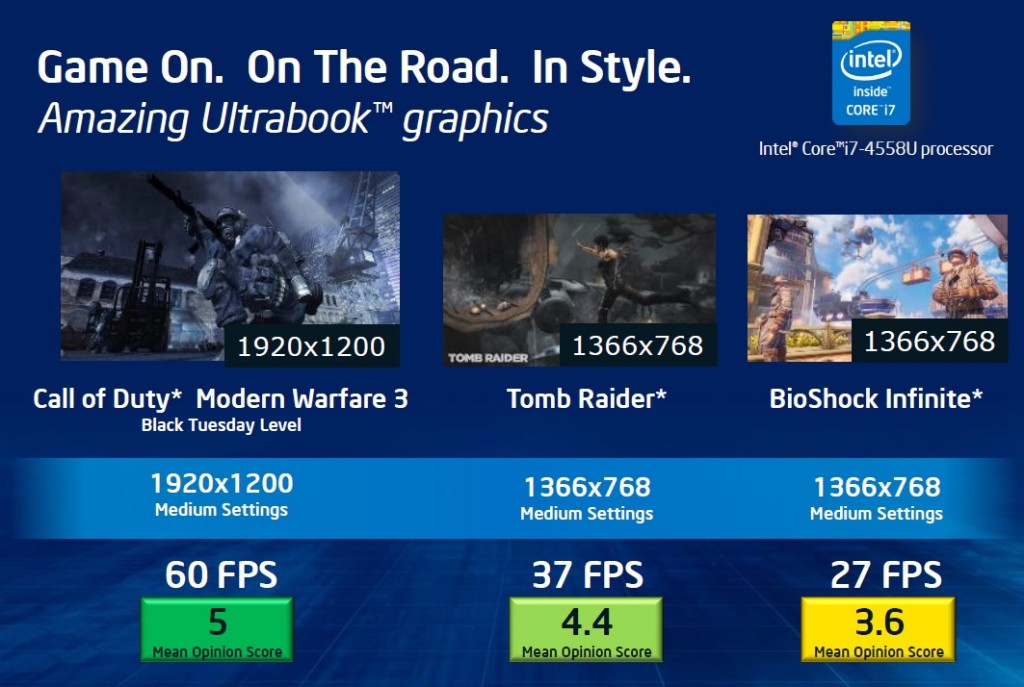 That is not all Haswell mobile has to offer, the graphics side of things offers a 40-percent increased in graphics performance. This gives Ultrabooks the ability to play new titles set on medium with 1,336 x7 68, not bad for integrated graphics.
Haswell Desktop
Now Intel aren't forgetting about the desktop side of things, not at all. introducing the line of 4000 series.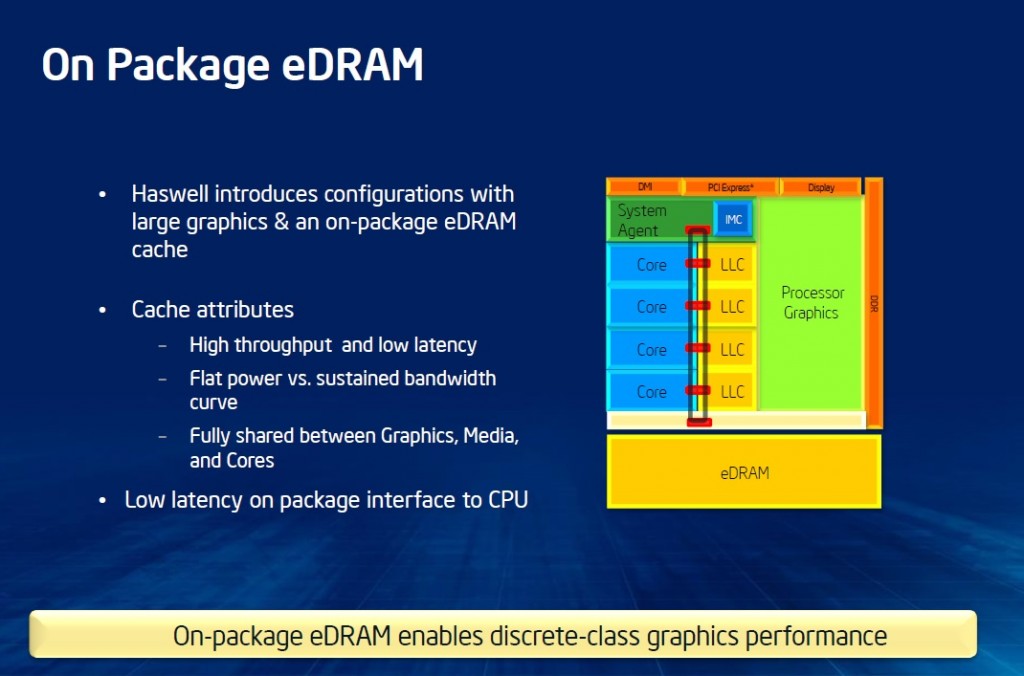 The new line of Desktop CPUs include embedded DRAM which is shared with Graphics and the CPU and allows for increased performance. Since most people using a Desktop computer will more than likely have a dedicated graphics card rather than rely on Intel side of things., however HD playback is an advantage to those looking to build a fairly powerful HTPC and not have to worry about a graphics card.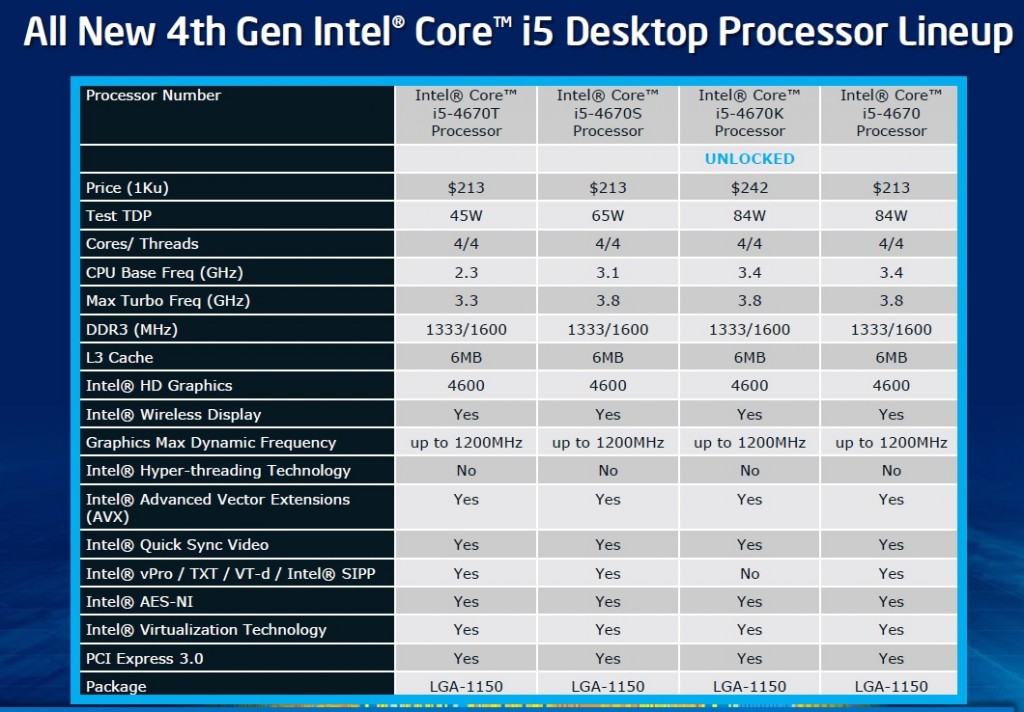 So Haswell is available this coming Tuesday and the cost for for the I5 and i7 series are above and below. Check out the rather extensive gallery below for all the details from the Intel presentation.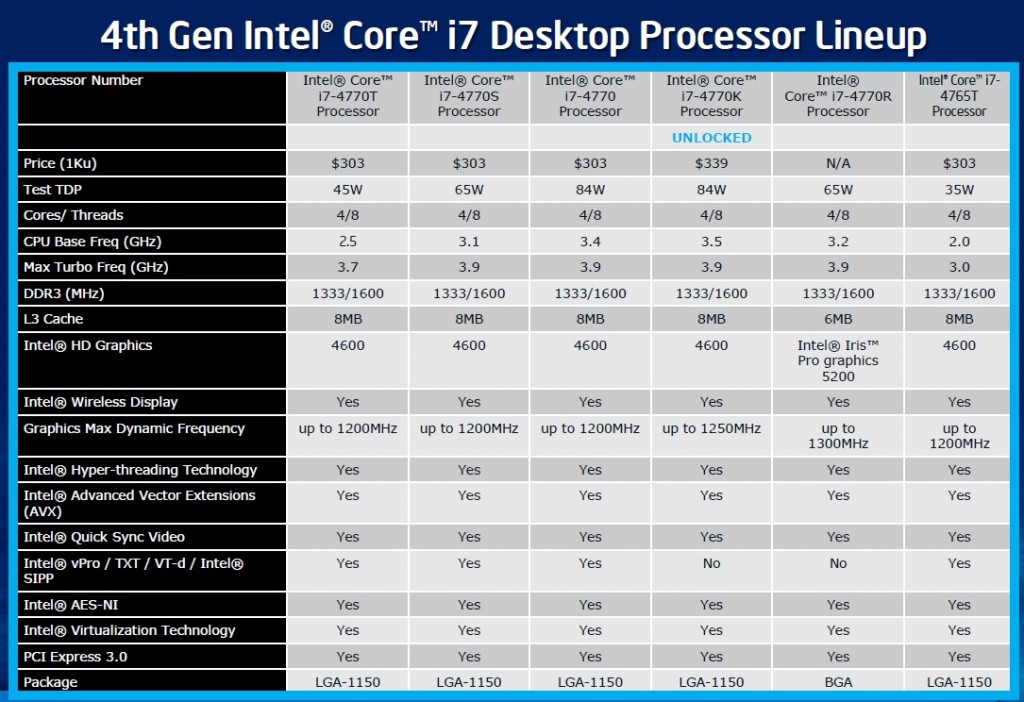 Haswell Mobile Gallery
Haswell Desktop Gallery