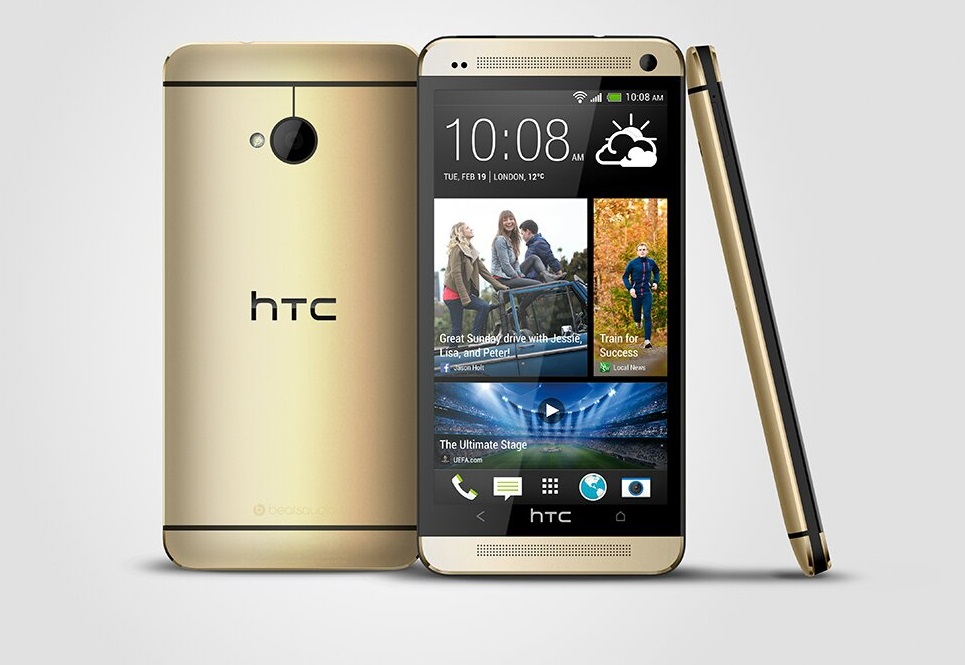 It was only recently that HTC announced the Vivid Blue version of the HTC One, but that hasn't stopped them from brining yet another colour variant to the market and this time it's a slick Gold device. The new Gold smartphone will be available at different times in all the different regions and will becoming to Ireland in early 2014. Altother we have the Silver, Black, Vivid Blue , and now Gold HTC One smartphones available. Check out the press release for more info.
[accordion title="Press Release" id="id-here"]
The world's best smartphone is coming to Ireland in Gold 
HTC, a global leader in mobile innovation and design, today unveiled its award-winning HTC One flagship model in a sophisticated new colour and building on the existing colour portfolio of Silver, Black, Blue and Red. The new HTC One in Gold packs the power and acclaimed features of this premium model into a brushed body with black accents that oozes luxury and style. 
Philip Blair, President of EMEA commented, "Building on the all metal design of the HTC One, and the recent success of the HTC 18 carat gold MOBO phone, we are excited to have developed our own gold device, offering yet more choice to consumers".
 The HTC One has won international recognition for its stunning design. With its striking brushed finish and metal unibody design, the latest shade makes gold the glamorous colour of the festive season and a must-have for starting 2014 in style.
 This latest addition to the family comes with all of the features of the HTC One including HTC Zoe, HTC BlinkFeed and HTC BoomSound and will be available through a number of partners. 
Prices start from FREE across all networks and €449 for sim-free options. HTC One Gold will be available in Ireland from early 2014. 
[/accordion]