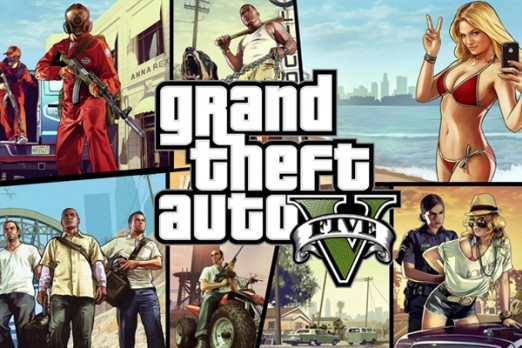 Take-Two interactive have sent out a press release detailing how well GTA V has done and to put it simple, GTA V is the fastest selling game every made and may in fact be the fastest selling entertainment product ever made. Black Ops 2 previously held the crown making the $1 billion milestone in 15 days and GTA V has done that in just three. Obviously being the most anticipated game of not only the year but the decade will results in massive sales, but they have shattered every record that came before it including making $800 million in just one day alone. The numbers are difficult to break down based on having collectors editions, but basically they have already sold at least 15 million copies of the game. So a big congrats to Rockstar North and Take-Two interactive on making history with GTA V. Check out the press release below for a bit more info.
[accordion title="Press Release" id="id-here"]
Grand Theft Auto V® Worldwide Sales Surpass $1 Billion In First Three Days
Fastest entertainment property in history to reach significant milestone*
New York, NY – September 20, 2013 – Take-Two Interactive Software, Inc. (NASDAQ: TTWO) today announced that Grand Theft Auto V, the critically acclaimed latest release from the iconic interactive entertainment series, has achieved worldwide retail sales of more than $1 billion during its first three days on sale, according to Company estimates. We believe this marks the fastest that any entertainment property, including video games* and feature films**, has reached this significant milestone.
"Grand Theft Auto is a cultural phenomenon and Rockstar Games continues to redefine what can be achieved in interactive entertainment," said Strauss Zelnick, Chairman and CEO of Take-Two. "We are incredibly proud of the extraordinary critical and commercial response to Grand Theft Auto V."
Developed by series creator Rockstar North, Grand Theft Auto V is currently available for the PlayStation®3 computer entertainment system and the Xbox 360® video game and entertainment system from Microsoft. The title is rated "M" for Mature by the ESRB.
[/accordion]