Not content with letting Intel rest for even a moment with any victory to keep it warm, AMD have barnstomed back into superiority with the announcement of their new 3D V-Cache enabled Ryzen 7 5800X3D desktop microprocesor.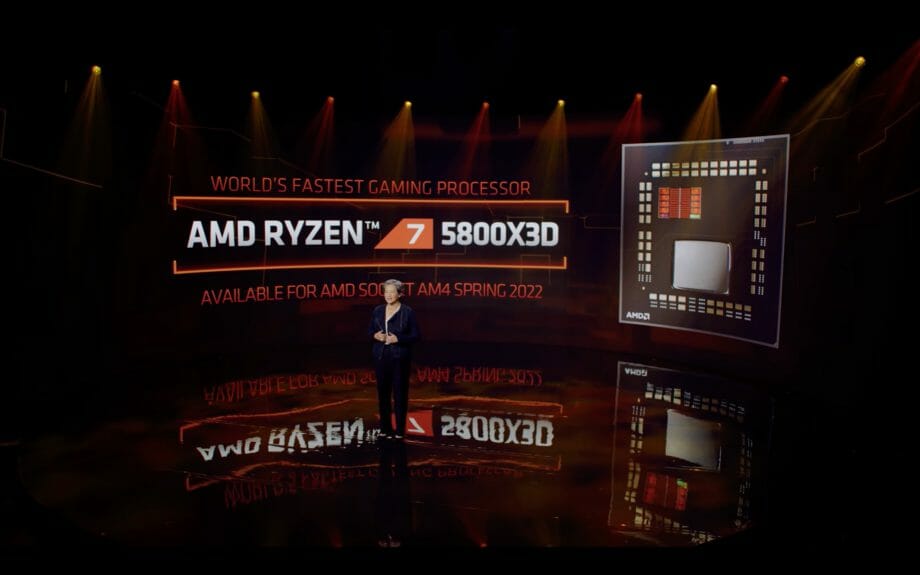 A follow up to the highly successful 5900X and 5950X members of the Ryzen 9 Zen 3 based "Vermeer" family, the 5800X3D promises to be a potent chip, scoring a 36% lead over the 5900X in Watch Dogs Legion at 1080p, 24% in Far Cry 6, 21% in Gears 5 and 9% in Shadow of the Tomb Raider.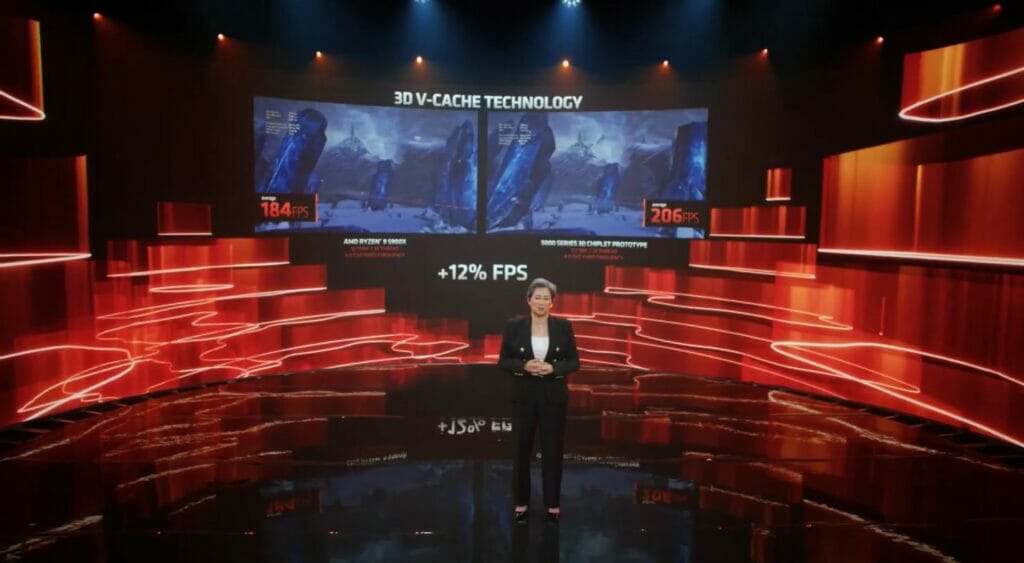 It's well known in the industry that Ryzen loves fast RAM, with higher frequency, Dual/Quad Channeling and even Dual-Ranked DIMMs making a substantial difference to Ryzen performance. 3D V-Cache aims to bring faster and more capacious on CPU memory cache to the Ryzen platform, letting the CPU buffer even more instructions than before to speed up performance. Ryzen 7 5800X3D is the first CPU coming to the consumer market that will have the technology, bringing the technology previously demoed for the public during Computex 2021 into the hands of consumers.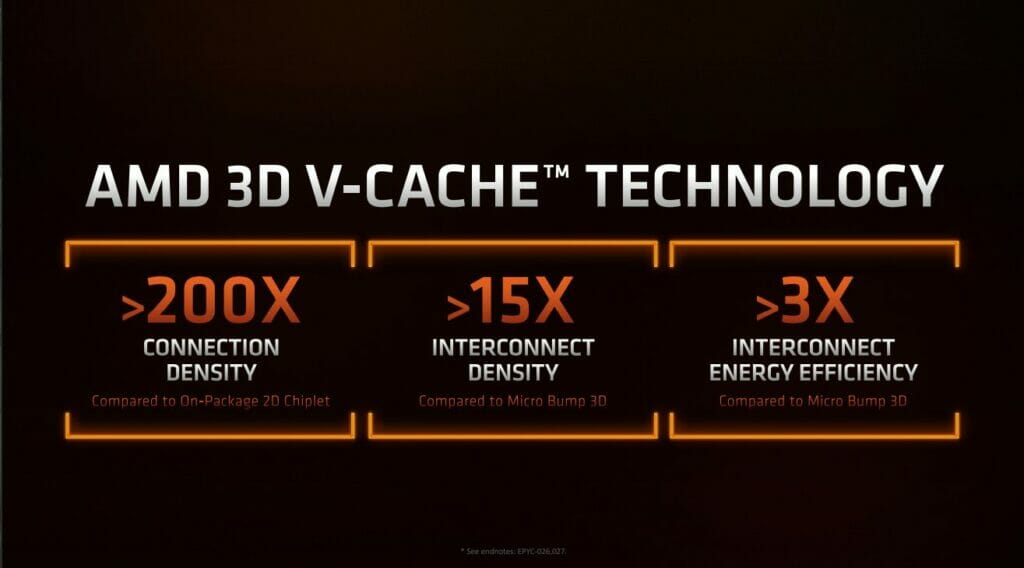 3D V-Cache is a complete remaging of the on-die cache that all modern microprocessors have to keep their pipelines fed. With 19+ Pipeline Stages, it's crucial to keep instructions quick to hand, in the event of any branch prediction or pipeline stall events. With system RAM latency being much slower than L1, L2 or even L3 cache, CPUs need an ever bigger on hand pool to cache instructions to keep every core fed with data and to maximise performance. This is where V-Cache comes in.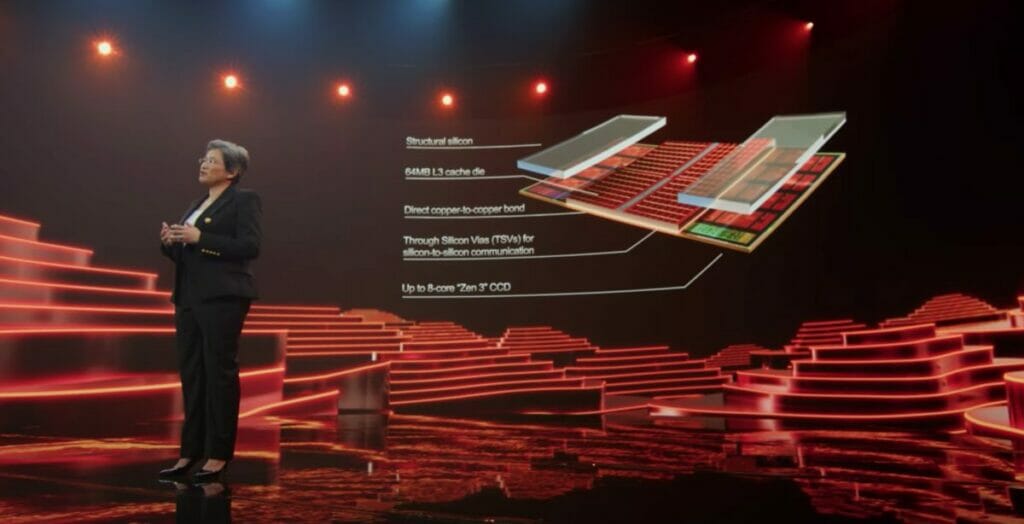 3D V-Cache promises to solve the age old issue of trying to pack more and more dense transistors into such a small die. Memory takes up space, physical space. The larger the cache, the more power and space is needed. AMD through relentless innovation and drive to bring the industry forward, did for CPUs what NAND manufacturers such as Samsung did for SSDs, designed memory that can be stacked, boosting on die cache to heights not ever seen before, enabling ever better performance and capability.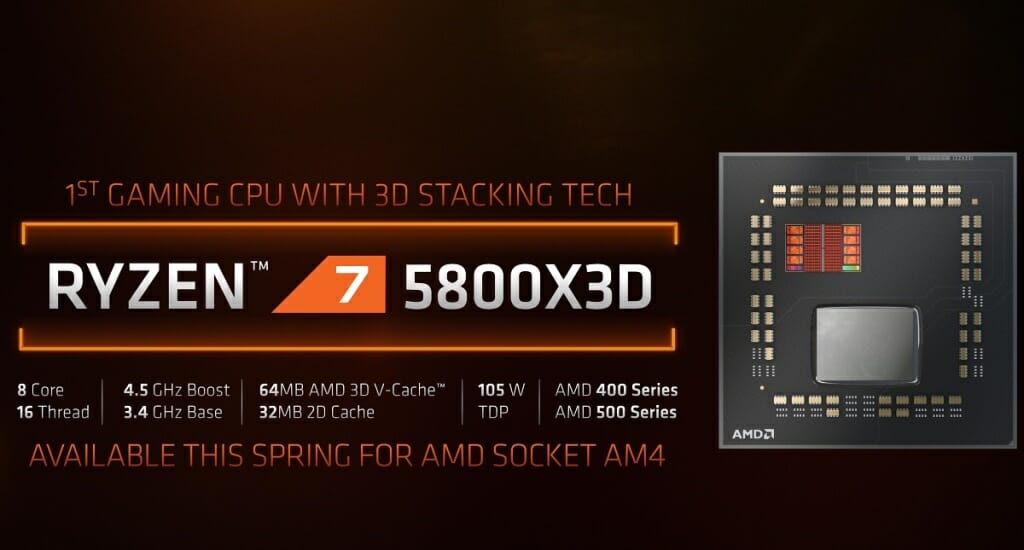 With 512KB of L1, 4MB of L2 and a whopping combined 96MB of L3 cache, AMD have supercharged Zen 3 for the Desktop and unquestionably brought a mammoth amount of power to the table, all fitting in a very reasonable 105w TDP and support for 400 and 500 Series AMD chipsets.
Availability is slated for this Spring with an MSRP forthcoming.