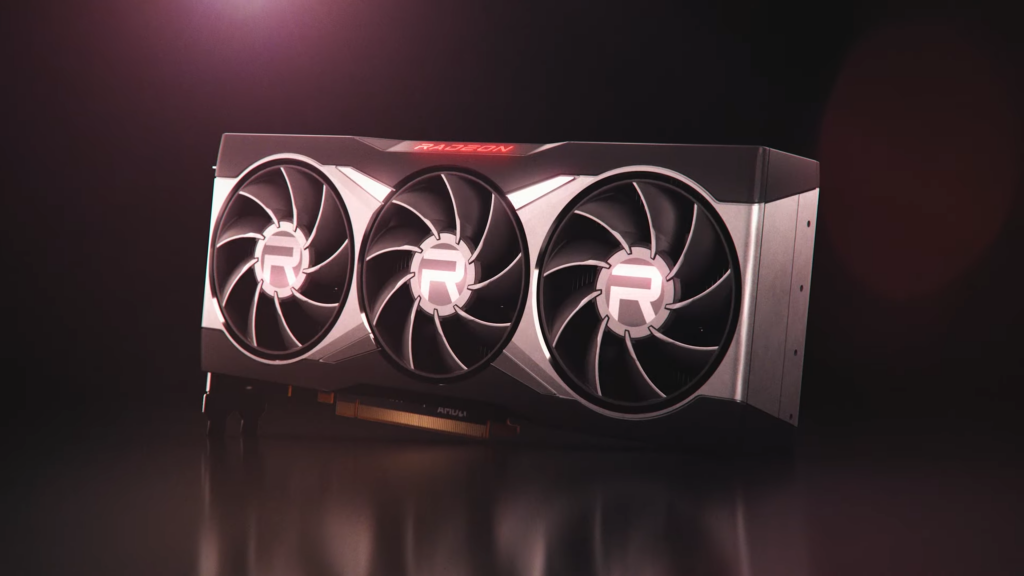 AMD's Where gaming begins episode 2 has just taken place and with it we got all the details on the launch of the next generation of GPU's. Dubbed big Navi the next high end graphics card from AMD will launch under the Radeon RX 6000 series and use their RDNA 2 architecture.
During the event AMD announced 3 new GPU's coming to market this year. The best in class announced at the end of the event was the RX 6900 XT and was shown via some graphs to beat Nvidia's RTX 3090 GPU. Let's breakdown the new GPU's from AMD and see what they have to offer.
MODEL
CU's
TDP (Watts)
Game/Boost FREQ. (GHz)
Memory
Infinity cache
SEP (USD)
RX 6900 XT
80
300W
2,015MHz/
2,250MHz
16GB GDDR6
128MB
$999
RX 6800 XT
72
300W
2,015MHz/
2,250MHz
16GB GDDR6
128MB
$649
RX 6800
60
250W
1,815MHz/
2,105MHz
16GB GDDR6
128MB
$579
The new line up of cards come with a lot of new features including infinity cache, which AMD are stating removes bottle necks for memory bandwidth when running memory intensive applications. AMD noted that this was a massive step toward improving their efficiencies on RDNA2.
Advanced features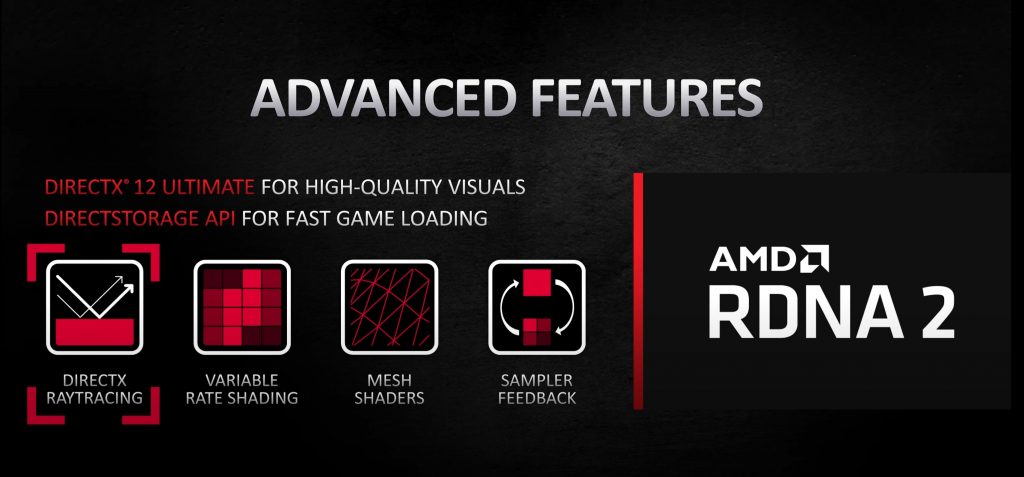 RDNA 2 includes a list of new features along with DX12 Ultimate support, Direct Storage API (once its released) and more. Ray tracing is on board now and implemented directly into every compute unit by way of ray accelerators. This allows increase ray tracing support significantly more compared to software only methods.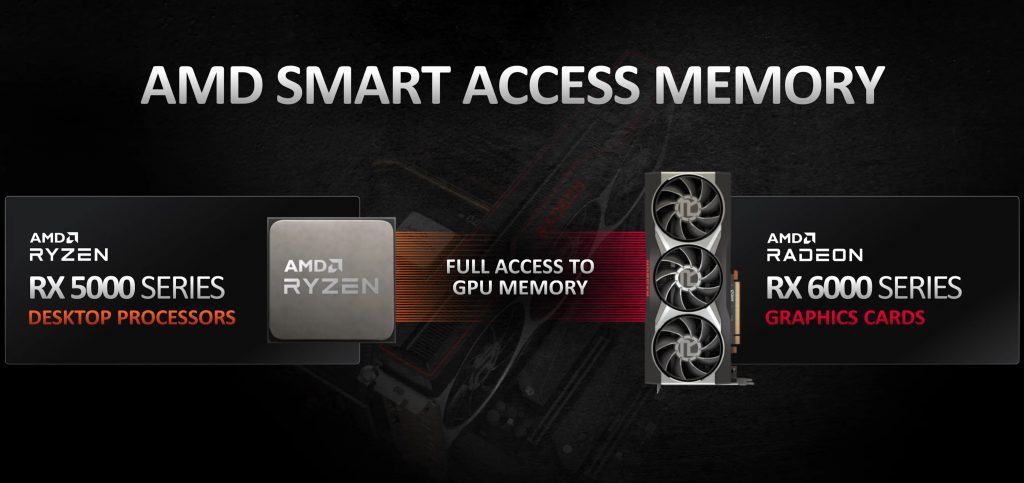 Pairing an RX 6000 series card with a Ryzen 5000 series CPU will actually net you some extra performance compared to any other setup. This is due to AMD providing full access to GPU memory via ZEN3 chips. The performance varies greatly depending on the game and developers can take greater advantage if they work on it a little, so we may see bigger jumps in the future.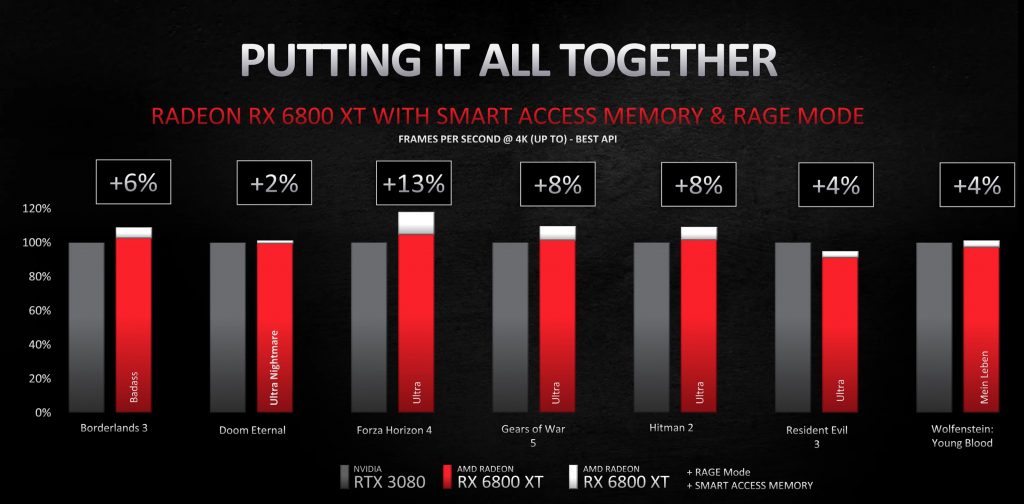 This performance increase shown in the charts above also include Rage mode; which is basically overclocking the card ever so slightly to gain that little bit more performance.
Radeon RX 6000 series
RX 6800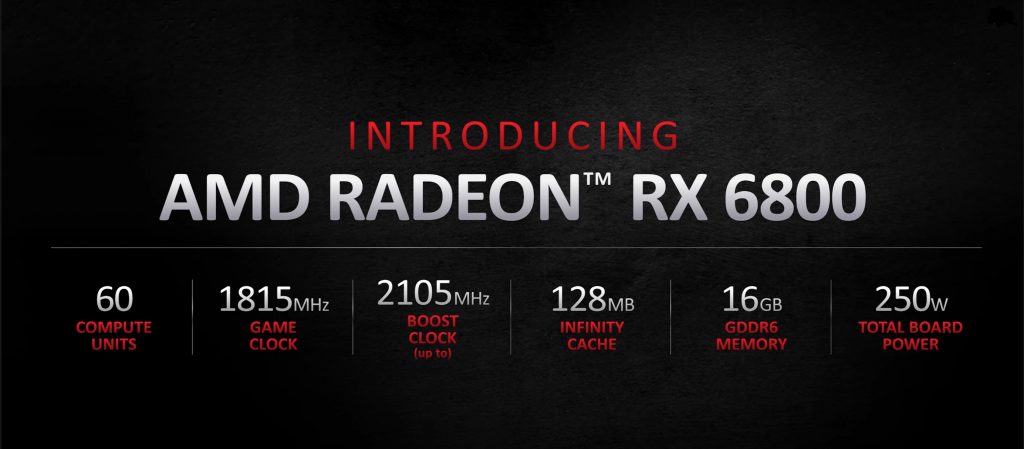 Starting with the RX 6800, we can see 60 compute units and a boost clock of 2,105MH. This card will ship with the same 16GB of GDDR6 memory and 128MB infinity cache as its bigger brothers. The RX 6800 will retail for $549.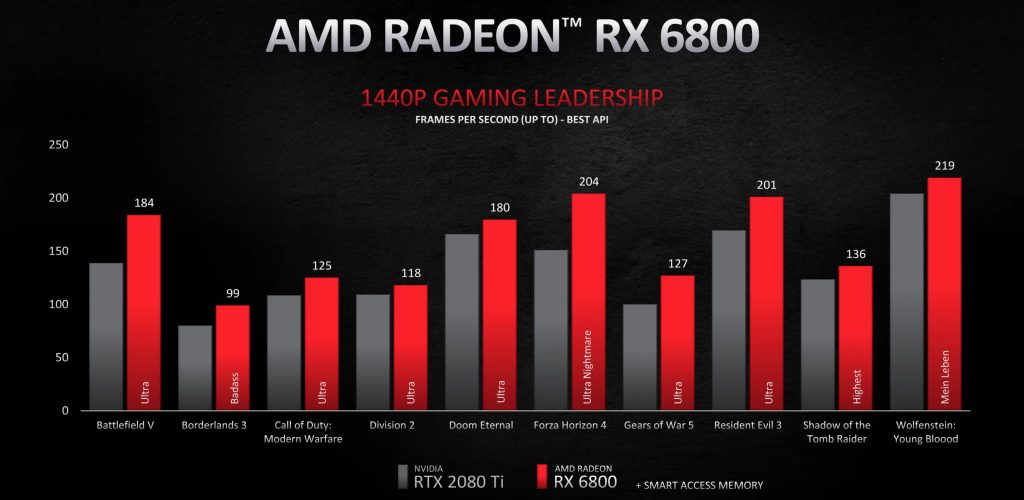 Performance graphs shown during the event have the RX 6800 steadily beat an RTX 2080ti across the board in 1440p gaming. These numbers are with using Smart access memory, and as noted above is only available when paired with latest Ryzen 5000 series CPU's.
RX 6800XT/6900XT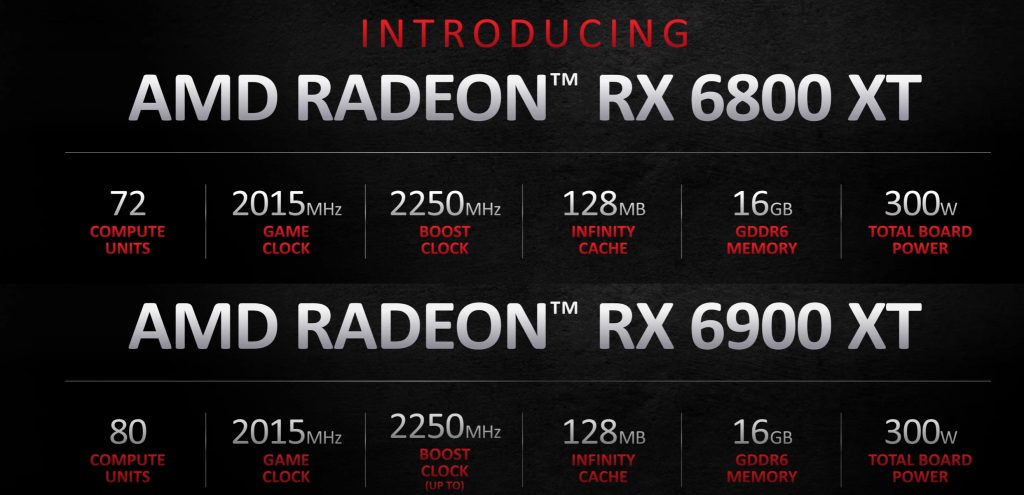 The 6800XT takes the CU count up to 72 and the boost clock speeds up to 2,250MHx, which stays the same for the 6900XT but with a larger CU count of 80. These cares will ship for $649 and $999 respectively.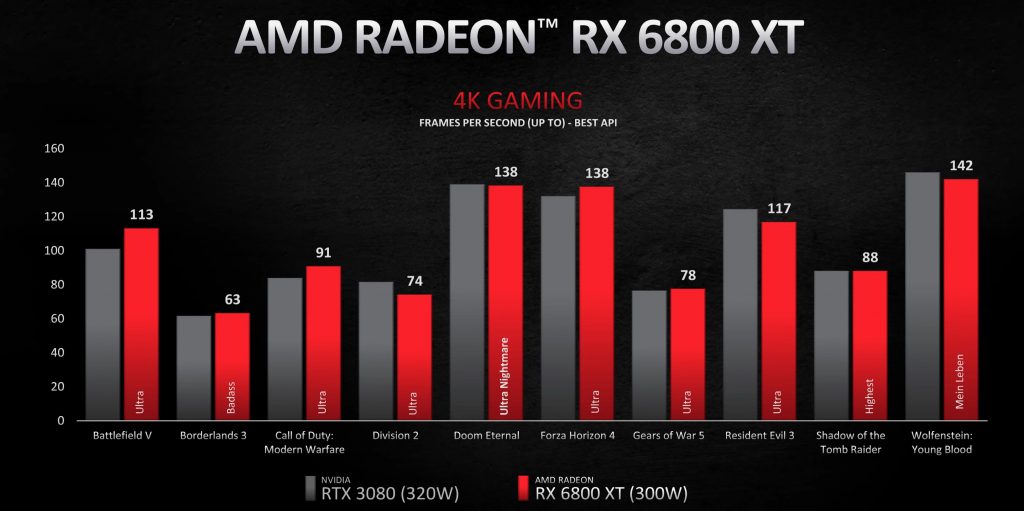 The 6800XT is showing to trade some nice punches with the RTX 3080 here and of course does so using less power. This brings AMD back into competition or the high end gaming market and means gamers are the winners overall.
AMD's flagship RDNA 2 GPU based on the benchmarks shows offers better performance than Nvidia's own RTX 3090 GPU. That's basically a $999 GPU beating a $1,500 GPU. It's important to wait for actual reviews before having any real comparisons and as such we recommend anyone in the market to wait until such reviews are released. However, it is again looking great for gamers overall.
Release dates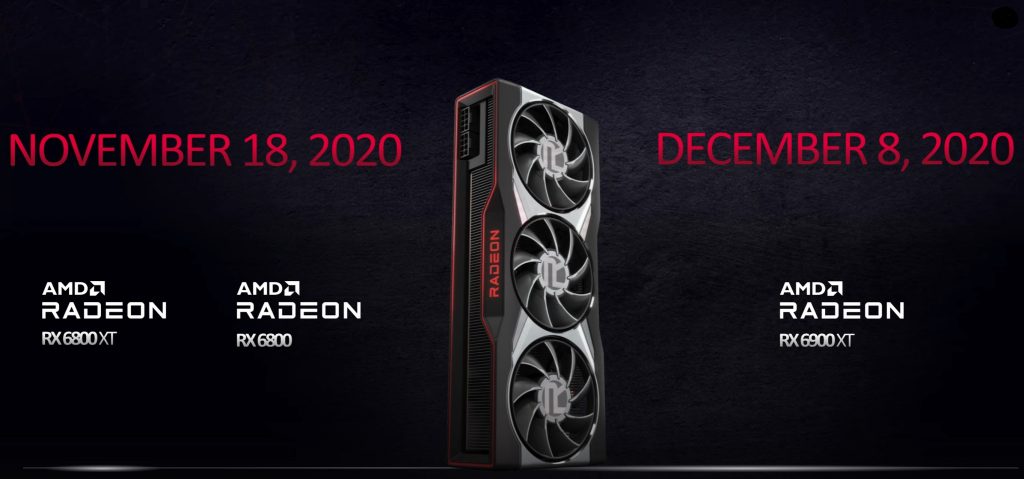 The RX 6800 and 6800XT will be available for sale on November 18th with the larger GPU arriving December 8th. Reviews will be available shortly before their respective launches. Check out the full AMD Radeon announcement even below for all the details on RX 6000 series cards.