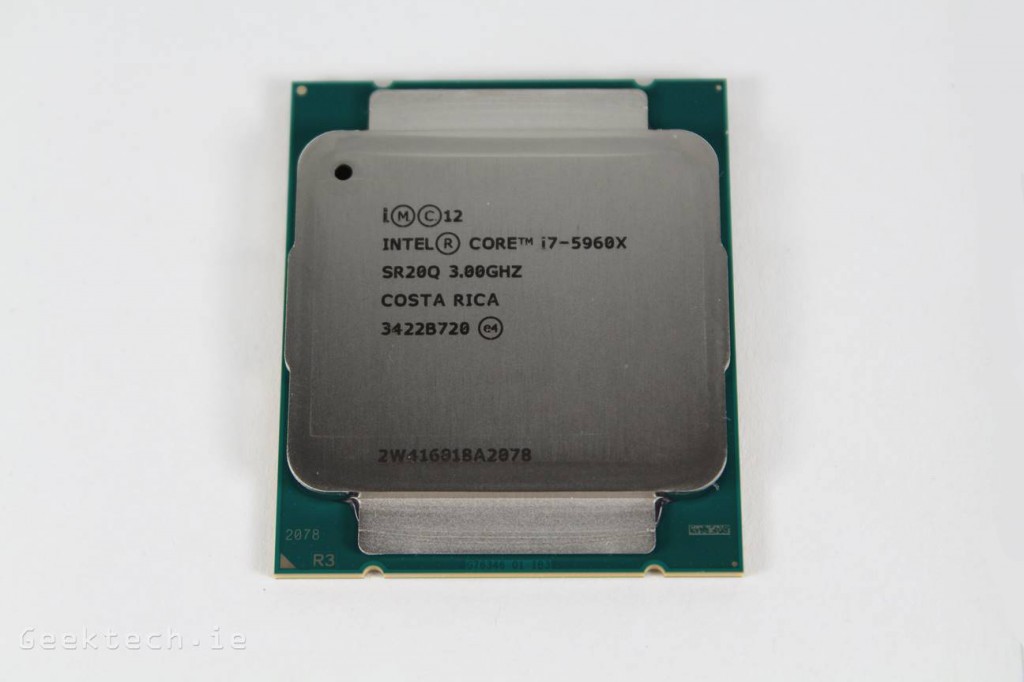 Intel's latest enthusiast platform as arrived. The new X99 chipset which together with the new Haswell-E platform usher in DDR4 support for insane memory speeds. The new platform contains an extensive feature list . Let's get the review rolling and take a closer look at the new chipset and processor line-up.
The new Haswell-E processor line-up includes three new CPU's. Starting with the bottom, we have the 5820k which includes 6-core/12 threads with 15MB of L3-Cache and is clocked at 3.3GHz with a turbo frequency up to 3.6GHz,. The 5820k includes 28-PCIE 3.0 Lanes, which is a massive leap over the 4790k's 16 lanes. Stepping up a level we have the 5930k which again includes 6 cores/12 threads with 15MB of L3 Cache, but with a clock speed of 3.5GHz and the turbo up to 3.7GHz. It also includes 40 PCIE 3.0 lanes.
Lastly we have the 5960X, Intel's new Desktop King. The new Extreme processor includes 8 Cores/16 Threads with 20MB of L3 cache and is clocked at 3.0GHz to start and has a turbo up to 3.5GHz. It also sports the 40 PCIE 3.0 Lanes. All new CPU's use the new DDR4 for memory.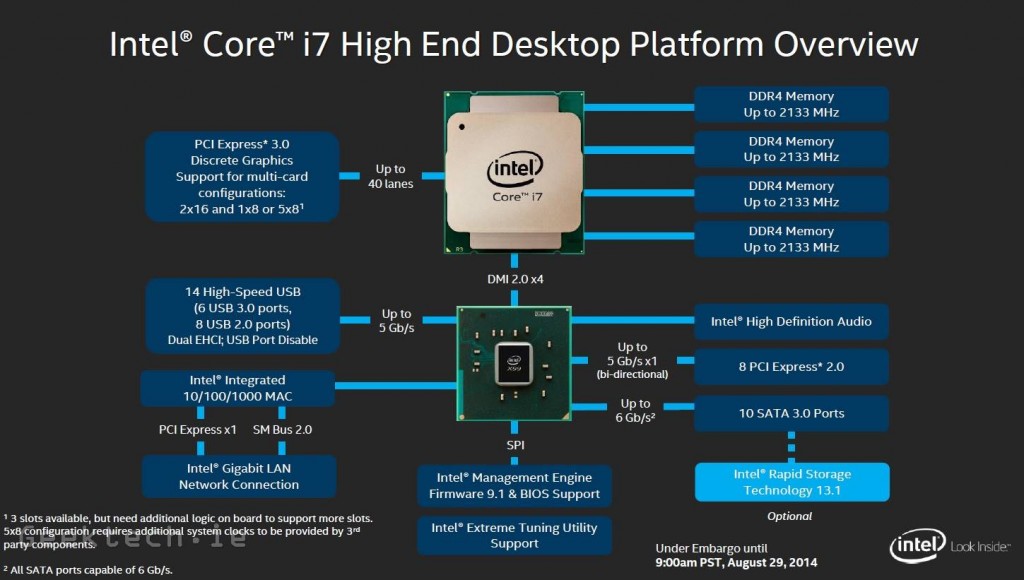 Straight from the chipset we can see support for 14 high speed USB ports with integrated USB 3.0 support. We also have 10 SATA 3.0 ports with 6Gbps speed. The chipset also includes 8 PCI Express 2.0 support with 5 GT/s speed.
1. Introduction and Specifications
0