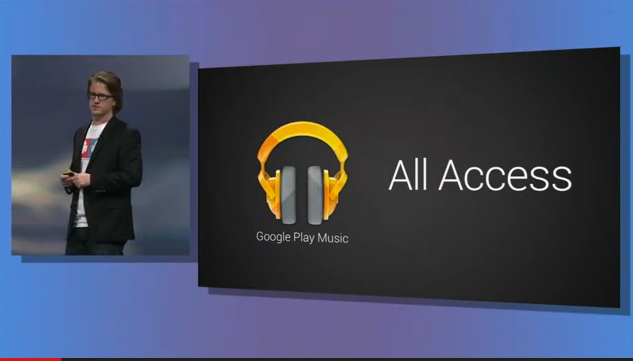 Another announcement coming from Google IO is the announcement of their new music streaming service that is dubbed Google Play Music All Access, the new service form Google works much the same way as Spotify does but some extra small features for tweaking auto radio stations that you can create from just one song. The service also includes Listen Now which enables Google to lists songs that it thinks you will like based on your listening habits.
The service is being pushed out immediately in the US with a free 30 day trial with a normal subscription charge of $9.99 a month thereafter, however if you sign up for the trial before June 30th you will get the service for only $7.99 a month.
Tell us how can we improve this post?